Like many of its European counterparts in large cities, Václav Havel Airport Prague is a large airport servicing millions of passengers locally and internationally. The airport's current site has been expanded drastically over the years to meet capacity and is the hub for Czech Airlines as well as the most popular low-cost carrier, Ryanair. The airport contains 4 terminals, but terminals 3 & 4 are used for private flights or VIP/state visits, so you'll likely be flying into terminals 1 or 2. The airport's large service numbers are complemented by many shops, restaurants, and services.
Eating at the Airport
There's some great food available at the airport in Prague, in line with the city's (and country's) overall reputation for culinary excellence. One of the most popular is the Pilsner Urquell Original restaurant where you can pair delicious food with some of the best Czech beer, there's also Rancheros for fresh tex-mex cuisine if you're after something healthy yet delicious. Porto serves up excellent European style food in a lovely rustic interior restaurant setting, and as a bonus is open quite late (until 22:00 pm). You can enjoy lunch at a very reasonable price at the Restaurace Praha, where the self-service restaurant is open 24 hours for the ultimate convenience. No need to wait for delicious food. For something fresh, healthy and continental, try Marché Movenpick Pasta and Salad, for a salad bar with a little flair of elegance. Of course, there is plenty of fast food available too. Paul is in terminal 1 & 2 if you're after sandwiches, pastries or a sweet treat. There are scrummy juices and smoothies available at Fresherie or UGO, as well as usual favorites Burger King, Subway and KFC. Look no further for your caffeine fix either, as there's plenty of coffee available too. Fan favorites Costa and Starbucks are in the airport as well as Zigolini Café and Bar, Bricco Express and So! Coffee. There is a good variety of places open 24 hours, such as the previously mentioned Praha Restaurant, Costa and KFC, so you can always be sure that you'll find a bite, no matter the time.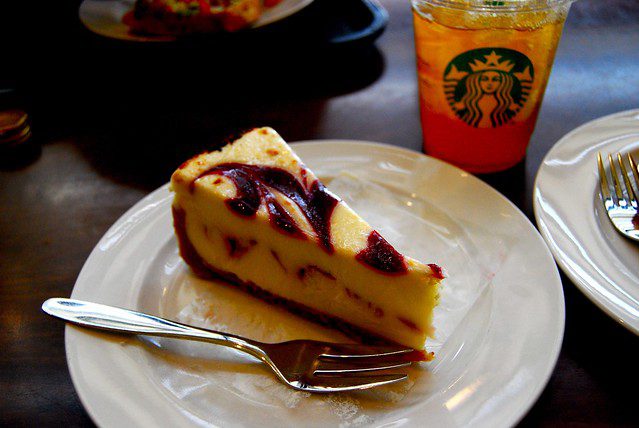 Shopping in Prague Airport
Alongside specialty designer stores for local Prague clothing and accessories such as Style Avenue and Tamuz, you'll find a large selection of high-end fashion such as Burberry, Michael Kors, Emporio Armani, Victoria's Secret and Spanish designed Desigual. There's also a Multibrand Fashion Store located in terminal 2 which contains brands such as Calvin Klein and Armani, Guess and more! Gift shopping is also a treat, with multiple Bohemia Crystal shops which house some local Prague artwork, glass and enamel products and more. There are much more Prague-made items on sale too, in Blue Praha, Prague Old Timer clocks and watches as well as Egermann and Mila's for glassware. In Aelia and Prague Duty-Free Stores you can find a vast array of goods, from perfumes, cosmetics, alcohol, confectionery and more. A few duty-free stores in terminal 1 are also open all night, so if you need a shopping fix at any time there's always somewhere to browse. You can also try Manufaktura for 100% Czech designed and made cosmetics which make for wonderful gifts or a piece of the city to take home with you. Finally, the airport offers Tech2Go or Pharmacies for any last-minute purchases you might need for your holiday or plane ride home.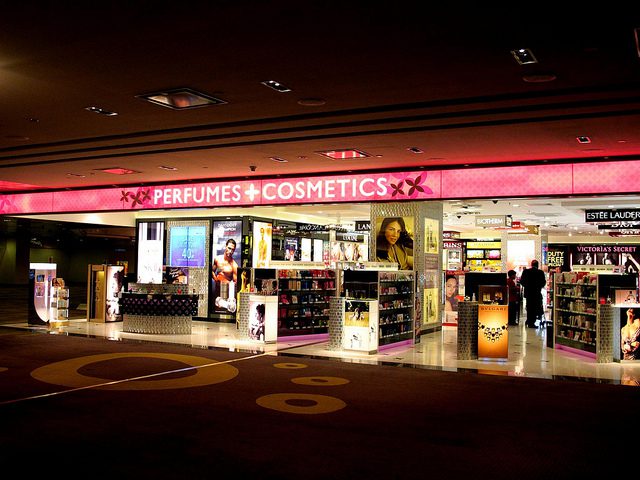 Services
Airport services include multiple pay-per-use lounges, with access to entertainment such as movies or gaming consoles and internet use for emails. There are entry requirements based on travel destination and ticket type. A full list of lounges is available on the website and are all open 24 hours. There are multiple currency conversion desks as well as ATMs around the airport that deal in multiple currencies. There is also a post office located in terminal 2. There are also bag wrapping and storage facilities, first aid and doctors on site and visitor information in both terminals. If you're wanting to be free of your luggage for a few hours, head down to T2, near the baggage reclaim area. This is open 24 hours and they will hold your luggage for 4.65€ (120CZK) per piece of luggage, per day. WiFi is available throughout the airport, free of charge and just requires an email address for the connection. 
Amenities
The airport is generally quite tolerant over overnight passengers. It's relatively small, easy to get around and stuff is clean – that's exactly what you need to have a nice kip. There is a rest area located in terminal 2 between C&D concourses, here you'll find some seats with footrests which are generally quite comfortable, and the area is quiet. The airport is cold and bright though, so if you are planning to sleep make sure that you have adequate warm clothing and an eye mask. Other than these seats, there is plenty of seating around, but with fixed armrests, it's not the most comfortable. Showers are available free to use in both terminals or through the pay-per-use lounges of which there are many at various prices. Some can get rather pricy though, so it's best to check them out and see what each one offers before committing to this idea. There's plenty (such as the Menzies Lounge or Mastercard Lounge) available in both terminals.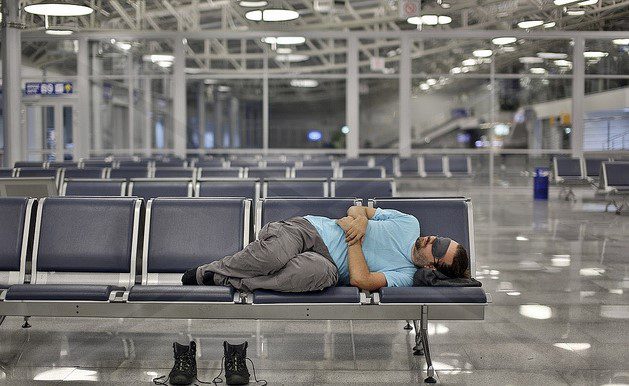 Where is the best place to stay near the Airport?
If you really can't stomach asleep in the cold, bright airport then there's plenty of other options for you with hotels both inside and nearby the airport.
Internal Airport Hotel – Rest and Fun
Prague Václav Havel Airport has an internal hotel, the Rest and Fun Center. This area can be accessed for free or privately booked if you wish to have your own space. You'll need to book at least 48-hours in advance if you wish to stay here and you'll have to have your boarding pass with you.
Located around 2 minutes from the airport, walking distance in-between terminals 1 and 2. There's no shuttle available so you'll have to walk with bags, but it really isn't far!
Holiday Inn Prague Airport
300 meters from Terminal 1, there's a free airport shuttle for the hotel – from both terminals. You'll just have to request it via the hotel reception.
South Terminal 3, there's a shuttle from both terminals which is again 24-hours. There's a courtesy phone to book the shuttle too.
Parking at the Airport
Parking at Václav Havel Airport Prague is plentiful and there are a variety of options for those visiting for a pickup/drop off, or for a longer stay. The airport has two express carparks which are 15 minutes free of charge and only a 3-minute walk maximum to either terminal from their respective express park location. These will charge if you stay over 30 minutes though; and will continue to charge every 30 minutes, so it's best to stay here only if you're going to be quick. There's some shorter stay parking available close to terminal 2, either covered or open air depending on your preference. The price is the same per hour – CZK60, only a couple of Euros. Longer term parking is available at a variety of prices, though still all quite reasonable for airport parking. The more expensive contain cover, video and guard surveillance. These all need to be booked in advance. To see the options and to book, head to the official airport website.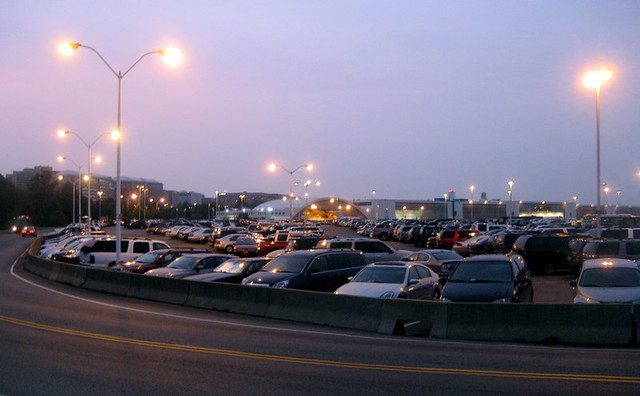 What do I do if I don't want to stay at the Airport?
If you're after a little more adventure than the inside of the airport, look no further than booking a tour of the city. Welcome offers a unique transfer experience that will help you make your short time in Prague memorable. Our airport transfer service also can be upgraded to include a private 2 Hours sightseeing Prague tour, guided tour of the city with one of our safe, reliable and comfortable vehicles. If you're arriving overnight, you could even grab a Prague by night tour. Our drivers are filled with local information and will share this with you upon your arrival into the city while helping you get a view of all the great attractions to boot. Just book a transfer and upgrade your experience with a Welcome tour today and it'll take the stress out of your layover and turn it into a great trip!