Berlin is a magnificent city, full of character, charm, liveliness and a culture that will get your spirits up way before the party starts. Making living life even easier, there is a huge variety of different ways to get around in Berlin, with consistent service, allowing you to keep moving to wherever and whenever you want. Public transport is excellently organised for exploring and digging deep into what is available in Berlin, as the centre of town offers the history and classical culture, whereas the peripheral neighbourhoods bring the best of contemporary culture to willing tourists. It is also highly accessible, so there is little reason not to explore and find the gems throughout the town. Transport options range from public trams, buses and overground rail to the underground, waterway ferries and the many bicycle-only roads that make Berlin a very cyclable city. Also, with a strong emphasis on walking tours in the central district, it is very friendly to get around on foot. 
U-Bahn
This is Berlin's underground metro service, with 9 lines and over 170 different stops thus far. It covers the entirety of the metropolitan area into 3 different zones: A, B and C, of which the majority of historical attraction can be found in zone A, surrounded by the Ringstrasse. It is open until around midnight on weekdays and runs through the night on weekends. The same tickets apply to all forms of public transport in Berlin and can be purchased and validated from machines on the platforms in the metro station. For an AB zone single ticket it is €2.80 and ABC zones €3.40. Reduced tickets can be purchased for children above 6 years old for €1.70 zones AB and €2.50 zones ABC. This gives you 2 hours of all public transport to get to your destination.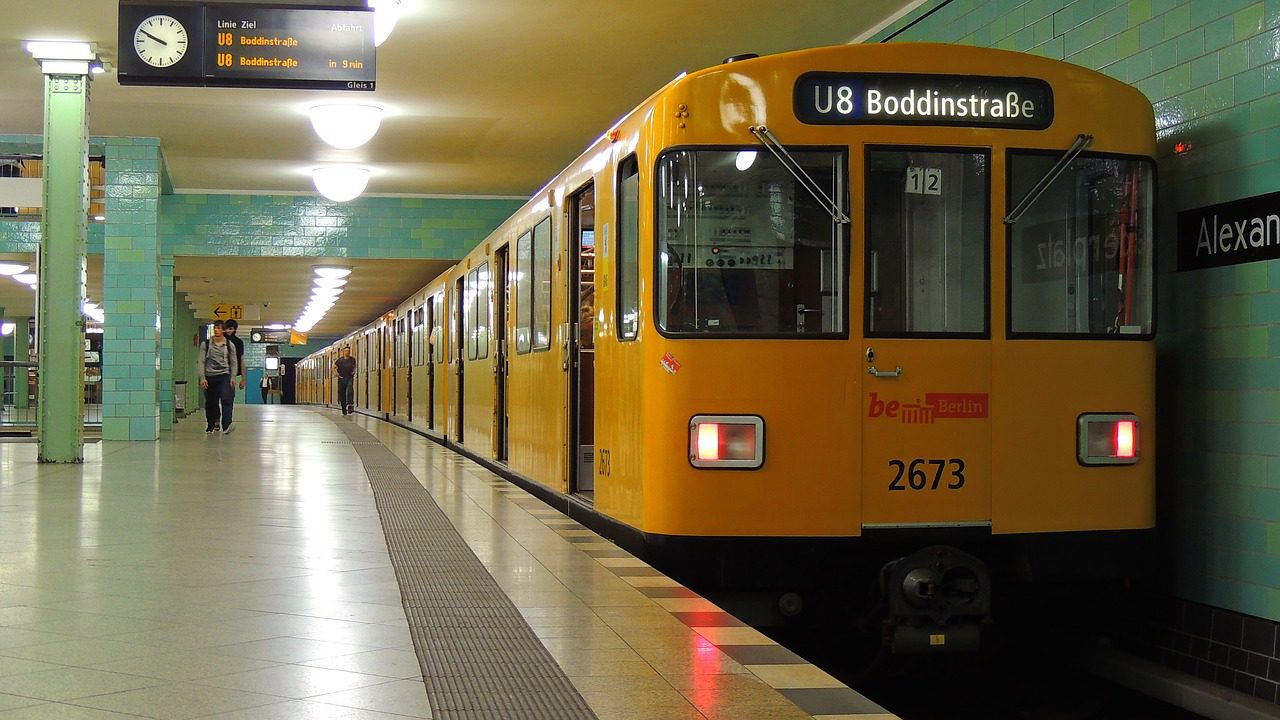 S-Bahn
This is the city's over the ground rail network that also combines with the suburban commuter rail network and is run by the Deutsche Bahn organisation. It mostly operates at ground level, with some sections of elevation or tunnels, and is the best way to make it to the outer zones of the city. There are 15 routes and 166 stations on this network. It is also possible to purchase tickets from kiosks that are located within the railway stations.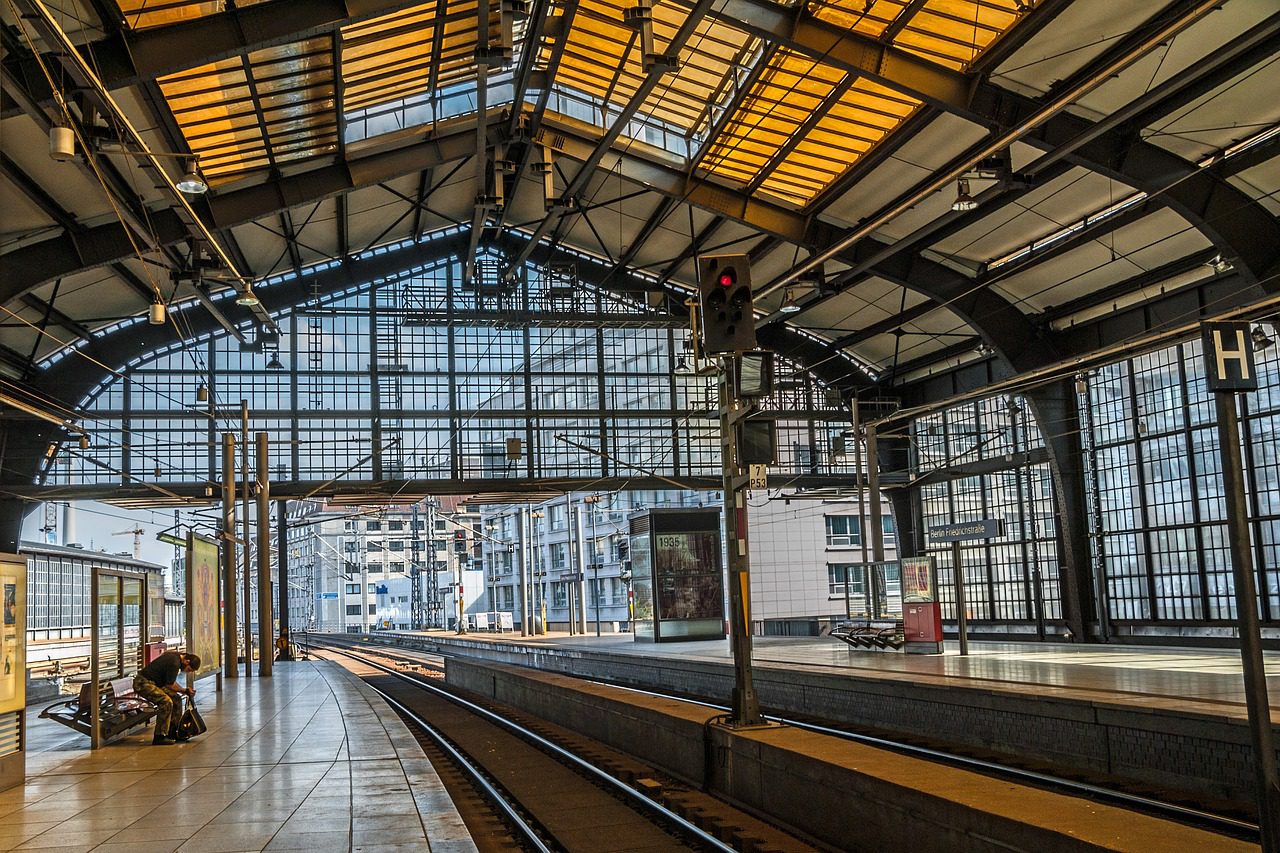 Tram
The tram network operates primarily in the eastern boroughs, however, it also services the city centre, with over 22 lines and 377 stops, again to be used with the same tickets. There are 9 lines which can specifically be identified with an 'M' before there number, designating their part of the 'MetroNetz', a network in areas of the city with lower train coverage. Most of these trams operate throughout the night.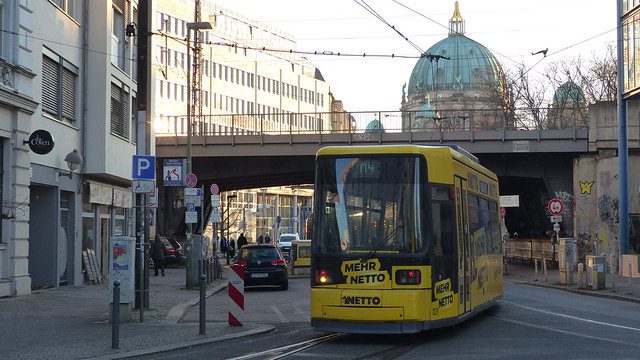 Buses
The Berlin bus service is extensive throughout the entire city, from the centre to the outer boroughs, and covers over 1,600km of routes. There are 3227 stops and 151 lines, with a high density also operating in the MetroNetz area. Buses are fairly frequent and consistent, with road traffic being relative calm and organised in Berlin. Standard bus tickets can be purchased from the driver, as well as the cost-efficient, short journey tickets of 6 bus stop for €1.70 or €1.30 reduced price. There are also a number of night bus services that begin from around midnight. The best known are those that run parallel to the U-Bahn metro route. These buses are far more infrequent than day time buses, particularly as the night progresses. There are 63-night bus routes.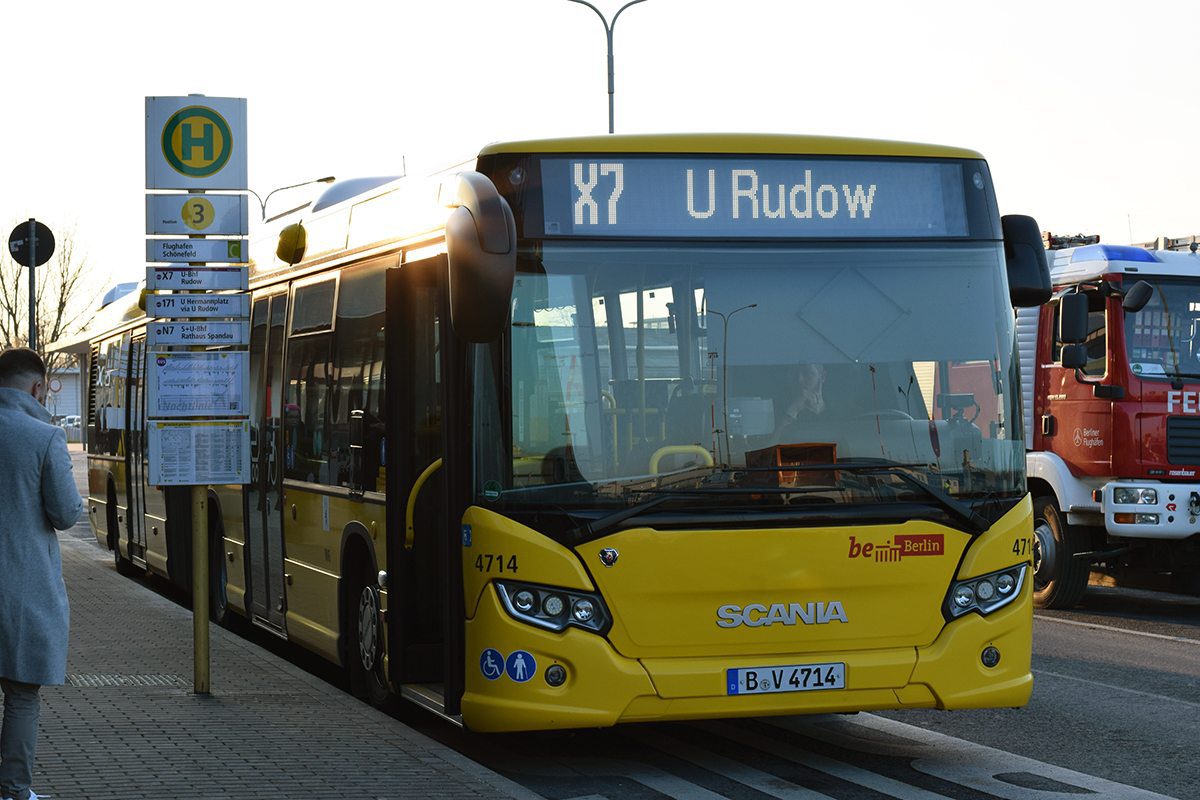 Waterways
Throughout the city is a large number of canals, rivers and other waterways that make travelling by ferry a popular tourist attraction, as well as a common means of public transport. The centre of the city is located on the River Spree, which runs roughly from east to west of the city, and is interlinked by a number of canals, other rivers and chains of lakes. There are 6 ferry services operating as public transport, with the ticket fare being the same as other transport options. There are also a number of private ferry providers with their own ticket pricings.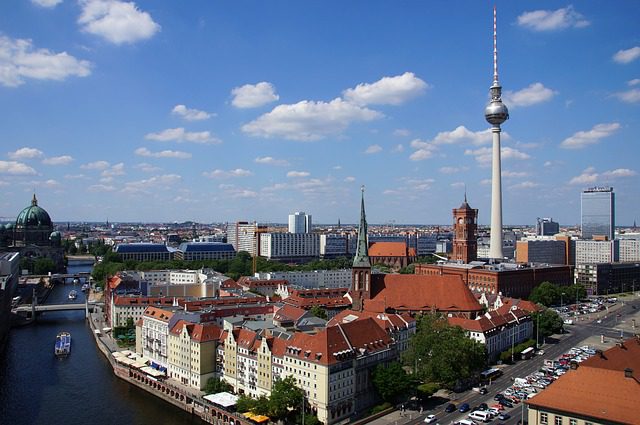 Cycling
A popular and safe way to get around Berlin is to use the extensive cycle roads, with their well-organised bike lane system. The target for 2020 is to have 18% of Berlin's traffic using bicycles, and as such there are over 600km of usable bicycle roads throughout the city. Tourists can hire bicycles or partake in bicycle tours to see the city in this low impact, enjoyable and inexpensive way.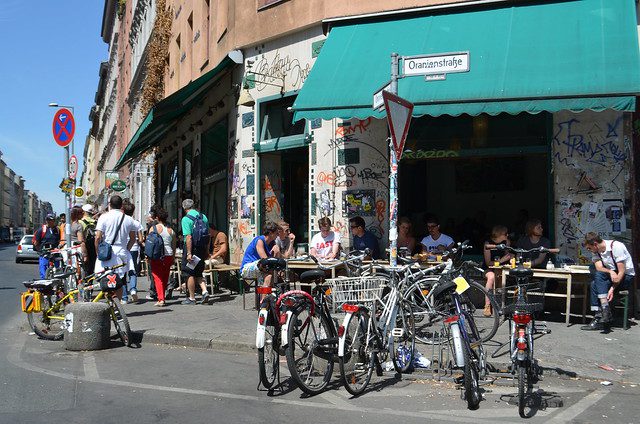 Ticket Prices
Throughout the city, there are always lots of convenient options to move about, wherever you choose to go. Some information on tickets has already been mentioned before, but there are a number of other options. Day tickets start from €6.70 for the AB zones and cost €4.70 for a reduced price. A 7-day pass starts from €30.00 for zones AB with no reduced fare option on this. There are a number of Tourist Passes you can also purchase including AB zone unlimited travel and attraction access, starting from €19.90 for 48 hours, with many other options.