Food Options for Everyone
After your many hours in the sun and swimming, you'll certainly have worked up an appetite. And with delicacies that can be found only on the Santorini isles, don't forget to dive deeply into the food culture of the island. Due to the rich, black, volcanic soil and the island's unique location amongst the Aegean sea breeze, you'll try flavours that don't exist anywhere else in the world. Special ingredients include sweet white aubergines, nourishing fava that is prepared uniquely in Santorini, heirloom cherry tomatoes and wild harvested capers. To wash all that down, try a glass of red or white wine, from grapes grown on the hillsides nearby. Then you might want to proceed to try some more at one of the many wine tasting events, from the oldest wine producing region of Greece.  
This modern, trendy restaurant serving up excellent Greek food in the capital town of Fira. Whilst it doesn't have the priority on the Caldera views, it still boasts a fantastic sight from up top whilst the sun sets. It has great food quality, being the best you'll find in this part of town. It is trip advisor certified for excellence more than once and includes an exciting menu of both Greek and international dishes, certain to be well enjoyed in the most sought-after area of town.
Located in the village of Oia- the place where all of the postcard pictures of Santorini are taken- 1800 is a restaurant which is situated in an old captains house. The interior decor still keeps to the traditional style since the captain's life- over 150 years ago- and is a great way to peer into a window of time on the island. Be part of that world-famous view on the rooftop terrace as you gaze out into the sun-streaked blue of the sea and the church domes, whilst sampling some of the freshest and best quality Mediterranean cuisine in Oia. There is also a handpicked wine list of exclusive Greek wines, perfectly tailored to the variety on the menu.
Head to the village of Akrotiri to one of the best tavernas on the island, far away from the crowded tourist places in the centre of Fira. The Good Heart is a world-famous, with a truly rustic feel and amazing, fresh, local ingredients to accompany it, you don't get any more real Santorini than here. The ingredients are mostly all raised or grown on the owners' two local farms and are entirely organic, with a big emphasis on the island's delicacies like tomato, cheeses and olive oil. With top quality service- some say it's like being a guest invited to their house than being a customer- don't forget to try the traditional tomatokeftedes (tomato balls). A fantastic place for either a romantic meal or to bring the family.
If you're travelling close to the village of Finikia, or would like to travel just outside of Oia, it's certainly right to put this beautiful little taverna into your itinerary. Serving up a host of local favourites like fava, grilled aubergines, tomato and cheeses, omelettes with mushrooms and tomato fritters, it is an excellent choice for vegetarians, as well as the variety of meat dishes like spit roast lamb, and of course, the many fish dishes fresh from the days catch. There are also a number of cultural events offered here, such as wine tasting and poetry readings.
At the edge of Perissa beach, with stunning views over the bright blue sea is the seaside tavern known as Atlantis Island. Playing off of the myth that Atlantis could possibly be a reference to the sunken island in the Santorini area, due to its historical volcanic activity, the menu is predominantly Greek but is ever changing year by year. The service here is of a very high standard and once again, takes you to the true food of Santorini, with an emphasis on the sweet tomatoes and white aubergines. Furthermore, you can choose from which of two farms do the ingredients for your food come from. The menu is also vegan and vegetarian-friendly. Desserts like baklava and pannacotta are equally fantastic.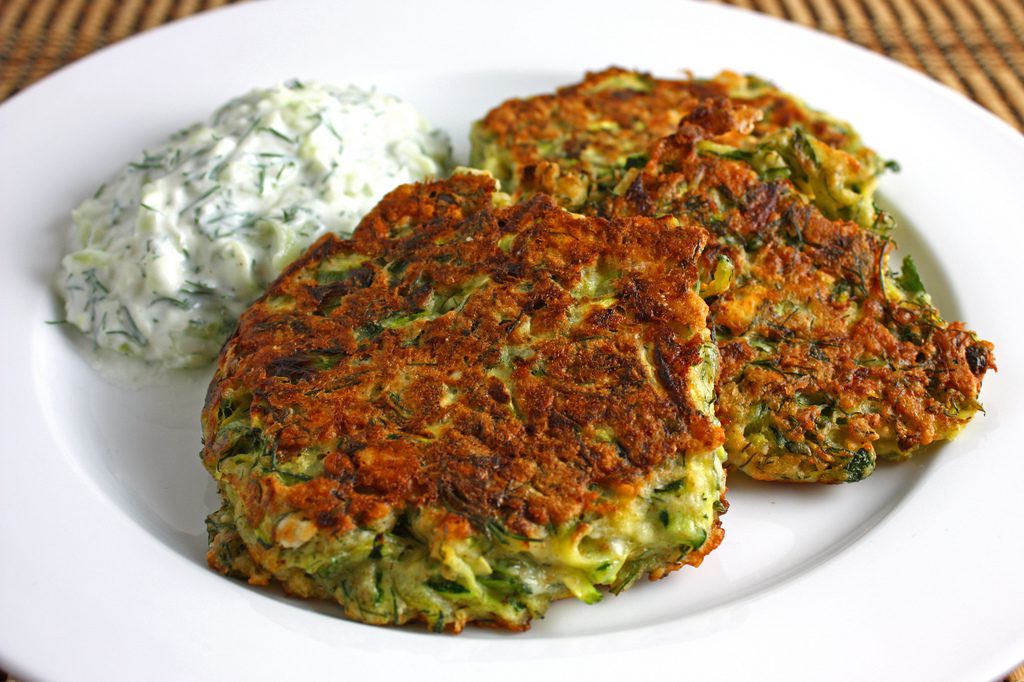 If you're new to Greece or Santorini, you'll be probably pulled in to try the souvlaki, as it is one of the well-known takeaway foods to sustain the Greek people. However, it is pretty much a crime to eat souvlaki sitting down in a restaurant, as it is always cheaper and better to get it for a takeaway whilst walking. Santorini is known for its gyros, which are made of pork or chicken and cut into fine strips from being roasted on a rotating spit. They usually come with chips (fries), as well as salad vegetables and a complimentary sauce such as tzatziki. Yogi's Gyros is a recommended option for souvlaki in Fira.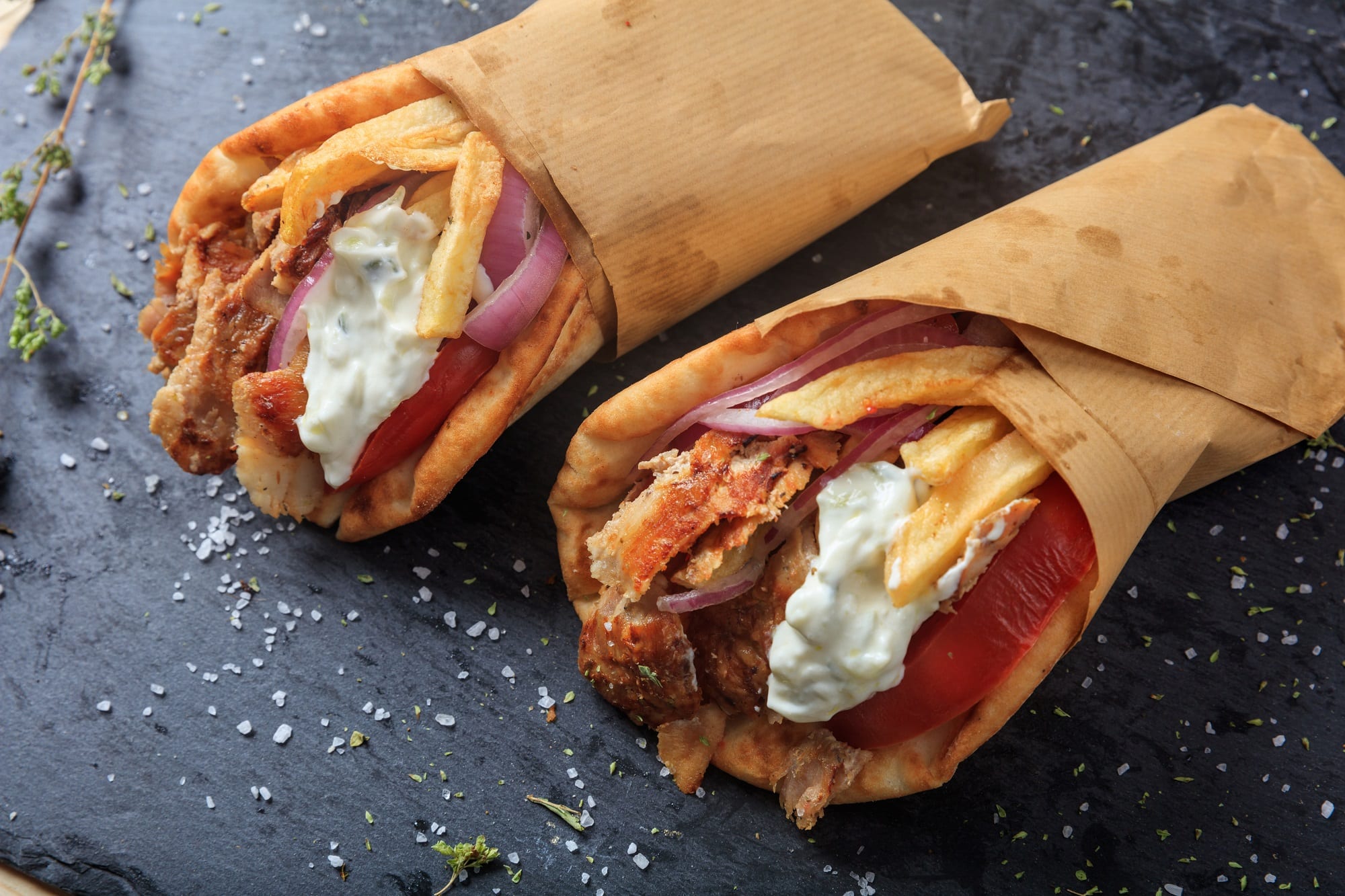 If you're vegetarian or vegan there are lots of local bakeries or 'fournos' to take away delicious local pies (pitas), made with filo pastry and amazing fillings like spinach, cheese and wild greens. Bon appetit!