The ancient heart of Macedonia lies around the city of Thessaloniki, so there are a bunch of great day trips to make from there, whether it's westward to the archaeological sites or eastbound to the beaches of Halkidiki, there's lots to do for a day's getaway.
One of the most well-known tourist hotspots around Thessaloniki is the 3-pronged area of Halkidiki. Favoured by locals during the summer, you'll find that this is where most of the city migrates to in the warmer months. Each prong represents a slightly different atmosphere, and the third is off-limits as it is sacred monastic land. There are plenty on the first two prongs however; beautiful white sandy beaches, crisp-clear oceans, beachfront bars and restaurants, small Greek villages, caves to explore and plenty more activities. Soak up the sun sea and sand here and you'll end up wanting to spend more than a day. Welcome offers a unique tour to Halkidiki for a day, visiting some local villages and enjoying the beautiful beaches!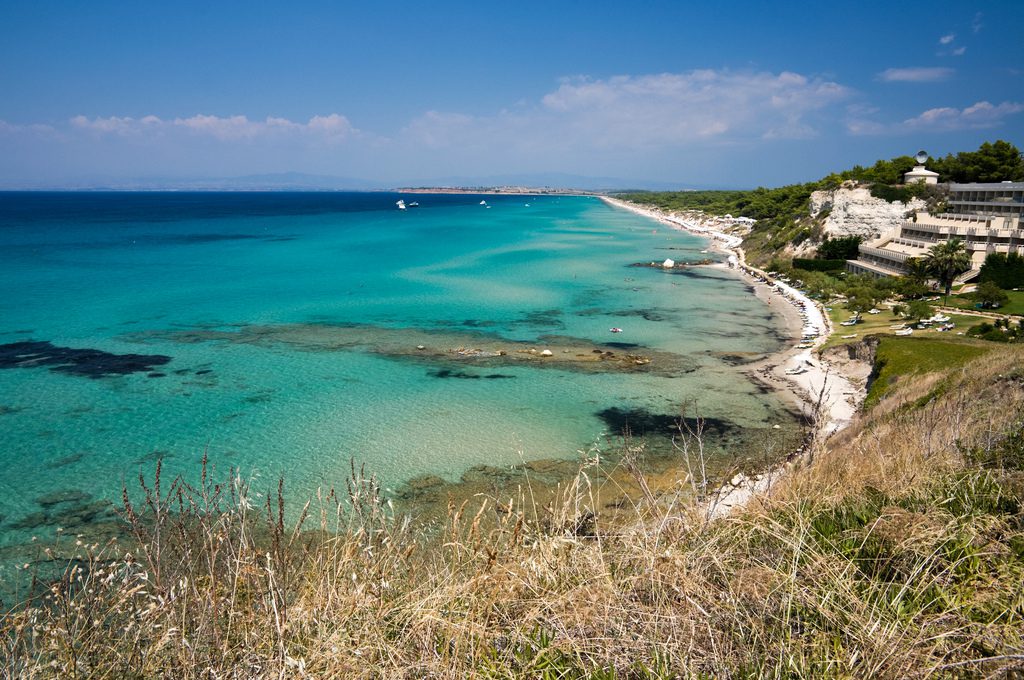 A visit to the natural thermal baths in Pozar is a definite for anyone visiting the city. The area of Pozar holds natural baths that are nestled in the wooded surrounds with a plunge pool for those visiting in the summer that need a cool off. The surrounding village has some lovely tavernas and markets selling local goods that you can explore after your dip in the healing natural mineral waters. Find out with Welcome's Half-Day Trip to Pozar!
Some of the most incredible waterfalls and views can be discovered in Edessa, as well as an archaeological site of great importance to the ancient kingdom of Macedonia. The waterfalls are magnificent, and you are able to walk down underneath them to really experience their power. The archaeological sites and village are great places to visit and stop for a coffee or bite to eat and there's plenty of souvenirs to remind you of your visit here! Check Welcome's Tour to discover the amazing landscape of Edessa!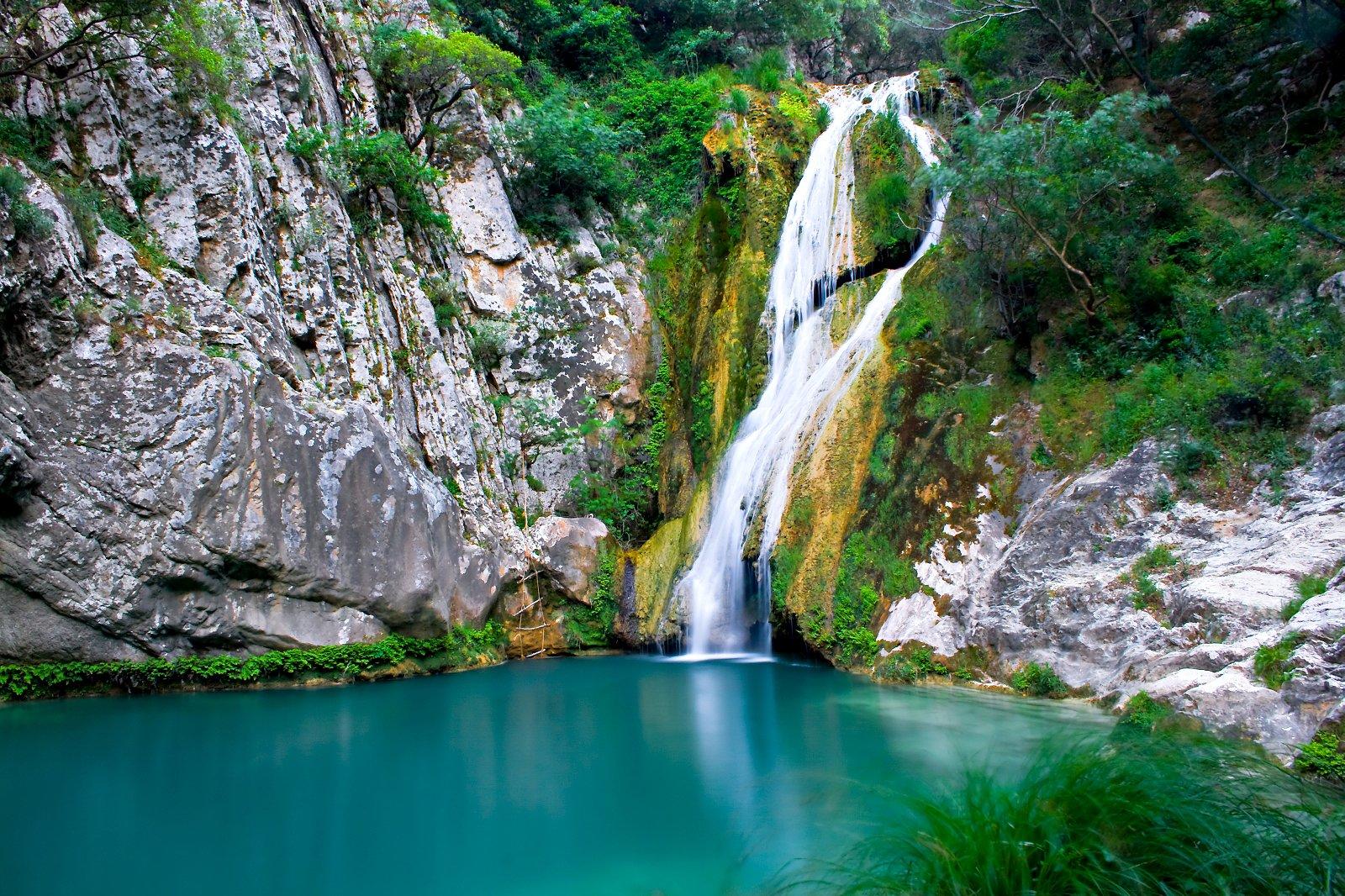 Meteora is a beautiful mountainous region located around a couple of hours drive from Thessaloniki. The regions stunning landscape and village also features some of the most impressive and beautiful monasteries in the country, nestled on the hilltops. Inside the monasteries, which are still home to many monks and nuns are worth a visit as they are truly spectacular inside, though bear in mind many are donation entry and you will need to be appropriately dressed. Enjoy delicious food and coffee in the village below. Welcome's Day Trip to Meteora will take all the hassle out of your transportation to the site!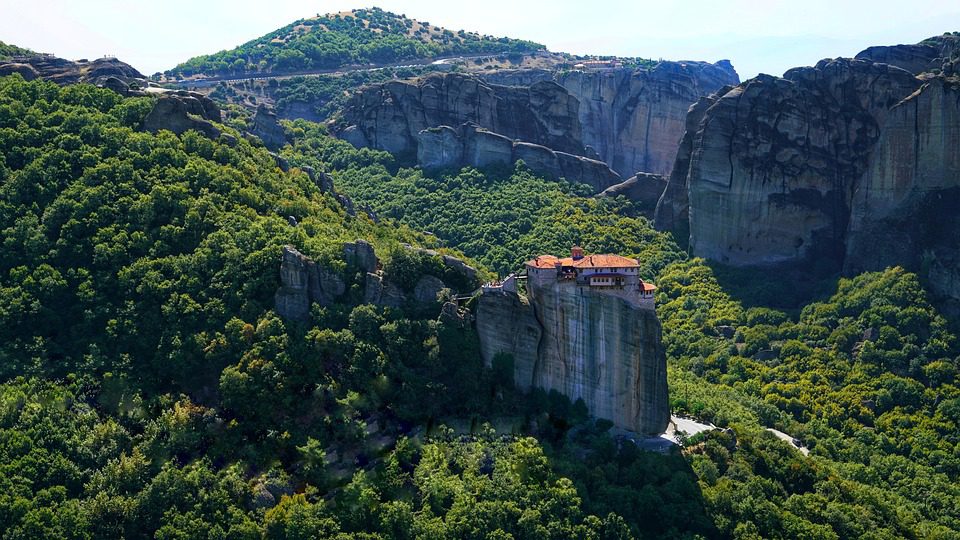 Vergina is a small village, however what is held there is anything but small. Home to the ancient city of Aigai, the site is an archaeological goldmine. You can visit the remains of the temple, theatre and most impressively, the cluster of Macedonian tombs unearthed there; one even believed to be the final burial of Philip II of Macedonia. The museum is cleverly built over the top of the underground tombs, so you can witness them exactly how they were found. Worth a visit simply for the museum, as it is beautiful, you will also find lovely shops and restaurants around in the village too.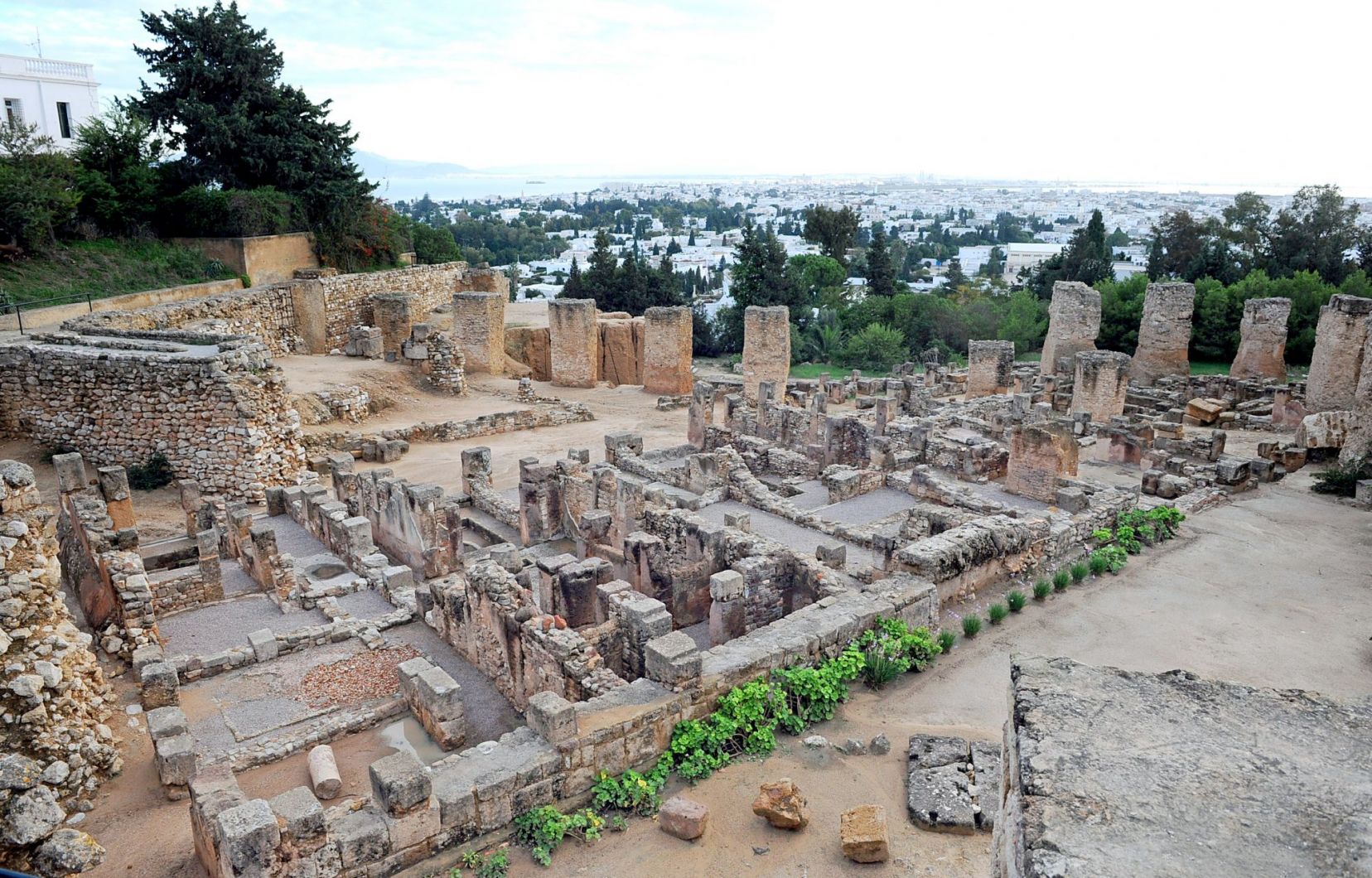 The ancient capital of the Macedonian kingdom and birth place of Alexander the Great and his father Philip II. The extensive archaeological remains here, including the beautiful mosaics remaining in situ. Browse the site and the remains of the agora, kilns and more, then head up to the beautiful new museum to view the thousands of impressive finds from the sites!
For Vergina and Pella, Welcome offers and great tour, following the footsteps of Alexander the Great, that takes you to all of the important Macedonian archaeological sites!
Helpful Phrases to Use During your Stay in Thessaloniki
| | | |
| --- | --- | --- |
| Phrase | What it means | How to pronounce it |
| Γειά σας/Γειά/Γειά σου  | Hello (formal, friendly) | yah-sas/yah/ yah-soo |
| Tι κανείς | How are you? | 'tee – kah – nees' |
| Πόσο κάνει αυτό? | How much is it? | 'poh-so kah-nee aff-toh?' |
| Καλημέρα/ Καλησπέρα/ Καληνύχτα | Good morning/afternoon/evening | 'kah-leh-mare-ah/ kah-leh- spar-ah/ kah-leh-neekh-tah' |
| Συγνώμη | Excuse me | 'sig-noh-meh' |
| Υειά μας! | CHEERS! | 'ΥΑΗ-ΜΑS' |
| Παρακαλώ | Please polite/friendly | 'para-kah-low' |
| Μιλάτε αγγλικά | Do you speak English? | 'mee-lah-teh ang-lee-kah' |
| Δεν καταλαβαίνω | I don't understand | 'then kah-tah-lah veh- noh' |
| Τα λέμε/ Γειά σου | See you later/Bye! | 'tah-leh-meh'/ yah-soo' |
| Ευχαριστώ | Thank you! | 'eff-kha-rist-oh' |
| Ναί/όχι | Yes/no | 'neh/oh-hee' |
If you're still feeling a little uncomfortable having a conversation (as we all would), then Welcome's tour operators and drivers are the best options as all our drivers are certified English-speakers and can make your journey and visit to the city stress-free and enjoyable!