The Top 5 Romantic Activities for couples in Budapest
It's not hard to see why Budapest, a city that often plays the part of Paris in movies, is one of the most romantic cities in Europe. Taking a view from Fisherman's Bastion, relaxing in the thermal baths, dining in fairytale locations, watching a lavish opera and floating down Danube River with a glass of champagne in hand are just some of the amazing activities couples can enjoy in Budapest. 
So, grab your other half and let the winding cobbled streets, sweeping views and glistening waterways of Budapest be the background to your love story with our romantic couple's guide to Budapest.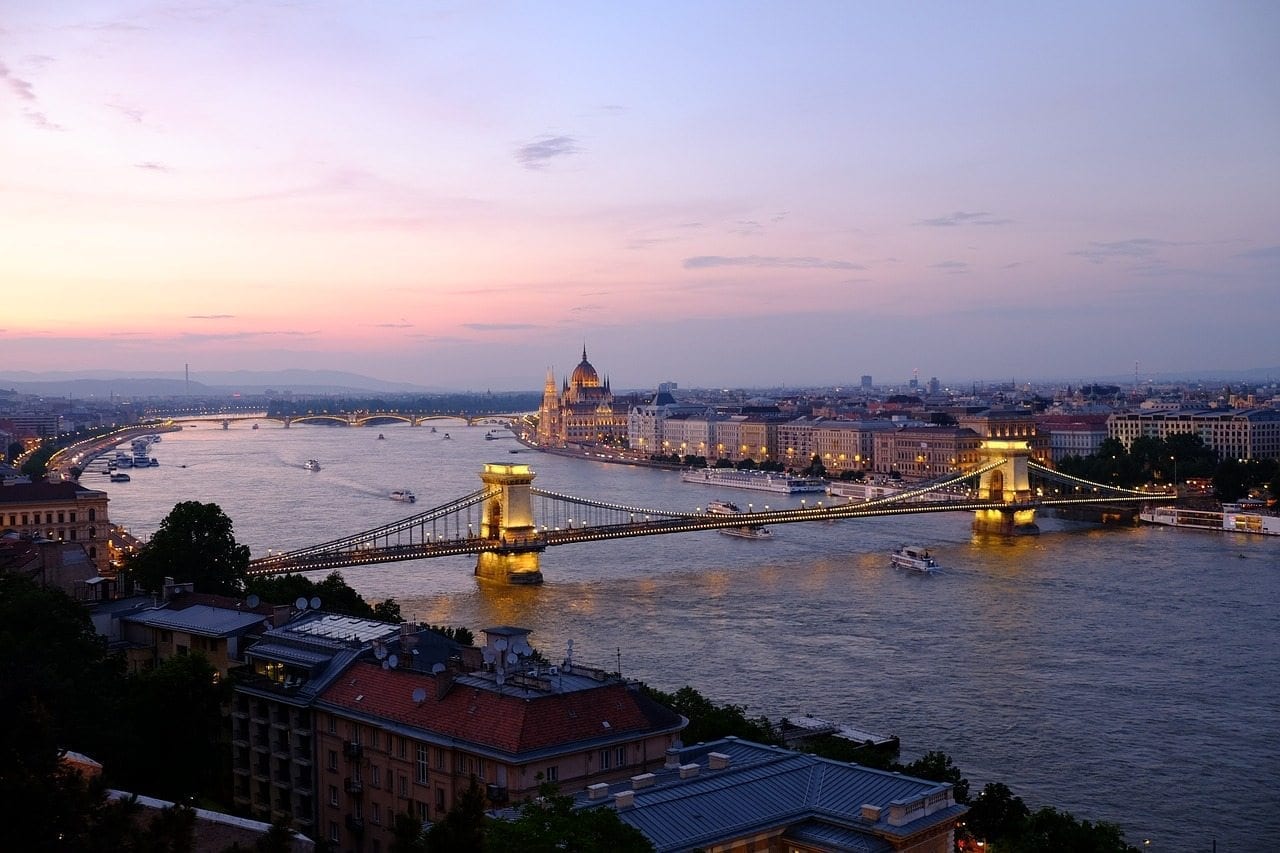 Enjoy a Thermal Bath
Budapest has been known as the City of Spas since 1934, so it's only natural that this wonderful city is full of refreshing thermal baths and medicinal freshwater springs. With authentic Turkish baths, nouveau spas, traditional saunas and luxury hotel spas, it's hard to know which one to indulge in. But if you choose to take your other half for a romantic experience to remember in Gellert Baths, Lukas Baths or Szechenyi Baths, include a bottle of Champagne-Bubbles.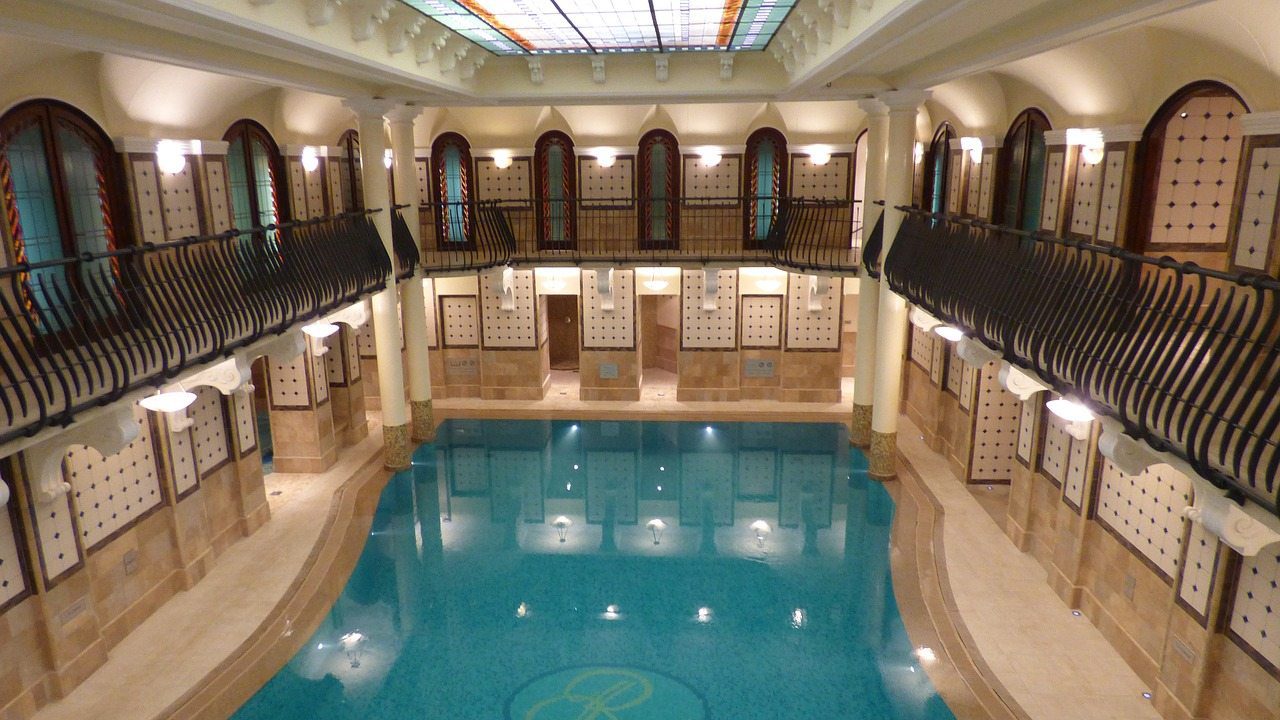 Dine in Garden Restaurant
A new trend sweeping Budapest is the appearance of ruin bars and garden restaurants. I'm talking about cascading vines, seas of flowers, romantic shabby-chic decor and a feeling of pure calm. One of the favourite restaurants in town is Vintage Garden. This magical eatery looks like something out of a storybook, and every couple that steps through the door can't help but fall in love all over again.
Their dishes are a delicate mix of French and Hungarian flavours, all made with the freshest local ingredients. At night, you can dine by candlelight, as the flames shimmer and bounce off the hanging vintage birdcages and chandeliers. There's no restaurant more romantic for couples in Budapest.
Panoramic View from Fisherman's Bastion
Imagine this… embracing your loved one while gazing out over the twinkling lights of the city below, watching the world go by while you sit in your own little world of romance. If this sounds like something you and your other half would enjoy, then you absolutely must pay a visit to Fisherman's Bastion.
This majestic tower sits atop of Budapest's iconic Castle Hill, and sports one of the most breathtaking views in the city. Climb the gently winding staircase, past the impressive gothic arches until you see its white turrets fit for a princess, and you will be rewarded with unhindered views of the entire city, from the Danube river to St. Stephen's Basilica.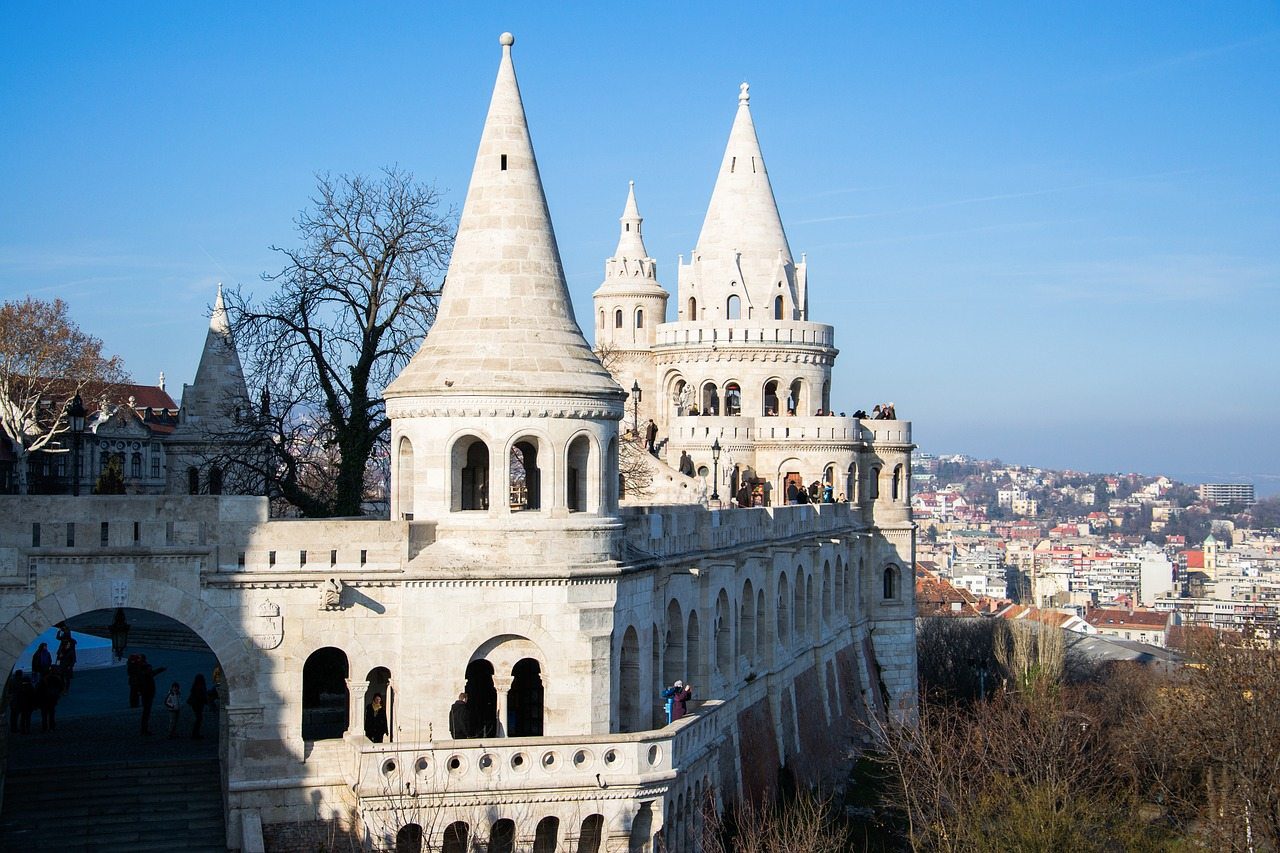 A Night at the Opera
No couple's trip to Budapest is complete without watching a spectacular show at the Hungarian State Opera. If you're looking to treat you and your loved one to a lavish romantic evening, then this is the way to do it.
Do wear your very finest clothes, stride through the long corridors with their exquisite decor, pass under the impressive chandeliers and sit hand in hand in one of the gilded boxes. Moreover, at the end of the performance, be sure to enjoy a glass of champagne out on the terrace while embracing the stunning views of Andrassy Avenue.
If you're on a bit of a budget, you can also enjoy one of the Hungarian State Opera tours, and relish the breathtaking exterior and interior design of this grand theatre.
Float away on an Evening Danube River Cruise
What could be more romantic than watching the sunset over Budapest, while you sip a glass of wine from a luxury boat on the Danube River? Taking a river cruise in Budapest is one of the absolute must-do romantic activities for couples. Whether you want to enjoy a wine tasting, a gourmet dinner, refreshing cocktails or simply watch some of the most iconic sites in Budapest float by, there's a river cruise to suit every couple. As the sun sets, watch as the twinkling lights of the Hungarian Parliament, Buda Castle, Fisherman's Bastion and Castle Hill slowly fade into the night.