Amsterdam's Schiphol Airport
Catering for many local, EU and worldwide passengers, Amsterdam's airport ranking 6th in terms of international traffic in the world. The airport is named after a fort which was part of the earlier defence works of the Stelling van Amsterdam and the name translates to 'ship grave' which is representative of the many ships lost in the lake that previously inhabited the airport site. Luckily, the airport contains one large terminal which houses everything you'll need on your visit, so getting around and finding your way, shouldn't be too tricky.
Eating Inside the Airport
If you're looking for food, the airport has a nice array of options for you to choose from. From fine Dutch culinary options to international fast food chains, there's something to ease the hunger pangs. The airport tends to specialise in the small, fast and easy food options but doesn't skimp on the quality. Some great examples include the Urban Food Market, Two Tigers, Street Food Market, Park Café, LEON and the Mediterranean Sandwich Bar, all of which are great for a coffee and sandwich on the go with a variety of healthy and tasty food options.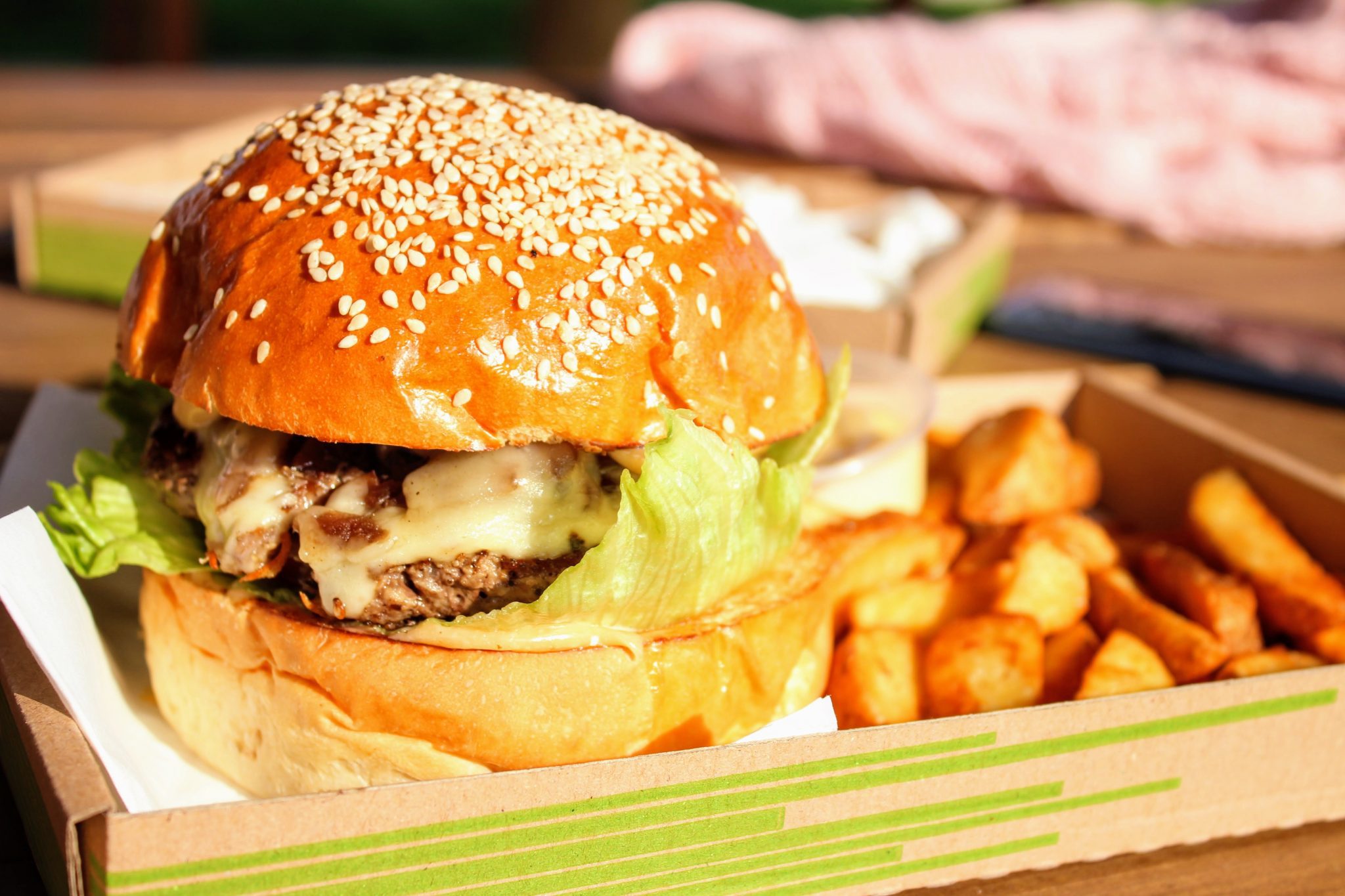 If you're wanting a treat or a nice drink before you head on to your plane, then there's also plenty of bars within the airport offering a relaxed experience. Some examples are Bubbles Seafood and Wine Bar, FRAMES, Murphy's Irish Pub, Tribune Bar or even the Heineken Bar. For something a little more specialised or a sit-down meal, you could try the Grand Café Het Paleis (The Palace), Kebaya for some far east cuisine, the Dutch Bar and Kitchen, Café Cocó for a 'taste of France' or even Café Chocolat – which speaks for itself. The airport also houses a special spin on your traditional Starbucks, named Starbucks evenings, featuring small savoury dishes accompanied with wine and beers. Of course, if none of these options tickles your fancy, then there's always Burger King, McDonald's and normal Starbucks to beat the hunger twang.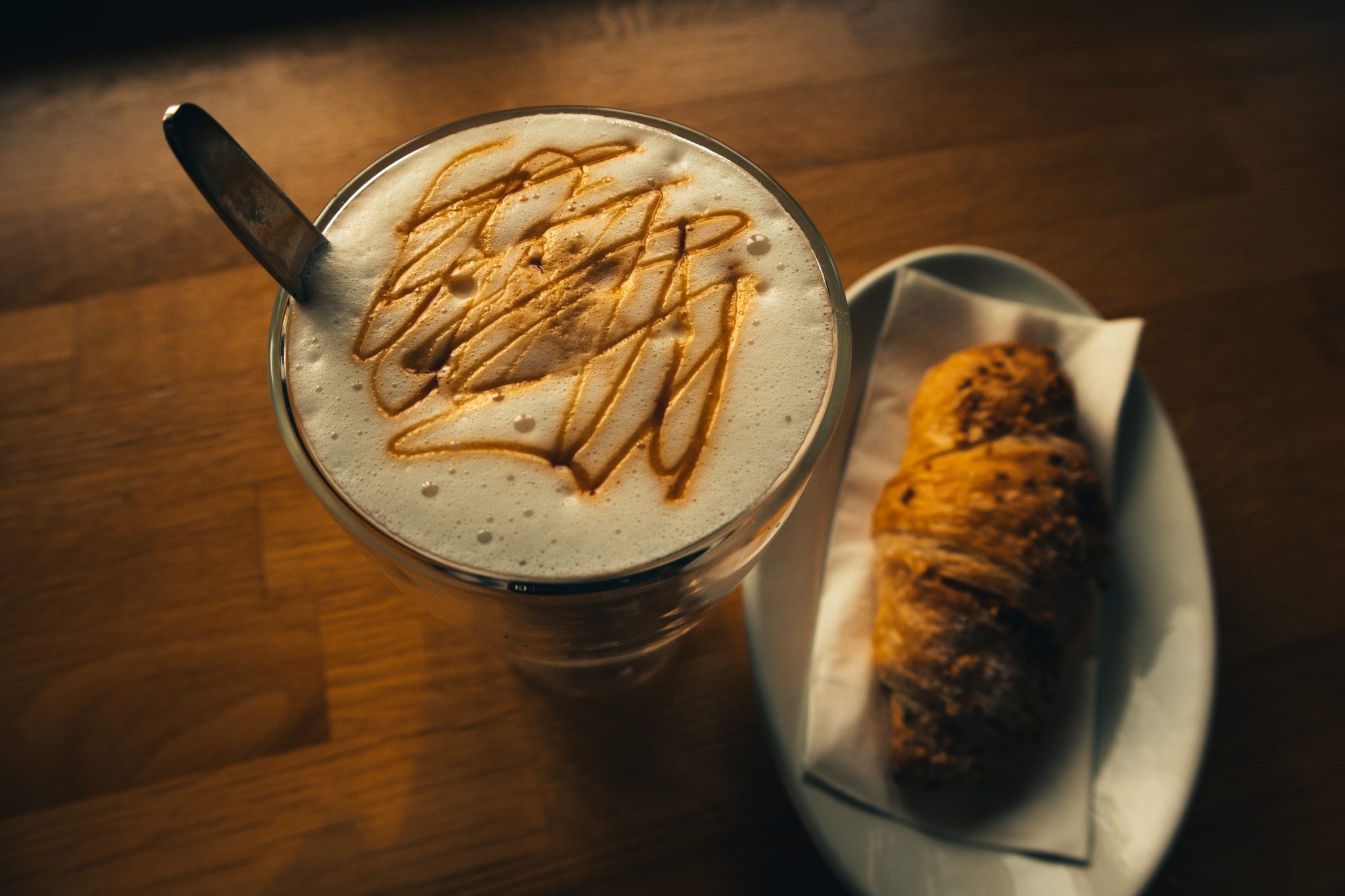 Shopping at the Airport
In terms of shops and services, the airport has some good options. While not catering to a large array of international stores, there's plenty of duty-free to be found and some small stores before you head through to security. There's no shortage of florists at the airport and you can be sure to find almost every kind of flower imaginable at any of the stores such as Aviflora or BLOEM. There's also some great gift shops for various knick-knacks, as well as electronic stores and luxury items such as watches, jewellery and sunglasses from internationally recognised brands.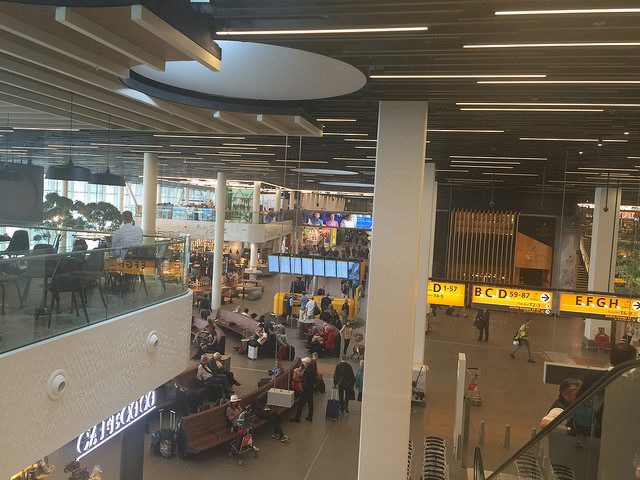 You can also be sure to find high-end designers stores such as Hermes, Swarovski, Bvlgari, Burberry and Bottega Veneta in the airport. Fantastic prices are available on luxury perfume and cosmetics brands and there's even room for some purchase of basics, such as moisturisers and sun creams. If you're feeling like a treat to take home then the chocolates, liquor and tobacco section is what you'll be after where you can purchase delicious chocolates and an exciting range of high-quality alcoholic drinks.
While we're talking about food, there's plenty of fine food stores, Dutch treats and chocolatiers to choose from for gifts or something for yourself. There's also an array of places to pick up those last-minute travel essentials with pharmacies, bookstores and travel stores. Finally, you'll want to browse the incredible House of Bulbs which offers a huge range of colourful tulips, both flowers and bulbs for you to take home. Tulips are a huge icon of the Netherlands and the perfect piece of memorabilia for you to take away from your time there. All duty-free shops are available after security in lounges 1, 2 and 3. If you head to the official airport page, you can grab yourself a 5€ discount voucher to make your shopping that much sweeter.
Services
In terms of services, each lounge area is different, based on where you're flying you'll have access to different atmospheres, shops and restaurants.
European flights by Departure Lounge 1

Intercontinental flights through Lounge 2 and 3

Low-cost airlines through Lounge 4
All areas contain shops, bars and restaurants but there's more variety in some than others. Intercontinental lounges are the largest and often have a few more things to keep you occupied; such as the Nemo Museum which has heaps of science-based fun for kids. There's Wi-Fi available for free throughout the airport, but you can head to the internet point to grab a PC and even a printer for a fixed price for a comfortable browsing experience. There's also plenty of seating areas and even baby lounges available if you are travelling with an infant. There's also 'buy now collect later' options for your purchases, as well as an exciting new concept that is being trailed, where you can get your meal delivered to you at the gates of E-Pier and D-Pier! It only takes 15 minutes to reach you, so you can be sure to board with a full tummy! You'll also be sure to find banking services for cash conversion as well as many ATMs.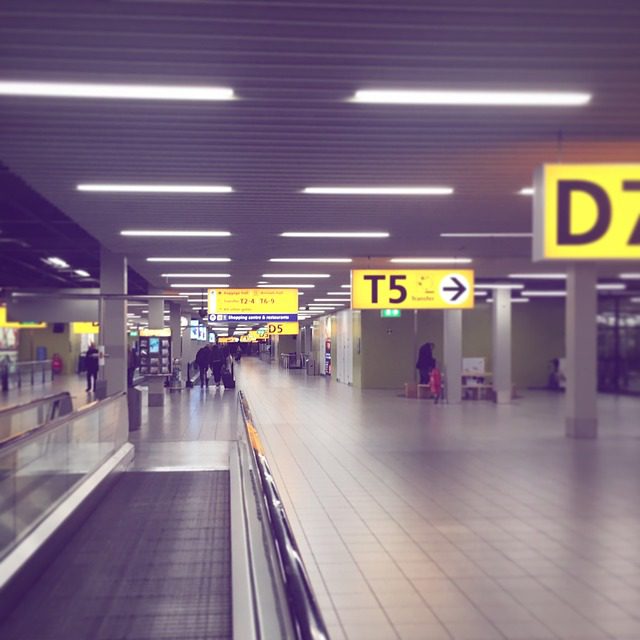 Amenities
Worrying about your luggage? You are able to store either compact items (like your hand luggage) in self-service lockers for up to seven days. Your suitcases and other items can be left at the baggage depot for up to 30 days. Rates may vary depending on the size and the time required for storage, but it will be around 7-12€ per 24/hour period. They're open 24/7, located in the arrivals. Just look out for the sign that says, "Baggage Lockers".
Parking 
Amsterdam's Airport is convenient and not too pricy, as long as you remain within your limits. P1 Short-Term is the best and most convenient option, parking is only 1.00€ every 11min with a 48-hour limit and a daily charge of 37.50€. Its also the best place to pick up and drop off at the airport, being only a short walk to the terminal. For longer term parking there's also P4 Basic Parking and both sheltered and unsheltered options for short and long-term parking. All have limited times and will need to be booked in advance via the website, as rates can vary.
What Can I Do During My Layover?
Sometimes we have no choice but to spend a night in the airport. If you're planning an overstay at the airport, here are some things you'll need to know about what you can do and where you can stay. 
Can I sleep in the airport?
In terms of overnight services, Amsterdam airport isn't too bad. Bear in mind that you will not be permitted to sleep in the airport lounges before 00:00 am, so that means no lying across benches before this time – and afterwards, the security guards will roam the lounges checking boarding passes. You aren't allowed to be there without one, so have yours handy. There are otherwise plenty of benches and soft couches, especially to be found in the internet area. But make sure you dress warm and take earplugs or headphones, it's pretty cold and loud in the airport!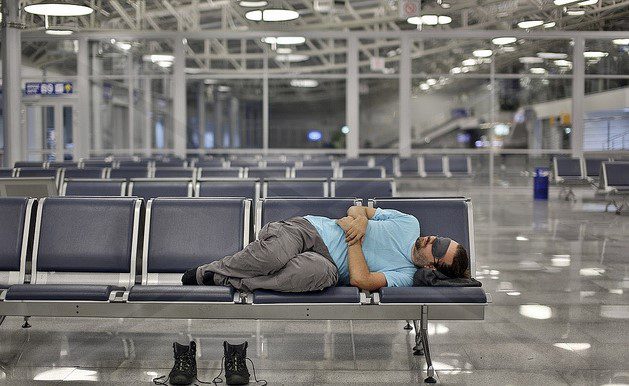 The airport does also have some rest zones that are free to use, with reclining chairs near gates D, E and C. You can also access the Aspire lounges for a shower, sit down and fast Wi-Fi and charging capabilities, but be aware these are to be pre-booked or pay-at-the-door if space is available. There are two available, for Schengen and non-Schengen flights. Amsterdam Airport does have shower services available at an extra cost – you can find these in the airside areas of lounges 2 and 3 in the Mercure and Yotel hotels. They also include towels and toiletries, for your convenience. A nice way to freshen up if you're about to hit a long flight!
Where is the best place to stay near the airport?
If you do want to put down your head in a comfortable bed, then there are some hotels either within the airport or not far from it, so you can be assured that you're not going to have to go far to get a good sleep.
Within the airport for transit customers you can find:
Mercure Schiphol Terminal

– lounge 3 on the 1

st

floor, you can grab rooms for the day and night, but you must have a passport and ticket for a flight departing the same or next day to stay here.

YOTELAIR

– located in the transit area in lounge 2, you can rent a day room with 4-hour blocks, as well as shower facilities for 15.00€.

Citizen Hotel –a

4-minute walk from the arrivals hall – but no shuttle. Nice option as the hotel is boutique but budget.

Ibis Budget Amsterdam Airport

– another good budget option, there's a shuttle too, leaving every 20 minutes practically all day and night, otherwise around a 7 minute walk.

Hilton Hotel

– easy walk under a sheltered walkway from the main terminal (takes around 7 minutes), a nice option for a comfortable night.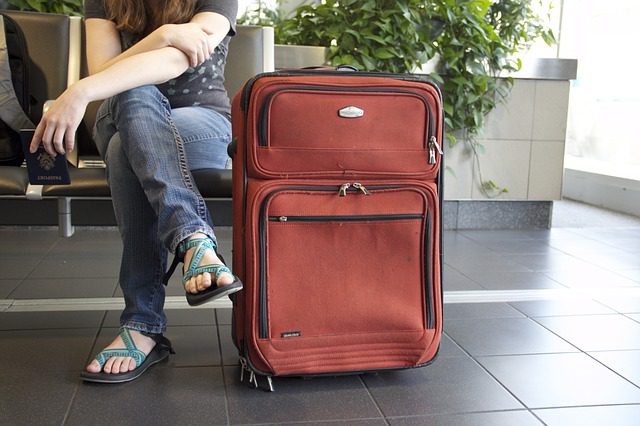 Can I have a quick tour of the city centre?
If you want to spend your valuable time in Amsterdam wisely, then there are some good ways to get out and about for your layover, without too much hassle. Going into the city for a quick tour is a great way to spend your time without being stuck in the airport. 
Welcome offers a unique transfer experience that will help you make your short time in Amsterdam memorable. Our airport transfer service can also be upgraded to include a private tour of the city with one of our safe, reliable and comfortable vehicles. Book a Welcome Tour and see The Best of Amsterdam in 2 Hours, Half-Day Sightseeing or even the Amsterdam by Night. Our drivers will meet you at the arrivals, help you with your bags and provide you with a wonderful tour, full of local information while helping you get a view of all the great attractions in the city!