One of the most famous and popular shopping areas for tourists is the Nine Streets (or De Negen Straatjes). Here you'll find historic streets (from the 17th century) jam-packed with boutique and vintage stores, cafes and cute restaurants as well as jewellers and art galleries with local handmade and imported wares. There's a range of products and prices, so be sure to check it out and grab something you'll love.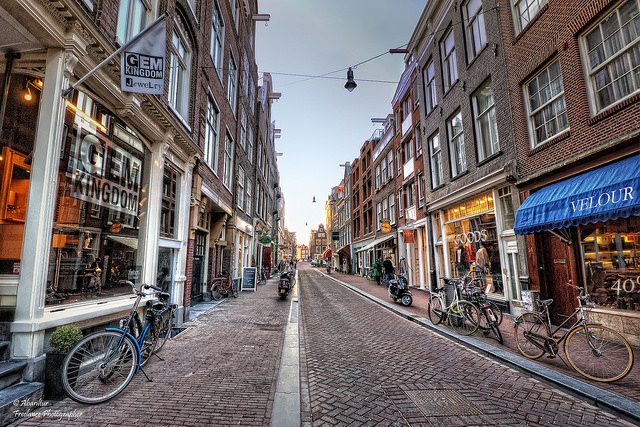 The Kalverstraat and Leidsestraat are two famous streets in the city made for shopping. Both have a different style (in regard to what you will find there) so you can pick which one suits your needs. If you're after some high-end purchases and want to splash out a little on your holiday, then you should head to the Leidestraat. Here you'll find exclusive designer stores such as Karen Millen and Paul Warmer. If you're on that track, then you might even want to pay a visit to the museum district, where you'll find more of these high-end designers. The P.C Hooftstraat in the museum district is littered with internationally recognised luxury fashion; think DKNY, Ralph Lauren, Chanel and more. The Kalverstraat is great to find all those stores that you expect in large cities that will provide up to date fashion at reasonable prices. Head here for stores such as H&M, Zara and Espirit. If you're after more of this type of shopping, a good option is to also head along to the lakeside fashion outlet mall outside of the city named Batavia Stad. The mall caters for over 250 fashion brands with heavy discounts. There's even a shuttle bus that leaves from the city to go there from Central Station – leaving at 10:00 am and returning at 16:00 pm at a cost of 15€ pp.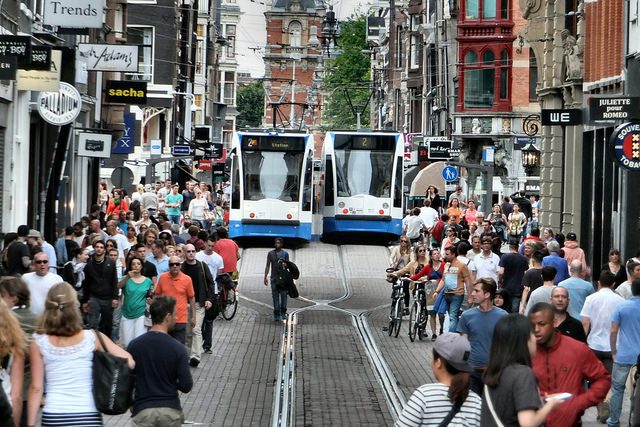 If you're looking for something a bit different, Amsterdam offers a wide range of open-air markets that happen all year round. Depending on where or what you're looking for there are lots going on – you just need to know where to look. There's the Noodermarkt Flea Market on Monday mornings which caters to books, antique collectables, clothes and household goods. There's the organic farmer's market too, on Saturdays at Noodermarkt.
The Bos en Lommerplein Market is huge also and features bustling, exciting energy. There's fresh fruit and vegetables, flowers, herbs, kitchen wares and even ready-to-eat food vendors if you're wanting to grab a bite on the go. They even set up on an outdoor terrace, so you can sit and enjoy the view while you eat.
Possibly the biggest and the best of all the markets is the famous Albert Cuypmarkt or 'Cuyp' to the locals. The market stretches over 260 stalls and they operate 6 days a week, running since 1905. You can grab everything and the market provides hours of entertaining shopping. There's lots of traditional Dutch goods and food, also making it a great place to visit if you're looking for souvenirs or things to take home to friends and family from your journey.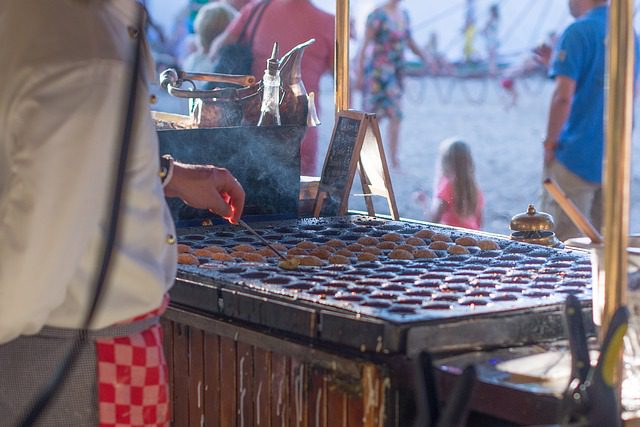 A final recommendation for souvenirs and goods is on The Haarlemmerdijk, one of Amsterdam's trendiest shopping streets. Here you'll find lots of speciality food products as well as some great independent clothing chains and second-hand and vintage clothing stores. Dutch made collectable stores that are also plentiful on the street so you'll be bound to find something worth taking back with you.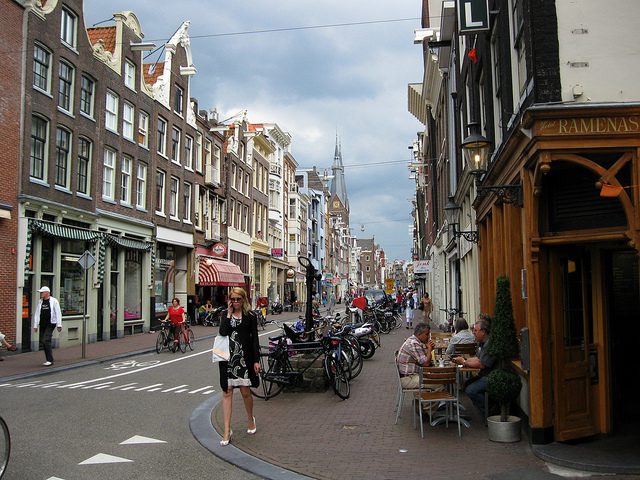 Helpful Phrases to Better Communicate in Amsterdam
If you're feeling a little uncomfortable having a conversation with a local, then the following phrases will help you be more polite and earn their trust!
Phrase
What it means
How to pronounce it

Hallo/Hoi!

Hello (formal, friendly)

'ha-low' and 'hoy'

Hoe gaat het met je?

How are you?

'hoo-ghat-het-met-jeh'

Hoeveel kost dat?

How much is it?

'hoo-feyl kost dat'

Goedemorgen/Goedemiddag/

Goedenavond

Good morning/afternoon/evening

'khoo-der-mor-khern/

der-mi-dakh

/der-aa-font

Kunt u mij helpen?

Could you help me? (polite)

'kuhnt uw may hel-pern'

Proost!

CHEERS!

'proust'

Alsjeblieft?

Please polite/friendly

'als-yer-bleeft'

Spreekt u Engels?

Do you speak English?

'spraykt uw eng-erls'

Tot ziens! / Dag!

See you later/Bye!

'toat-seens'/dakh'

Bedankt!

Thank you!

'ber-dahnkt'

Ja/Nee

Yes/no

'ya/ney'