Top Things to Do During Winter in Amsterdam
The days are getting shorter, the nights are getting colder and the snow is starting to fall… and there's no better place to be this winter than Amsterdam!
This romantic city comes alive with festive cheer, twinkling lights and bustling markets every winter time, and it's the perfect place to enjoy a cosy vacation. No matter if you're an adrenaline junkie looking to hit the ski slopes, a bookworm looking for a good meal and a warm fire or a culture lover in search of museums, Amsterdam has got it all this winter.
Surround yourself with twinkling lights
Each winter, Amsterdam puts on a magical Festival of Light that brightens up even the darkest winter night. From the beginning of December to the end of January, the streets and canals come alive with a stunning display of art and light. Local artists truly put on a show with their best work through 35 large-scale installations dotted all over the city.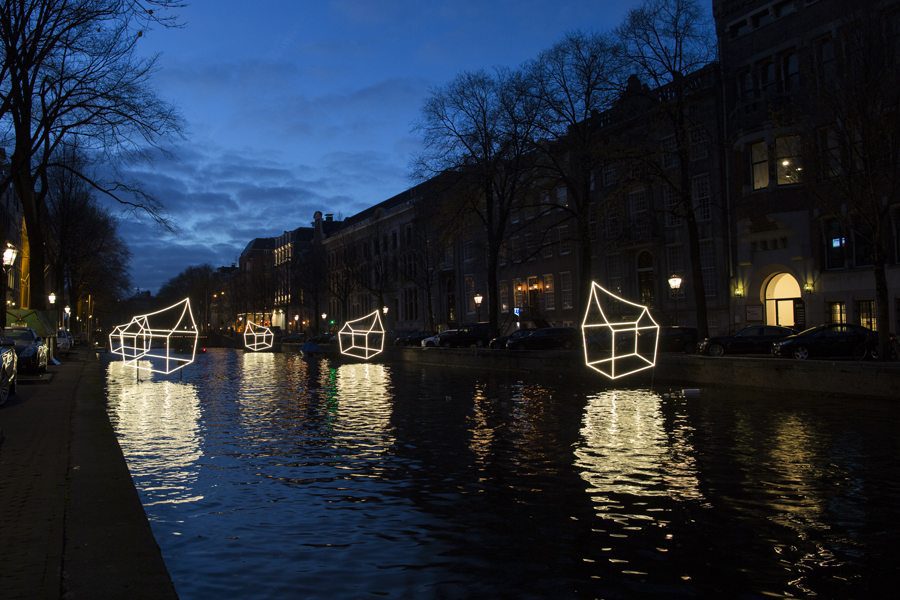 One of the very best ways to see this bewitching show of lights during winter in Amsterdam is to take the Water Colours route boat tour. During winter, boat operators run special evening tours so you can see the festival of lights in a truly unique Amsterdam way.
Show off your skating skills
If you're lucky, and the conditions are just right, the canals of Amsterdam are blocked off so that a thick layer of ice can form over the top. If this happens, you can experience an ice skating experience like no other! Imagine skating on one of the world's most unusual and beautiful ice rinks.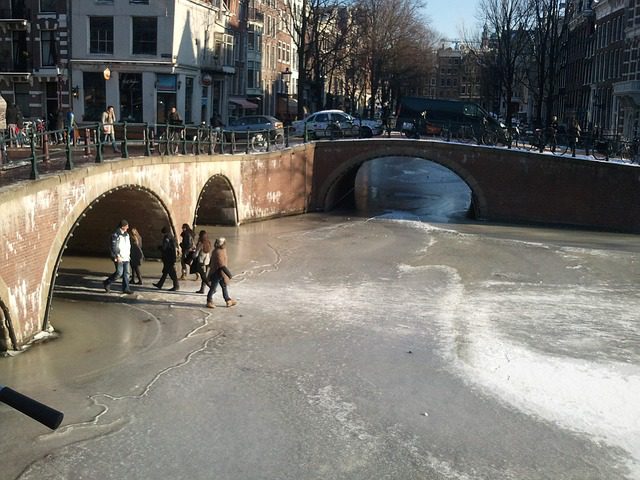 If the weather isn't quite right, then don't worry! During winter in Amsterdam, the city has many other ice skating opportunities. Check out the famous ICE*Amsterdam rink that opens up every Christmas outside the Rijksmuseum, or for a more intimate skating experience, head to the Jaap Eden ice rink.
Check out the local winter markets 
If there's one thing Amsterdam knows how to do, it's festive fairs. This magical city takes an unusual approach to its winter markets, showcasing some of the funkiest and most trendy produce around. Every weekend leading up to Christmas, you can find a different market popping up somewhere around the city, so you'll never get bored.
Shop for traditional gifts, a new outfit, the perfect piece of jewellery, or simply warm up with a delicious cup of glühwein. One of our absolute favourite Amsterdam winter markets is the impressive Ice Village, built around the giant ICE*Amsterdam ice skating rink.
Sample some warming Dutch cuisine
The absolute best way to warm up during an Amsterdam winter? The ridiculously hearty, warming and satisfying Dutch cuisine! Step out of the cold and chow down on some stamppot (traditional Dutch stew), snert (creamy pea and ham soup) or Bitterballen, the favourite winter snack of the Netherlands. These small gooey balls of goodness are usually filled with beef and served up with tangy mustard.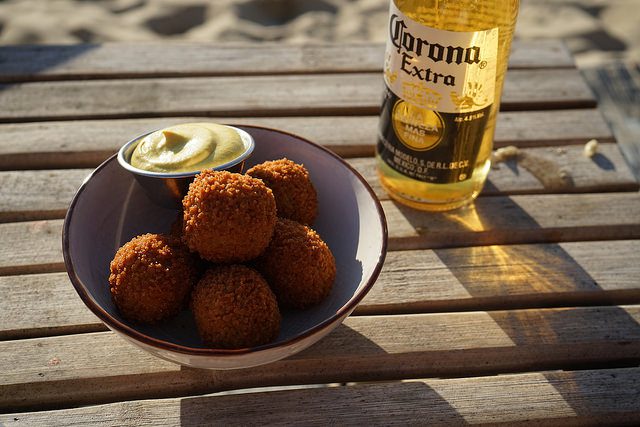 See the museums for free
Winter in Amsterdam is where the coveted I Amsterdam City Card really comes into play. Not only do you get amazing unlimited GVB public transport, so you can explore the city without having to spend too much time out in the cold, but you can also gain free access to the major museums.
Although you only get a discount for the entrance of the Rijksmuseum, you get completely free access to the famous Van Gogh Museum, Stedelijk Museum, the Artis Royal Zoo, and many more. To top it all off, you can enjoy a free canal cruise, one of the most romantic and cosy ways to see Amsterdam during winter.
Take to the slopes
If you're looking for the perfect place to ski in Amsterdam this winter, then look no further than Ski-Inn. With its outdoor slope that comes alive during the first snowfall, it's the best place for ski or snowboard lovers to show off their skills. Ski-in is also a fantastic place for beginner skiers. They have expert teachers and brilliant indoor starter slopes, that will have you shredding the slopes in no time.
However, Amsterdam's rather flat landscape and moderate snowfall can make for less than perfect skiing conditions. But fear not…. even if the snow hasn't fallen, there's some fantastic indoor skiing in Amsterdam to keep you busy this winter. Snow World is one of the amazing indoor ski arenas, with a monstrous slope of 230m. Definitely worth a visit this winter.