The choice is yours here; this cute, brasserie-style restaurant is hidden away off the beaten track, but you won't regret visiting. The choices are between a more creative a la carte menu, a set menu for groups (with 6 courses at 30€ pp) or the cheap and cheerful Menu of the Day deal, amazing value at 12.90€ for three courses and a drink.
Delicious, cheap and great atmosphere, this place serves up hearty portions of delicious Italian food, great if you're planning big things for the night and are wanting to fuel up adequately. Make sure that you hang around for dessert, it's one of the best things on the menu!
?Si eres un auténtico #Pastalover, tienes que probar nuestra Tagliatelle con Trufa y Boletus Italianos y vivir tu #MomentoBresca ?Haz tu reserva en ➡️ http://www.bresca.es/#reservas

Posted by Bresca on Tuesday, March 5, 2019
Taking up the traditional Casas de Comida or basic restaurants are few and far between but this one retains its charm and bustling charm. Always busy yet never a disappointment, it's best to come here in the early evening after a day spent checking out the nearby museums. There's a great fixed price menu here to enjoy also.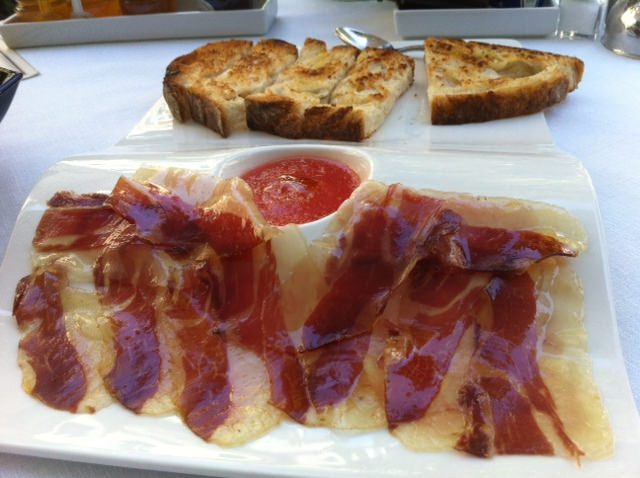 A delicious traditional tapas bar with a great view over the Plaza de Mayo this is a great stop for a delicious, affordable and slightly fancy atmosphere. It's pretty popular in Madrid, as the dishes are that good (like fried aubergine and honey – yum!), so you might want to book ahead, especially at the weekend.
To find this gem you'll have to go where you don't expect to. Outside the central city in one of the surrounding neighbourhoods, but it'll be possibly the best meal that you will have in the city. Creative and different, the menu comes with two options (both over 100€, at least!) but the entire menu is an experience, and the three Michelin Stars attest to that too!
Punto holds the title of being the first Mexican restaurant to earn a Michelin Star in Europe, so those who love bold spicy flavours will adore this place and its nod to Mexican cuisine, mixed with traditional Spanish flavours. You'll find this in the upmarket Salamanca area, so be prepared to drop a pretty penny, but it's worth it. It is essential to book!
Another gem in Salamanca is Kabuki, a Michelin Star sushi restaurant which is rivalling best sushi is Spain, combining traditional sashimi and sushi classic dishes with a bit of Spanish authenticity, it'll be like nothing you've had before. Make sure you try one of the drinks from the extensive sake and wine list.
La Cabra is a delightful Michelin Star restaurant that serves a variety of contemporary dishes. There's a lot of daring, exciting fusion dishes available to really tempt your palette. The menus are forever changing but there's often a 3-course menu available that's a great value.