Which is the best way to discover the city of Madrid?
Walking is the best and most convenient way to get around most of the city centre. Aside from being efficient, it gives you the chance to soak up some of the sights and sounds and get yourself familiarised with the place. If you're wanting other options though, there's plenty; bike hire, metro or bus.
Taxi
Getting to and from Madrid airport is easy. There are two public transport options that run direct, the bus and the train. There is also, the option of a taxi. Taxis in Madrid from the airport operate on a fixed price to the central city area of 30€. This rate is free of extra surcharges, of which there are many depending on the time and place that you take the taxi. Taxis operate on standard fares between 06:00 am – 21:00 pm Monday to Friday but will have extra surcharges for evenings, weekends and public holidays and for busy pickup/drop off points. Luckily there's an easy way to spot them, they are all white with a diagonal red band on their door. You can hail them from the street if they have a green light or take them from any ranks.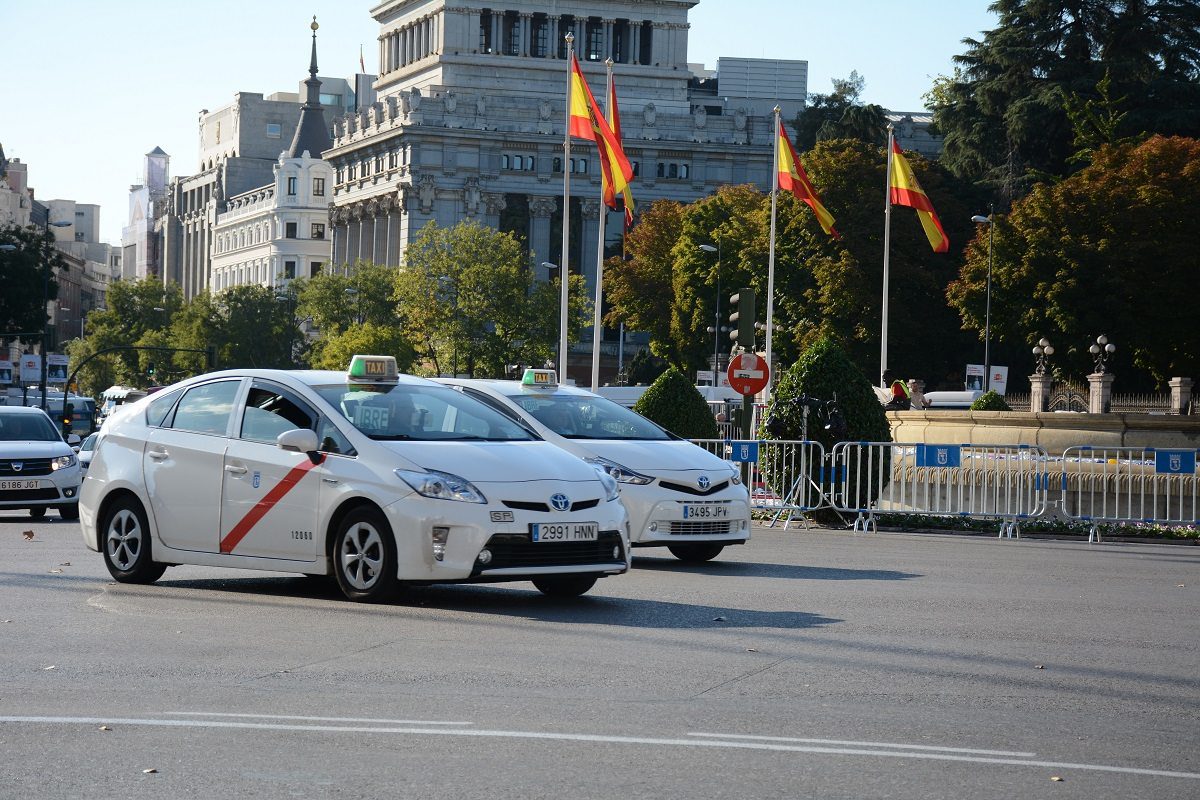 Bus
There is an airport express shuttle that operates 24/hours a day and runs between Terminals 1, 2 and 4 at the airport, making three stops within the city; on the corner of O'Donnell and Doctor Esquerdo (metro O'Donnell), on Plaza de Cibeles (the square from which all night buses depart) and next to Atocha train station (only between 06:00 am and 23.30 pm). There's bound to be a stop near where you want to go. There's no extra charge for luggage and the cost is 5€ pp each way and the ticket can be purchased on the coach on entry. You can also take one of the two EMT buses, Line 200 runs between Avenida de América and T1, T2 and T4, and Line 101 goes from Canillejas to T1 and T2, if you need a different option.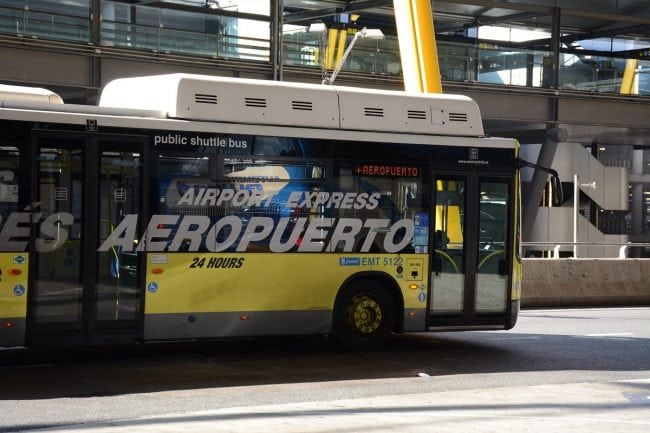 Metro
You can take the metro from Terminals 2 or 4 that leaves every 5 minutes between 06:00 am – 02:00 am. The metro takes you to the station Nuevos Ministerios which is located in the middle of the city and is connected to many other lines, so your onward journey is easy if you need to go anywhere else. The cost is low too – only 5€ which includes the airport surcharge fee.
You can purchase 10 days "Metrobus" tickets or Tourist Passes which are multiple uses and much cheaper than buying tickets each time. You can purchase these from any tobacconists.
Welcome Pickups Transfers
Finally, if you're looking for something with a little extra, consider pre-booking a Madrid transfer with Welcome Pickups. Welcome operates globally and provides next-level customer service from a highly-rated, experienced and reliable transfer who will be waiting for you at your gate as soon as you arrive in Madrid all for the price of a regular taxi. Welcome offers so much more than just a transfer, providing offers, promotions and services that will give you the best start to your holiday! 
Getting Around the City
To get around Madrid, there's plenty of taxis and public transport that serves the city centre and the surrounding suburbs. Buses cover many major routes within the city. They operate at high frequency (generally passing every 4 – 15 minutes) from 06:00 am till 23.30 pm, but this can vary between lines. On weekends and public holidays, they run from 07:00 am till 23:00 pm and are less frequent. After 23.30 pm the city operates night buses that have the same price as the standard daytime buses. There are 27 lines (N1 to N27), and they all start or end in Plaza de Cibeles. You can check the frequency for each line at the corresponding bus stop. Buses are reasonably priced, too – costing 1.50€ a trip.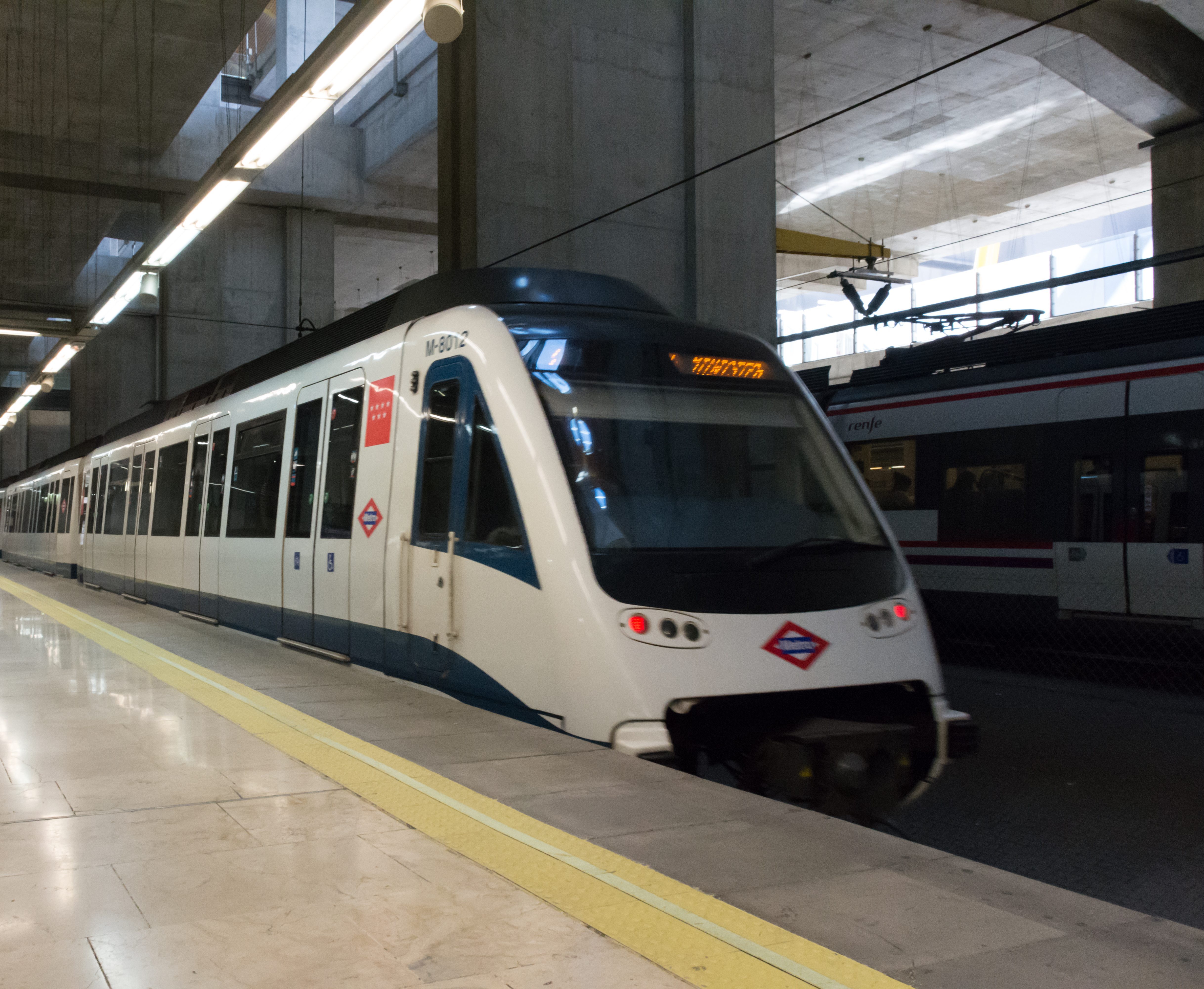 There is also an expansive Metro service available throughout Madrid. It runs a little longer – from 06:00 am to 01:30 am and the trains depart very frequently. Every 2 minutes in peak times to every 15 in non-peak hours. There are over 300 stations around the city, so there are plenty of options to get you around. There are also train services that can take you to surrounding city suburbs, prices vary but they will leave from the largest major stations. Of course, taxis are available to flag down or catch from any rank you see in the city. Remember to only catch official taxis in the city.