Valencia is not huge, so the best way to explore it is on foot. Still, it might be convenient to catch a bus or a metro to get from one part of the city to another or to access the public beaches. Taxi is the most expensive mean of transportation. However, it's always waiting for you everywhere, especially when you're in a hurry, after a good party, or carrying a lot of luggage. As you've probably guessed, in this post we review the transport options in Valencia. To save your time and efforts, we created a brief guide on getting around, so don't wait and take a look!
Local Bus 
The public transportation network in Valencia is extensive, buses are no exception. Day and night, over 50 routes run across the city. There are nine buses that are of great use for tourists in Valencia, 1, 4, 5, 7, 19, 32, 35, 62, 95. Out of these, lines number 1, 5, and 95 are the most popular because they pass by the top attractions of the city, primary targets of each newcomer. Bus no. 1 connects the central bus station and La Malvarrosa beach. Along the way, you can get off at such famous sites as The Serrans Gate or The City of Arts and Sciences. Bus no. 95 has a similar route except that it starts at Cabecera Park. Finally, bus no. 5 runs in a closed circle around the old town, passing all the historic and religious landmarks of Valencia. If you end up staying late, don't worry and catch a night bus. The late buses in Valencia are called CorreNIT and are marked with letters 'CN' on the front. Lines no. 89 and 90 do not change their routes during the night time, but other lines do. Since bus schedules and routes might differ from time to time, it's better to check the most recent information on the official website or ask at local information centres.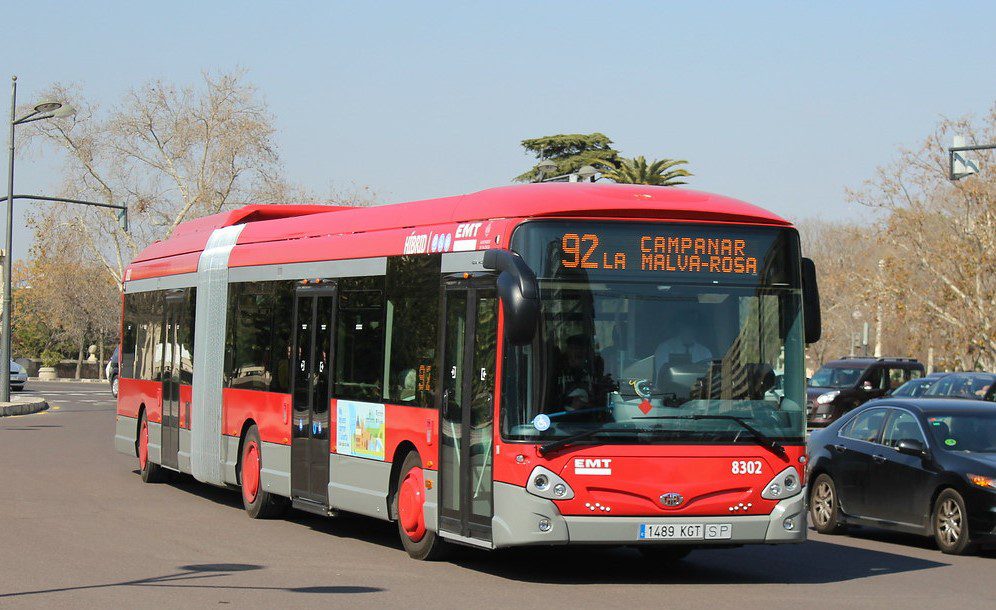 The single public bus journey costs €1.5 + €1 for a card if you already don't have one. Various ticket bundles are available for purchase. For instance, Bonobonus offers 10 bus trips for €8.5, so it's way cheaper than buying a single ticket each time. Though there are different options, we suggest buying the Valencia tourist card, valid for 14/28/72 hours for unlimited travels with bus, metro, and tram. The price is 14/20/25 euros, respectively.
Metro and Tram
Metrovalencia is clean, quiet, and easy to use. Besides, a well-developed metro and tram network doesn't bite your wallet and helps avoid the hassles of parking. The first two metro lines (yellow and pink) were opened in the 80s but the last two extensions, tram line no. 8 and underground train no. 9 were added just a few years ago. Six underground train lines (1,2,3,5,7,9) and three tram lines (4,6,8) operate in Valencia. Among travellers, the most popular lines are 3 and 5 since they connect the airport to the city centre. One of the central stops, Xativa, is located near the bullring and The Nord Train Station of Valencia. If you get off at Colon, you'll access the most popular shopping street in the city, Carrer de Colon. Metros no. 3, no. 5, and no. 7 stop at Almeda which is the closest metro stop to The City of Arts and Sciences. Still, it takes about 15 minutes of walking to get there, so it's definitely more convenient to catch a bus. Those planning a day near the sea should memorize the tram lines no. 4 and 6 since they stop close to Cabanyal Beach. La Malarossa beach can be accessed by tram no. 8. The price of a single metro ticket is the same – €1.5, excluding the card. Valencia tourist card is valid for metro journeys as well.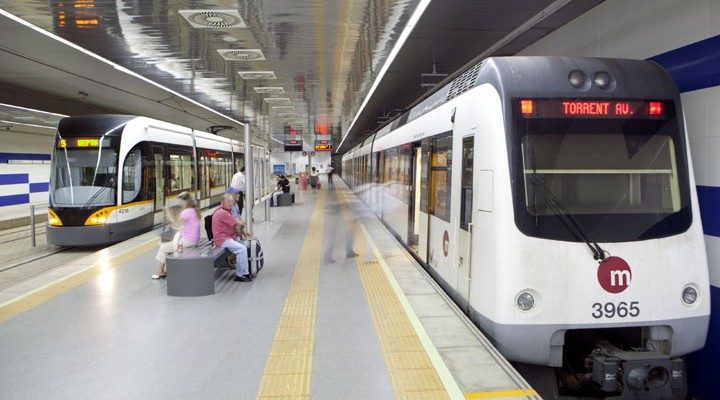 Bike Tour
It's quite easy to ride a bike in Valencia since the terrain has no major inclines. Also, it's very simple to rent a bike for a couple of hours or up to a week. Valensibisi bike sharing network has a weekly ticket option which, purchasable with a credit card at every terminal. The so-called short-term card costs €13.30 which allows you to pick up bikes from any station at the city centre and ride them for free up to 30 minutes as many times as you want. The rate increases when the time limit is crossed. If you're interested in one-time bike rental in Valencia, you should check Valencia Bikes. Using a bike for one hour will cost you just €5 but you'll be asked to leave a €50 deposit. Safety and bike equipment (helmets, child seats, a repair kit, etc.) is provided for free.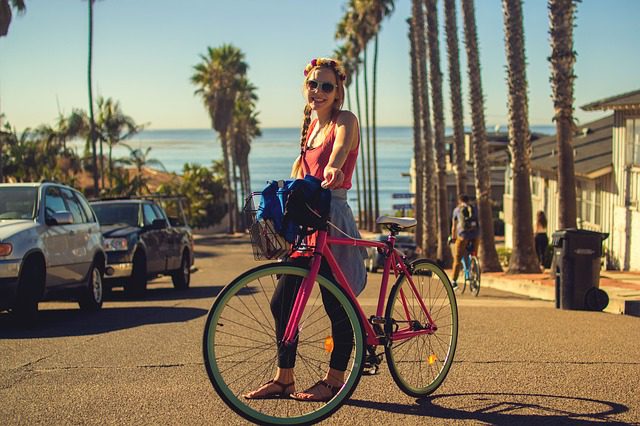 Taxi
Even though a taxi is the most expensive way to get around, sometimes the comfort is worth the money. Imagine having to wait for 30 minutes for a night bus at 2 a.m. or carrying three huge bags with you from one metro stop to another. Doesn't sound good, does it? So, if you need a taxi company in Valencia try googling for Radio Taxi or Auto Taxis. The local taxi tariffs start from €1/km excluding the base fee which changes with new regulations introduced. At the time of writing, the base fees are €4 and €6 for day and night, respectively. However, worry less by booking an airport transfer with Welcome for a fixed price!