Best Shopping Places
The cost of buying things in Greece tend to be a lot less than their equivalents in other European capitals such as London, Paris or Berlin. Athens is the capital of the country, and giving the huge range of treats to take back home – from sweets & wine to handcrafted souvenirs – you'll want to plan your finances. The city is also a very modern one, with many big brand names gracing its streets and shopping arcades for you to indulge in, as well as local brands that you'll find nowhere else. Around the city, you'll surely find things to bring light to your life, as well as wonderful gifts for your loved ones.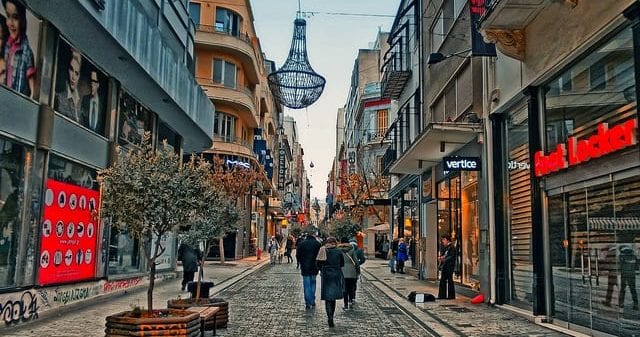 Take a leisurely stroll down the most famous shopping street, it is also locally known as the Oxford Street of Athens, and you'll be faced by a large number of well-known global fashion brands, local fashion shops and more. The street is the main artery that runs from Syntagma square at the top and ends past Monastiraki square. It's a wide cobbled street that is always bustling with people, from the midday rush to the nighttime revellers. You'll find alongside brands such as H&M, Zara, Replay and Stradivarius many cafes, sandwich and sweet shops. You'll also likely hear local buskers and smell the wafting scent of street roasted chestnuts and bright yellow sweetcorn. Although not precisely on Ermou, just at the top on Syntagma square is 'Public', Greece's famous multi-storey store, selling video games, electronic devices, books, music, DVDs and children's toys.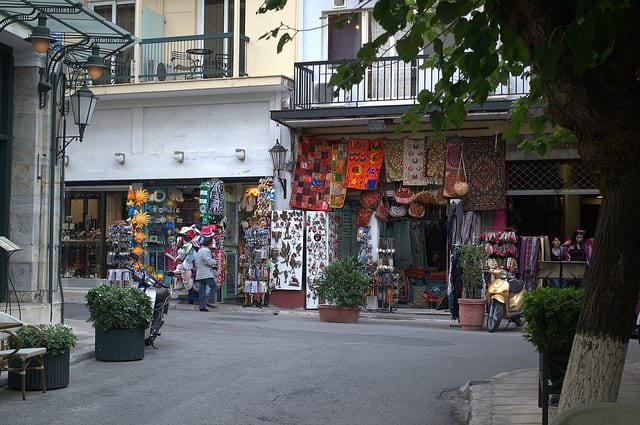 In the historical centre of Athens, you'll find all the best souvenirs and relics of a time gone by. There are many people selling small statuettes of famous ancient philosophers, gods and heroes, alongside delicatessen products, table cloths and garments in traditional style. Some of the shops boast locally handmade items from Greek artisans, and very special products by modern Greek designers. Try out the original designs at Anamnesia, Forget Me Not and the shop at the Museum of Greek Folk Art. If you carry on down towards Monastiraki you'll find many beautiful jewellery shops and ecclesiastical shops, selling handcrafted gold or silver inlaid icons of religious devotion. Also, keep an eye out for the wine dealers to get yourself some excellent quality Greek wine to savour at home when you cook up your own version of your favourite dish from your holiday.
Located just a few meters from Monastiraki square, with a large entrance sign welcoming you and leading you in the direction of Psyrri, flea market is definitely a must to go place. There are many shops promoting many wares, from juice bars and food stalls, to clothes shops and local Greek honey and other food products. This is also an area that's well known for traditional antique dealers, so you may well be able to find relics of Greek past at an excellent price.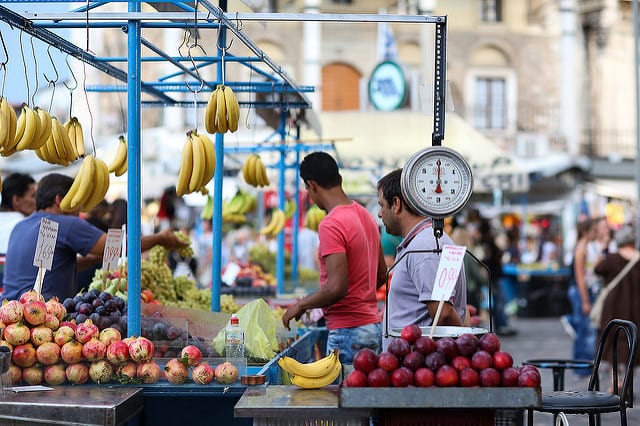 Known locally as the Dimotiki Agora, this is where to go if you want to sample great food like an Athenian local. Open every day from 07:00 am until 06:00 pm except Sundays, you'll find traders of everything, from meat cuts and fresh fish to large olive bowls and exotic fruit. It is located just off Athinas street, which you can take a right on to from Ermou street towards Omonia.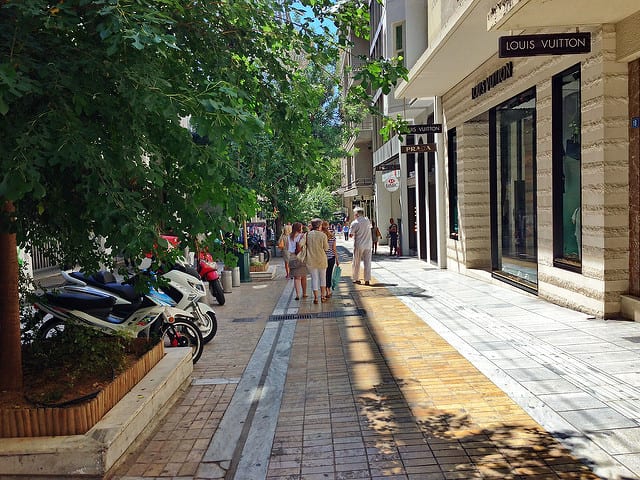 Kolonaki is the area of Athens, which is often visited by the rich and famous from Greece and internationally. With a wide variety of high-class bars, nightclubs and cafes, you'll also find some of the biggest shop brands. On Voukourestiou street, you'll find brands such as Gucci, Prada, Dior, L'Occitane and Valtadoros Greek designers. Head up from Akadimias or any road you take from Kolonaki square, will take you to quality outlets, such as Attica. You'll also be able to access Lycabettus Hill from there. Keep your eye out for the famous church of St Dionysius Areopagus, a hot spot for weddings of young Athenian couples.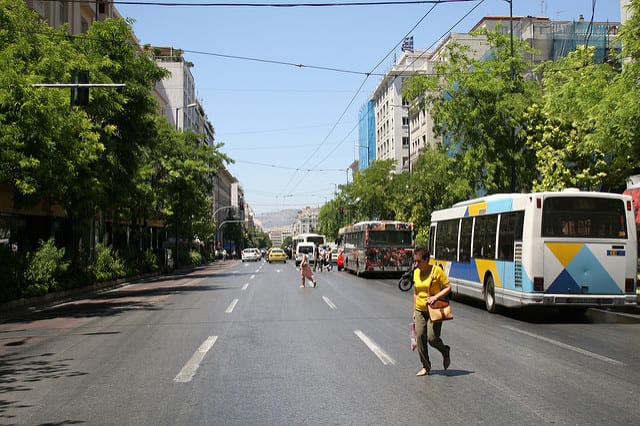 The area which is the hub of Greek university and student life. This neighbourhood is also, great for shopping. Alongside the ample coffee shops, it is also the epicentre for book retailers, stationery shops, music shops and digital tech retailers. Many book shops have sections in English and other foreign languages of both international literature and Greek classics. Check out Ianos or Books+ for a more general range, or if you're needing something specialised, it's worth having a wander through Stoa Vivliou (Book Arcade). If it's music shops you're looking for, head up Char. Trikoupi street towards Exarcheia has more shops of contemporary youth culture, such as Bamboo Vegan and Living Green.
What is the Currency in Greece?
Greece is one of the most important member states of the European Union and as such, the currency used in Athens is the euro. You will be able to use your card as most places, especially restaurants, shops, supermarkets and bars, accept credit cards. However, you will likely be charged an extra exchange fee from your bank for every transaction you make.
It will be a good idea to come with a decent amount of euros from an exchange provider in your own country at home. Airports have currency exchange providers, including at Athens airport when you arrive, but they will charge a heavy commission. If you don't wish to exchange your euros at the airport and have already organised your transfer, it is possible to find other exchanges in the city centre. A great number will be found close to Syntagma Square, including KAPA change A.E., One exchange S.A. or Argo Exchange. Furthermore, ATMs are easily located in Athens and you'll be able to withdraw cash from them at a small exchange change from your bank. It's just advisable to find out what that will be, whilst informing your bank of your plans to travel.
What is the Mobile Network in Greece?
What's more, if you're staying for a longer term, you may need to consider your telecommunications situation with the appropriate mobile provider for you.
Being in the European Union, Greece is part of the recent policy which has removed roaming charges within the EU for all EU networks. This means that if your network is located in an EU country under the same policy, you'll be able to call other lines from the same currency at your normal tariff, even abroad in Greece. For those coming for outside of the EU, it will be good to find out in advance the charges you'll face for communicating from your provider.  The major networks in Athens are Cosmote, Wind and Vodafone, so your e provider will likely connect to the masts of one of them.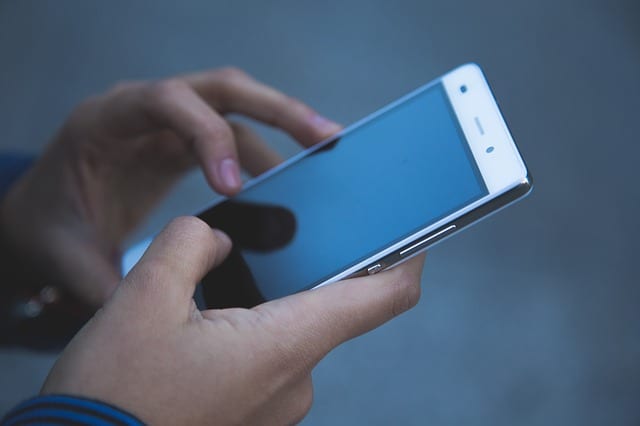 Welcome Services
To avoid any charges and to have complete peace of mind in your purchase transactions, knowing that it can be used anywhere and managed from your phone, there's Revolut. We at Welcome Pickups are partnering with them to bring you this simple and easy way to make spending abroad easier. You get a debit card that is electronically attached to your Revolut account via your smartphone application. With that, you can wireless pay in your own home currency avoiding fees. You can also withdraw up to 200 euros a month without any charge. Just let us know the time of booking, and we'll have it ready for you in your Welcome pack.
At Welcome Pickups, we can provide you with a local SIM card in your Welcome pack, loaded with 5GB of data, 3000 minutes and 3000 texts, all ready to go with no need to register. Compatible with any 3G or 4G phone, this is the easiest way to get hold of your all-in-one SIM card solution. Just let us know when booking your transfer and we'll have it sorted for you.