Being an international airport, it is common that people have layovers at Fiumicino. If you have a connecting flight, you should provide plenty of time for getting through security. The airport is well sign-posted and easy to navigate. For further information, check out our other article on navigating Fiumicino airport. On the other hand, you may have a longer layover. If this occurs throughout the night, you may want to plan ahead for the best experience. This guide covers sleeping options and some tips for sleeping at the airport. Fiumicino is open 24 hours a day. 
Staying at the Airport
Sleeping at Fiumicino will not be the worst experience of sleeping in an airport you could have. There are 24-hour eateries available on both sides of security. This means there is somewhere to sit and take a bite if you need one. However, the quality won't be comparable to that which you can find in the city. At the land side of the terminal, there are fewer seats to rest in. So, it is common to find people sleeping on the floor. If you are planning this, you may want to bring something to make the hard tiled floors more comfortable. Eye masks and ear plugs are highly recommended also.
Some restaurants close at night, so if you are luck, you may be able to utilise their seating. There are toilets almost everywhere with over 48 across the airport. Showers are available landside for passengers at the HelloSky lounge in both Terminals 1 and 3. This is a members lounge that you can also pay on the door for entry. Luggage storage is available at arrivals in Terminal 3. If you are airside there is far more seating and even sleeperettes for added comfort. More restaurants and cafes are available airside, with most of them having mobile charging ports. If necessary, pharmacies are located both airside and landside.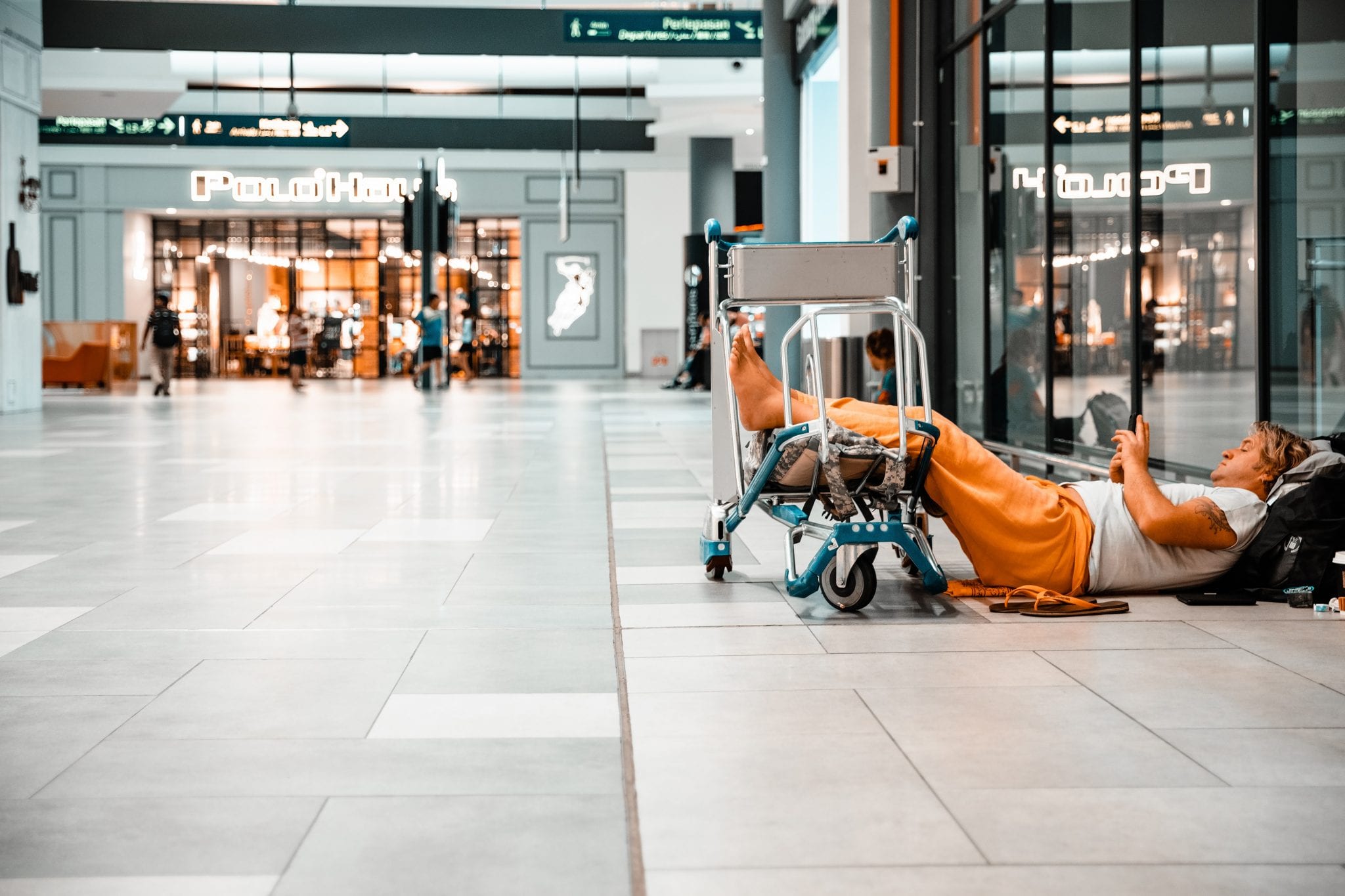 On-Site and Local Hotels
If you have a very early flight, but the floors don't sound so appealing, there are alternative options. There is a broad range of private lounges you can stay in, with pay at the door fees. Starting at €8 and rising to €50 and beyond. Most of these are available airside, after security. They are often equipped with showers so you can freshen up if you wish. If you want to have a bed to rest in, there are some hotels within walking distance to the airport. Most provide a complimentary shuttle bus throughout the night, although some hours will require a request. Convenient options include:
Hello Sky air rooms

Hilton Rome Airport

Hilton Garden Inn Rome Airport

Intorno al Fico

Best Western Hotel Rome Airport

Hotel Tiber Fiumicino.
Transfer to the City
If you want to make the most of your layover in the fantastic city of Rome, we at Welcome Pickups are here to help. It is as beautiful by night as it is by day, so the scenic transfer will be a great experience itself. Any time of day or night, we operate your private transfer to the city and back. All for the same legal price as a standard taxi. Included in this will be a mini-tour of the highlights of the city by your own personal driver. You will also get any prearranged essentials in your Welcome pack. So if you fancy a night on the town, seeing the city or resting in a traditional guest house, the world is your oyster!