How to Get from the Airport to the City Centre
Taxi
Taxis into the city run on a flat rate so the journey will cost 39€ to get you to the city centre and will take around 20 minutes. Conveniently, the taxi stand is available directly outside arrivals at the airport.
Things to note:
There can be a long wait for a taxi after busy flights.

Taxis take debit and credit cards.

Taxis are all different colours, but you can recognise a licenced one by the roof light and blue number plate.

You might get charged extra for late nights/public holidays and large items of luggage.
Train
If you take the train, you can catch from below the airport's terminal, it will cost 5.20€ pp and will take you to Amsterdam Central Station. The trains run every 10 minutes, with both day and night trains running between 06:00 am – 01:00 am and 02:00 am – 05:00 am.
Things to note:
Tickets are available from the desks or ticket machines in the terminals.

There are two trains that run, one is the Intercity Direct, which runs less frequently but is the faster option to get you into the city (only 15 minutes).

The more frequent train – the standard double-decker train will take around 25 minutes, as there are more stops.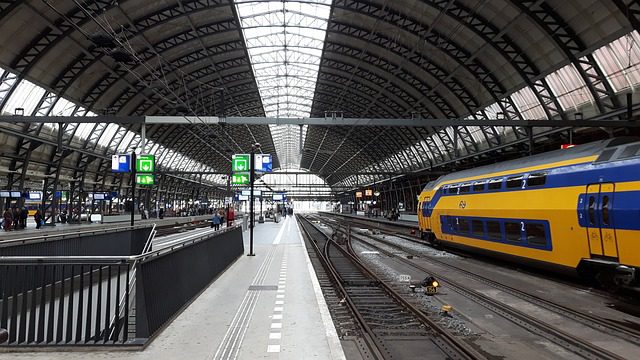 Bus
If you take the bus, there's a dedicated airport line that is named Connexxion 197 Amsterdam Airport Express. It's definitely the cheapest option at 5€ but it will take you about 35 minutes to reach the city centre.
Things to note:
You can take the bus from the airport just outside the main station hall

The platforms are B9, B11 or B13

The bus doesn't go to the Amsterdam central station, but to the Elandsgracht Bus Station.
Welcome Airport Transfer
Your final option is to grab a pre-booked airport transfer with Welcome Pickups. Welcome has a personalised, private transfer service which will cost the same as a normal taxi. Welcome can offer a travel experience like no other, with excellent customer service, efficient transfer service and fully trained, reliable English-speaking drivers. Book an Amsterdam Airport Taxi sit back, relax and enjoy the ride.
Getting Around the City
Getting around the city is just as easy as getting from the airport as there are multiple transfer options available, too. Amsterdam has metro trams and buses that conveniently link the city. You can purchase a number of transport tickets for your stay that are valid on all transport options and will make travelling around Amsterdam cheap and easy. Note that the transport systems in Amsterdam are now cashless – so you can no longer use cash to purchase single use tickers on any tram or bus.
The metro is usually best for going around the edges of the city, rather than within the city. You can purchase a reusable chip card to scan in and out of the metro, purchasable from the GVB ticket desks or vending machines at the stations. 

Buses are available for selected tourist destinations and often provide the most convenient option, aside from walking or cycling, for getting around the city centre and wider area.

Trams are extremely convenient and many of the trams terminate at the city's central station. The station also has two stations, one on the east side and another one on the west which go around the city centre and to the outlying suburbs.
Transport Passes
The GVB day pass, available from 1 to 7 days with prices starting from around 7.50€ and can be used on all transport. You can also buy them in advance from the GVB website.

Amsterdam Travel Ticket which includes an airport transfer on the train as well as unlimited travel on all public transport. Valid 1-3 days.

I Amsterdam City Card – unlimited travel for 1-3days on the city's transport network, as well as free entrance to the city's top attractions.
City of Cycling
Amsterdam is one of the most cycle-friendly cities in the world and you'll find that many of the cities points are available to reach by this method, as well as by walking alongside the canals. The best way by far that you will see most of the local sightseeing, is travelling by bike. If you want to rent a bike for your stay, there's plenty of places to do so around the city, and you can expect to pay around 10€ for the day.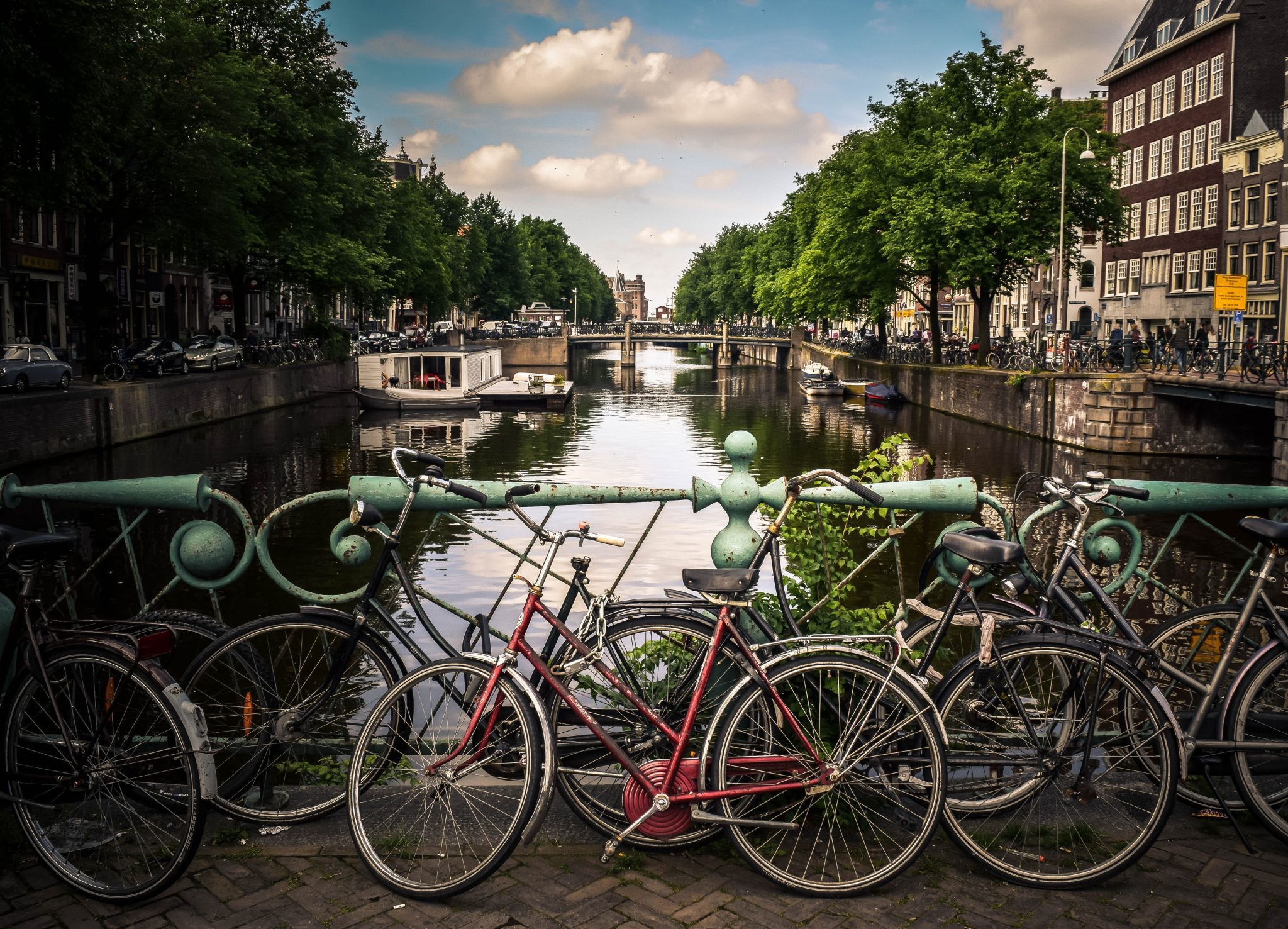 How to Pay in Amsterdam
Money, money, money. It controls us, whether we like it or not! Be prepared for your trip by making sure you can use your money wisely while you're away.
Amsterdam uses the Euro as it is a member of the EU. The coins are 1, 2 and 5 cents, 10, 20 and 50 cents, 1 and 2 Euro coins. Then there are the bills of 5, 10, 20 and 50 Euro, 100, 200 and 500 Euro notes. However if you take out cash, be aware that unless you're making large purchases, not many people will have change available for anything above a 50 note. You'll not find any troubles in searching for ATMs around the city, however, as there are plenty. Extra tip, be aware of your local bank charges for using foreign ATMs, some charge more than others and it's often more economical to take a large chunk of cash out infrequently than take lots of small amounts.
If you're looking to change your cash over, it's best to head to the central train station, as the rates are good here at GWK Bank; and they're open 24 hours. There will be plenty of foreign exchange services available around the city, but make sure you check closely on their rates. Sometimes it appears to be a good deal, but they will buy currency for far less than they sell it.
If you're not a fan of cash, most places will accept card and credit and you might even find that places will prefer you to not use cash unless it's a market or something similar (take note of the transport system which is cashless). It is however customary to tip in restaurants, bars and when paying for taxis in Amsterdam, and as a general rule tipping between 5% and 10% is acceptable. Additionally, if you're a non-EU visitor, be sure to ask for a GST receipt as you can claim your tax-back at the airport.
Mobile
In today's day and age, it's important to stay connected, whether it's to others via phone or online, or to check maps or places to eat nearby. Being able to connect on your phone is one of the primary things that we think when going on a trip.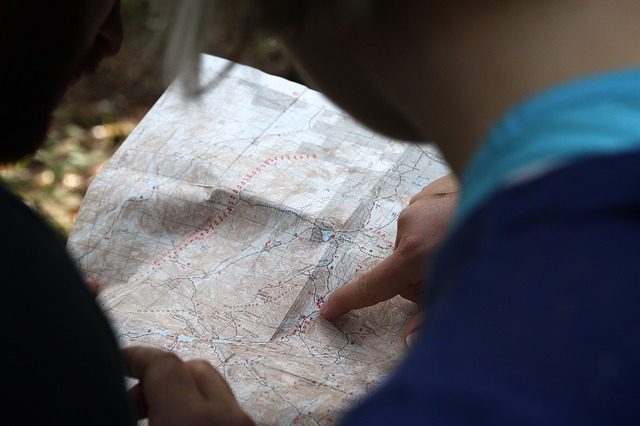 Buying a sim-card while you're in Amsterdam should be relatively straightforward. Usually, you won't even be asked for address details etc., for a prepay card but be sure to take a form of identification with you. Amsterdam has many competing cell phone companies, so you'll be in no shortage of options. If you're hoping for data over calls, however, be prepared for it to likely be more expensive than you pay at home; around 100mb for around 10€ on average. The various companies are KPN, Telefort, Vodafone, T-Mobile and Lycamobile among others. KPN is the largest, followed by T-Mobile and Vodafone and all are competitive. Make your way into any of the stores and browse their offers, you'll be sure to find something to your taste, but be sure to check out what each offers before making a decision. Also, ensure your local phone is not sim-locked before purchasing a local number on a sim, as this can be an issue for those on plans in their home countries.