Madrid's shopping scene is stylish, independent and competitive. With an array of shops, from small, local boutiques, to large malls and shopping centres housing high-fashion, there's so much for you to spend your money on, so hold on if you like a good buy, it's about to get difficult to save!
The Major Shopping Areas
There are 5 major shopping areas in the city of Madrid, Salamanca, Chueca, the centre (near Puerta del Sol), Princesa and Cuatro Caminos. You'll find that each area has a different vibe and thus will cater to different tastes and budgets. The wave of mainstream fashion stores is taking over Madrid, so it's getting harder to find these small businesses that will craft something unique. There's a few worth checking out though, as the products make great gifts as well as treats for you to remember your holiday by.
In the area of Puerta del Sol and the Gran Via, you'll find one of the most famous fan shops in Madrid, selling beautiful handmade and elegantly designed fans for all tastes called Casa de Diego, wonderful even just for a quick nosey. Guantes Luque is similar, selling elegant handmade gloves of all sorts of colours and styles, perfect for a special gift for someone back home. It's a big favourite among the high fashion scene, so expect business in this small shop!
By the Plaza Mayor, you'll find a small shop named Casa Hernanz, where a small family business makes handmade espadrilles. A local favourite in the foot department, espadrilles are comfortable and functional and grabbing a pair is sure to make you feel and look like a local. If you're looking for some mid-range, familiar stores, you'll not have to go far. The Grand Via, Plaza Mayor and Puerta del Sol all have some recognisable high-street stores such as Zara, Pimkie and Berksha – you'll probably notice a lot of them as you're strolling around. Make sure you head down the side streets of these areas too, you'll find more, smaller brand shops hidden away. Make a day of it and sit down for a drink in the sun during the afternoon. Shopping in Madrid is anything but a chore, and it's easy to see why!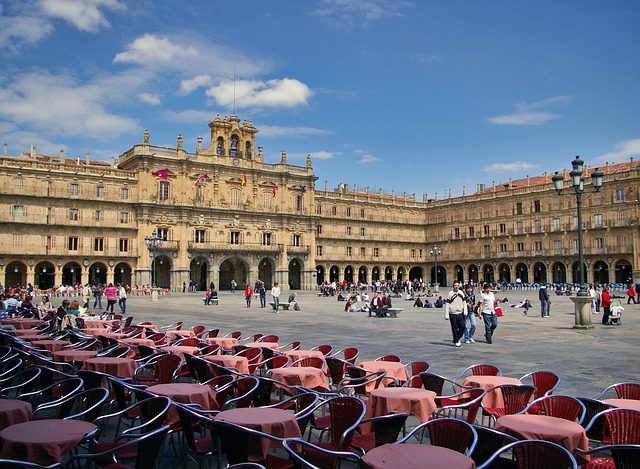 This is the place to head if you're looking for something very flash. The street is nicknamed "the golden mile", so you can already understand how your wallet will feel after a stroll through these shops. Luxury clothing at its best is found here, so look no further. The sales, while still expensive, are worth looking through to catch a bargain (if we're talking high-fashion, a bargain is a bit of a stretch). Here you'll also find luxury independent Spanish boutique stores, which will guarantee you a piece that is made by local designers – something you won't find replicated elsewhere!
Chueca, on the other hand, has a boho feel, with designer goods and some higher prices, but if you're looking for something special this is a good place to go (it also is great for shoe shopping!). Chueca is only around 5 minutes' walk from the centre if you're near the Grand Via, so it's accessible by foot, too. While you're there head to the indoor market on Fuencarral street, there are some lovely deals to be found in here.
At the other end of the scale, some bargains await in some student areas. Check out Cuatro Caminos (northern section of the city) near the Plaza de Castilla, for some great deals. Alternatively, the student areas near the University in Arguelles are also a bargain hunter's paradise. The streets of Princesa and Alberto Aguilera promise to have some good shops that won't break the bank like the shops within the central city are bound to! You'll also find some great markets in Madrid that have been described as some of the best in the world. Notably very popular and therefore very busy, you'll need to go early enough and be willing to deal with the crowds, but if you do it'll be worth it. The El Rastro market is held weekly on Sunday mornings and you'll be able to find clothes, crafts, art and more here. Set aside a few hours to make sure you get the most of the things on sale.
You can reach a shopper's haven for designer brands with some of the best deals at La Rozas Village. La Rozas is located on the outskirts of Madrid and is reachable by bus. Many tourists, as well as local and out-of-town Spaniards, make the trip to nab some of the great deals. As well as featuring sales from brands like Burberry, Ralph Lauren, Dolce & Gabbana and more, the area is a beautiful, picturesque Mediterranean village layout and the stores in small houses.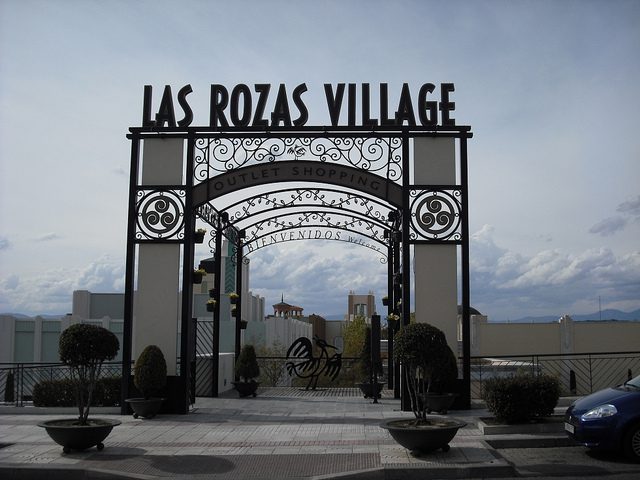 What is the Currency in Madrid?
Madrid and indeed Spain use the Euro currency. Euro denominations are 1, 2, 5, 10, 20 and 50 cents, €1 and €2 in coins and €5, €10, €20, €50, €100, €200 and €500 in notes. While travelling on public transportation may not seem so expensive, be prepared to be spending up if you're one to enjoy the nightlife as it is reported that nightlife in Spain can be incredibly expensive.
Do I Have to Pay in Cash?
You will find plenty of ATM's dotted around the city and chances are you won't have to travel far to find one if you run out of cash. Most places will accept credit card however, the most popular in use are Visa and MasterCard, but you'll want to check with your bank how much they will cost you to use overseas. For cash conversion, most major transportation hubs such as train and metro stations will provide currency conversion services and it's worth looking around to find one with the best deals. Banks and hotels will also provide this service; however, you might find that they are more expensive than others as they often charge a higher commission.
Is Tipping Obligatory?
Although tipping is not expected, it is always nice to tip when you find that you have experienced a great server or generally good customer service in restaurants or bars, even with taxis and hairdressers or hotels this is a general rule.
Spanish Mobile Networks
There are 4 main cell providers in Spain; these are Movistar, Vodafone, Orange or Yoigo. Movistar is the dominant provider for most locals and therefore often will have the best deals, however, Vodafone has the best coverage available as per the last couple of years. You are best advised to browse the offers from each company to find which one suits your needs, as they are always changing to compete in the market.
Sim Cards in Madrid
Usually, a pay-as-you-go sim card purchase in Spain from most providers will cost you around 15€ including the sim card fee. Of course, this can vary depending on the amount of data/calls/texts you may require for your stay. All you need to do is to get a sim card, to ensure that your phone is unlocked for the GSM network and head into any store that provides the sim services with your driver's licence or ID Card (EU) or passport – you will need this to purchase a sim card. It is better, if you are visiting Madrid for a short time, to choose a large provider as it ensures that top-ups, support and services are more readily available around the city which is much easier for tourists. If you're feeling pretty savvy, however, you may find that some of the smaller companies (such as those going through supermarket chains) have the best value for money plans but some will not offer services if you don't have a permanent Spanish address. Most major stores can be found in the downtown area or at shopping malls.