Madrid Barajas Airport (or Adolfo Suárez Madrid-Barajas) is located around 12km from the city centre and contains four passenger terminals. The airport has had some large expansions in recent years to accommodate its popularity and therefore there is a lot on offer if you find yourself needing to spend some time there.
Eating at the Airport
Madrid airport contains a rich variety of restaurants, cafes and shopping options. Food varies from some great restaurants such as World's Food which provides delicious, good quality Italian cuisine, La Mary for French bistro dining, Urban Grill for a quick, delicious and healthy option, Pepito Grillo for a luxurious and delicious meal and even Kirei by Kabuki for Japanese cuisine, the first of its kind to ever open in a Spanish airport. The airport also boasts some great multi-choice 'food hall' style setups called Eating Point, which have a variety of different food style providers in one area, so you can pick and choose from a range of options in one area.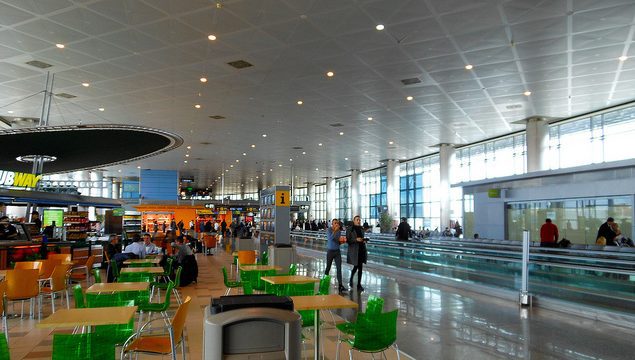 You can also be sure to find a vast array of coffee shops – you are in Spain, of course! From world-renowned chains such as Starbucks to local and smaller cafes, such as Caffrico, there's plenty to go around. Often these coffee chains are connected to small takeaway style food options – not fast food, though you will definitely be able to find McDonald's and Burger King in abundance – think more PAUL, or La Place for healthy sandwiches, fruit salads, or some lush pastries or sweet treats to keep you going. Finally, you can be sure to treat yourself to a cold glass of something at one of the many bars and tapas restaurants dotted around the airport, such as Carlsberg, MasQMenos or Origins.
Last Minute Shopping
You'll find an array of exciting shops at the airport too if you're looking to browse or select some things to take home. There's plenty of foodstuffs stores for sweet treats such as LOL or Sibarium or the Chocolat Factory, worth a browse and a sample. The airport also contains a large array of high-end designer stores where you can spoil yourself at duty-free prices, such as Burberry, Longchamp, BVLGARI, Salvatore Ferragamo and more. There's also a good amount of less pricy chain stores to catch a deal – Victoria's Secret, ZARA, Superdry and Accessorize to name a few. There's, of course, many of the gift stores available for Spanish goods such as El Market Espana and for a real treat, you can get yourself or someone back home an authentic Real Madrid shirt in one of the two Real Madrid stores in the airport. You will be able to find some great deals on electronics from Tech and Fly and duty-free goods from the Express Duty-Free stores littered in every terminal. Look out for the Farmacia (Pharmacies) located around the airport too. Finally, for airport snacks or books to read to fill the time, look no further than WH Smith or The Market convenience stores. Again, they are plentiful around the airport!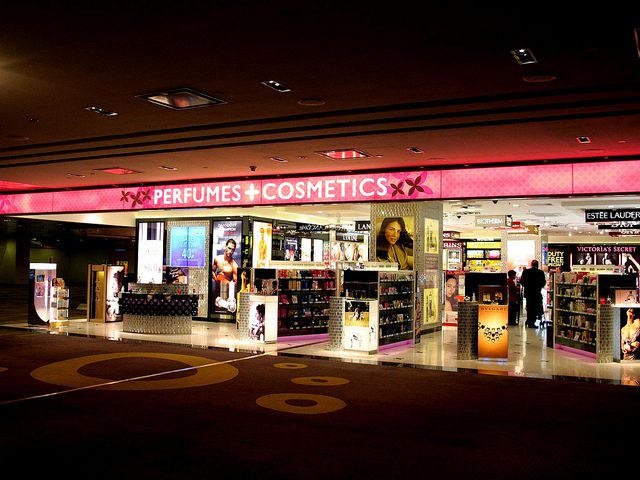 Services & Amenities
In terms of services, the airport has all the standards required of a large international airport. There're plentiful luggage services, including bag holding, luggage wrapping and help for lost and found items. The airport provides luggage services for up to 14 days. Rates are charged per piece of luggage for each time period. From 2 to 24 hours will cost you 10€ per piece of luggage, as an indication. So, the rates are certainly reasonable. There are also discounts for longer periods of time or multiple items stored. They are located at terminals 2, 1 and 4 and each luggage office has its own times of availability, so make sure to check first.
There's also plenty of information stands for tourists, including help within the airport as well as outside, with help for RENFE Train services available in terminal 4, where you'll also find the access to the trains from the airport. Don't worry about cash, cause there are plenty of ATMs and currency exchange stores around. Wi-Fi is available throughout the airport, is free to use and allows the user to register multiple devices. You'll be required to sign in with a social media account or email to use the services, though. If you wish to find a quiet place to get some work done, there's working areas available in some terminals (Terminal 4 is the major one) with ports for charging and desk areas to sit. There are also bookable rooms for short-term stays, if you're in the airport for a while and need to freshen up (these do come at a cost though). The airport also has a post office which is located in terminal 1 with services such as printing and photocopying if you're needing to sort out some last-minute documents. If you wish to travel between terminals, there is a shuttle bus that operates the route 24 hours a day and depending on the time of day you are taking it will come every 5, 10 or 20 minutes.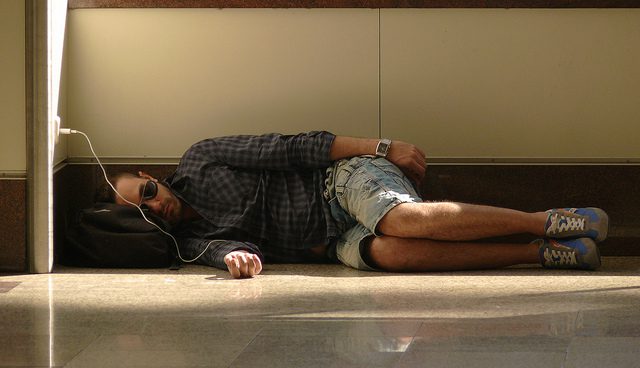 Does the airport have a good tolerance for overnight passengers? 
The airport contains numerous 'Air Rooms' which are 21 rooms on-site that are available to use for overnight, day or hourly use. There're shower kits, catering services, internet, computers and lounge area for use in the air rooms. Perfect for those who want a bit more comfort overnight. If you're travelling on a budget and don't want to pay for an air room, the airport is usually tolerant of overnight stayers as there are many 24-hour eateries and cafes in which you can spend your time. Of course, the airport has plenty of shops and eateries to browse to kill the time, as well as Wi-Fi throughout. There aren't many seating areas that are suitable for sleeping in the airport as most are 'industrial' style, so are not overly comfortable – note that you cannot stay in the terminals without a boarding pass past 23:00 pm and there is security patrolling throughout the night. They will also wake you around 05:00 am, just before things start kicking off at the airport, however they are tolerable of those getting a few hours kip over the night.
Is there any hotel near the Airport?
The best and most convenient place is, of course, the Air Rooms inside Madrid Airport as these do not require you to leave the airport, to get a shower or good night's sleep before your flight. They are available for short bookings between 10:00 am – 18:00 pm, or overnight. However, there are other options nearby the airport if you require them.
Ibis Madrid Aeropuerto Barajas

– Located near Terminal 1 and 2 that provides a free airport shuttle to get you to and from the hotel, as well as very reasonable rates.

TRYP Madrid Alameda Aeropuerto Hotel

– Free airport shuttle provided, that also runs 24 hours for your convenience and you are able to take it from any terminal. You can request a pick up at any point from the airport.

Melia Barajas

– Located close to the TRYP Hotel and sharing the same bus line as it too, the Melia a nice, convenient option for those travelling from the airport.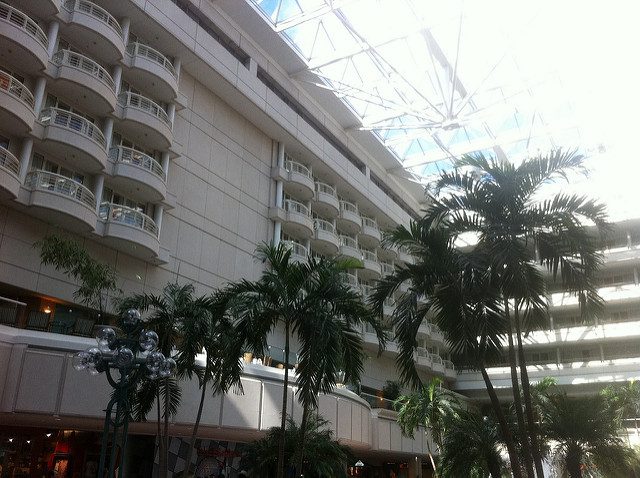 Parking
There is parking available at Madrid Barajas Airport in the carparks nearest Terminals 1, 2 3 and 4. These parks provide promo rates for advanced booking, which is advised as the parking can be expensive. All terminals also include long stay carparks, also requiring booking in advance. These require a shuttle (free) to take you to the airport. There are also express car parks for pick up or drop off located at Terminals 1 and 2. If you're not too bothered about being a little further away from the airport, there is a lower cost carpark located just a short walk and bus ride away from the airport – again this will also require advance booking. To check rates and book a seat click here! 
What to do if I don't want to stay at the airport?
Madrid is one of the best places to be a tourist as there are a million different tours that can be done within a day to really give you a feel of the city. There's a hop-on-hop-off tour bus that takes just over an hour to take you to some of the best sights and really give you a feel of the city. You can even fit in some of that famous cuisine before you must go back to the airport! If you have an evening to explore, consider taking one of the many available tapas walking tours that will make sure you hit some of the best tapas bars in the city in record time.
Following on from this, walking is a great way to get around Madrid and see the most major points in the city. If you've got a day and start early, you can even hit three of the major museums along one main drag. Of course, a rushed visit will not give the place justice, but it will whet your appetite and give you plenty of reasons to return!
If you need both, a great way to get to the city from the airport and a full sightseeing tour, then Welcome is your best option. If you book a transfer with Welcome, not only will the driver be awaiting you at the gate of arrival to help with your bags, but they will also provide a great tour of the city, to help you get the most out of your short visit. Your driver will point out all the major city attractions and provide local information for you to give you the best knowledge for your trip.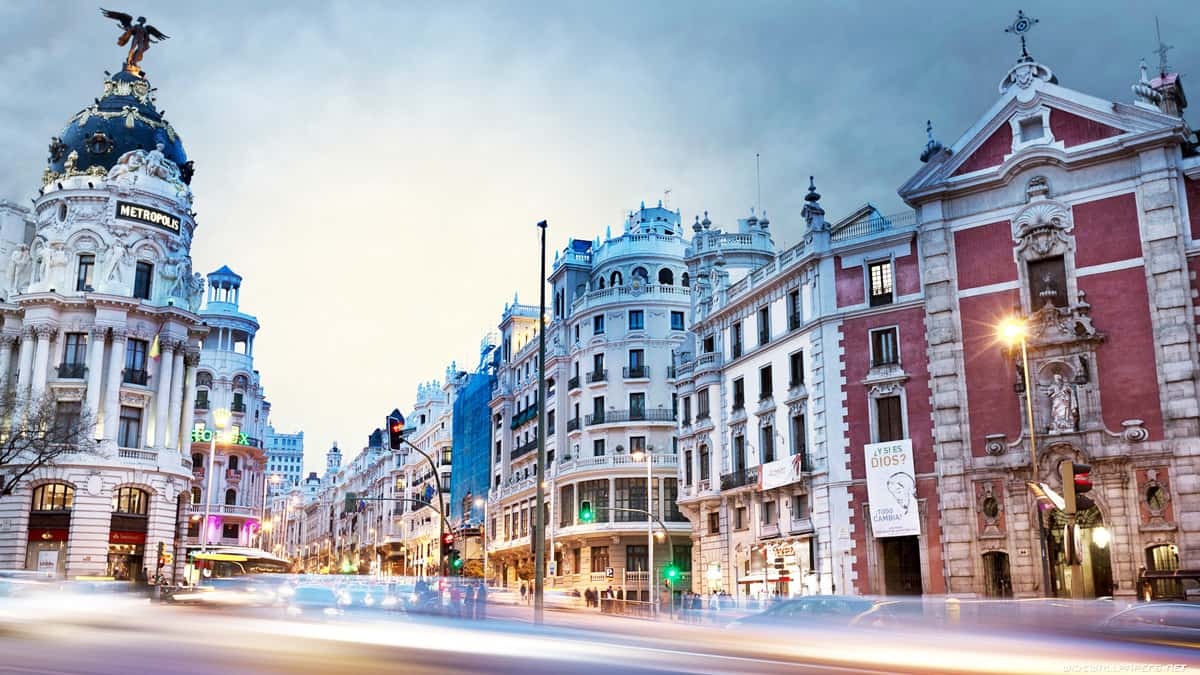 Check out Welcome's Best of Madrid in 2 Hours, or even the Madrid by Night tour if you're in the city for the night!