Airport Shuttle Services from Athens Airport
Athens Airport offers multiple transport options to get you into the city centre. There are 4 reliable and cheap bus services that run from the airport to Syntagma in Athens Central , Piraeus, Kifisou Ave and Elliniko. All buses run 24/7. The fare for the bus is only 6€ which means it is very affordable too. All shuttles from the airport will take between 50 (to the city centre) - 90 (to Piraeus) minutes depending on the route you take, as well as traffic.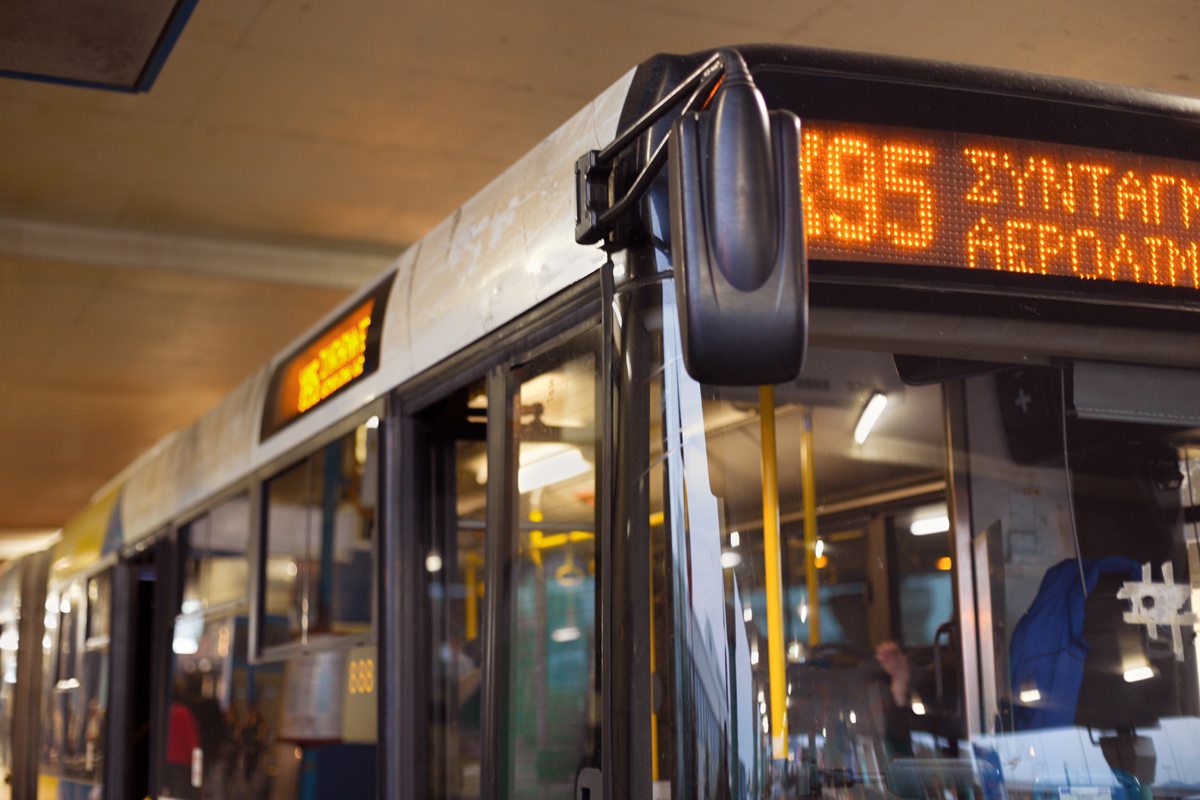 X95 Shuttle: Athens Airport to Syntagma Square
This is the main bus line that operates the route to the city centre and the best line for you to take if you want to get into the middle of Athens city. From Syntagma Square you can easily access all the major spots in the central city of Athens, such as the Acropolis and the Parthenon as well as other hubs of the city; Plaka, Theisio, Monastiraki. All of these locations are walking distance from Syntagma. The bus will take around 50 minutes on this route; traffic dependent.


Waiting time is around 15-30 min.
X97 Shuttle: Athens Airport to Elliniko Station
The X97 bus will take you into the Elliniko Metro Station, a short walk from the city centre. From here you can take one of the 3 lines of the Athens metro which covers a large area of the city and surrounding suburbs. The operating hours for the metro services from the Elliniko Station are 5:30 a.m. to 00:30 a.m., and every Friday and Saturday night, lines 2 & 3 stay open until 2:30 a.m.
Waiting time is around 40-90 min.
X93 Shuttle: Athens Airport to Kifisou Avenue
The X93 bus takes you to Kifisou Avenue, which is home to the Athens Central Bus Station. From here, you are able to take buses intercity as well as national buses that operate routes to regions of the Peloponnese, Epirus, Northern Greece, Thrace and more. Note that the bus station is often busy and isn't large, so if you have a long wait before your bus you are best to find somewhere else to wait before going this way.
Waiting time is around 35-60 min.
Convenience and Availability
Although the buses from the airport in Athens are cheap and run to many different locations, they can take a long time to get you to your destination, which can be exacerbated by traffic during peak hours. Additionally, depending on the time and route you take, the waiting time can be up to 60 minutes between buses, which can be tiring after a long flight. All buses do however have an additional advantage of running 24/7.
Luggage storage is available on buses.
Athens Airport Shuttle Ticket Information
All airport bus service tickets cost 6.00€ and are available for purchase in the airport station or on board the bus, so ensure that you have cash on you to make the transaction. Tickets are not available for return purchase - only one way!
Children under 6 yrs travel for free.
Half price discounts are available for students with ID.
Where to catch your Athens Airport Shuttle
All the bus routes from the airport are available within walking distance from the arrivals terminal, between exits 4 & 5. Just follow the signage for the buses - but remember to check the number before boarding as all bus numbers come to this stop.
Athens Airport Shuttle to Hotel
Although the airport shuttle services from Athens are a good choice for those travelling on a budget, the lengthy rides can be tiresome and the routes require either a walk or another transportation option to get you to your hotel. Again, this extra ride can come at extra cost and hassle after your arrival.