Airport Shuttle Services from Miami Airport
Miami, one of America's modern metropolises and cultural treasures, also known for its sandy beaches, palm tree roads, great weather and one of South Florida's top vacation destinations.

When travelling to Miami, you will be landing at Miami International Airport (MIA). From the airport, you will have a two shuttle options to get to your final destination within the city. You can either take a private shuttle company or a shuttle train that heads to Downtown Miami, connecting you to the main bus and train stations within the city.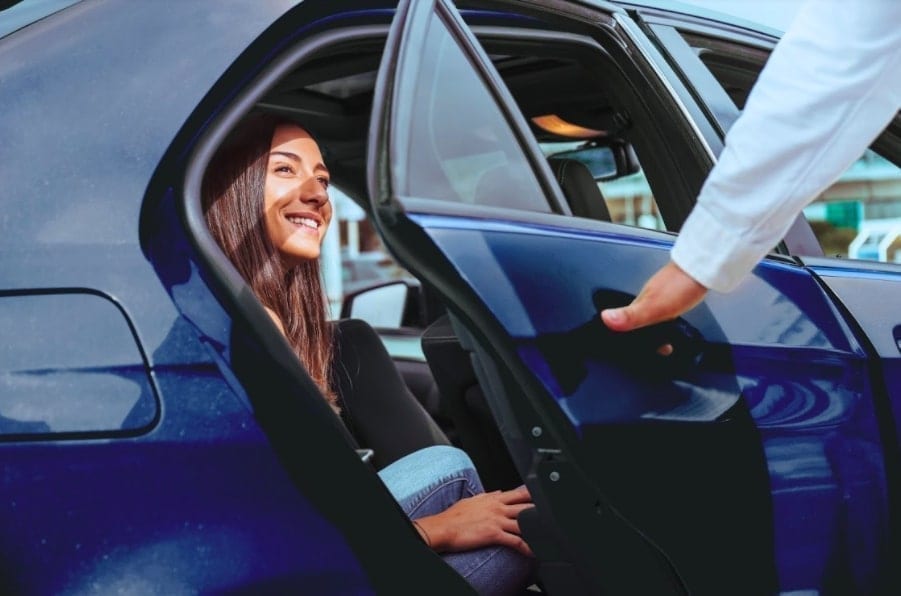 Private Shuttle
After arriving in a new city, tired from your long flight, the last thing you want to do is scramble through the airport, trying to understand where to go and how to get there, all the while carrying your luggage from A to B. Fortunately, there are many private airport shuttles at Miami airport, taking you from Miami International Airport, Downtown Miami, Miami Beach and all of South Florida.

Not only are the cars comfortable, safe and convenient - they offer a quick door-to-door transportation. Private shuttles are available 24/7 at MIA airport and only take around 10 minutes to get you downtown. MIA airport private shuttle transfers operate on a flat rate, and the price varies between $20 USD (€16.50) to $32 USD (€26.50), depending on where you are headed to in Miami and the company you choose to use.
Even though private shuttles work on a flat rate fee, it is always good to confirm the set price with your driver.
It is customary to leave a 20% tip if you have enjoyed your transfer.
If you wish to have the easiest and fastest experience, it is recommended to book your private shuttle in advance.
Airport Shuttle Train
Another transport option available at MIA airport to get to Downtown Miami is by taking the airport shuttle train, the MIA Mover. The MIA Metromover is a free shuttle train that runs 24 hours a day, 7 days a week. It provides free access to all places in Downtown Miami with a total travel time from Miami Airport to the city centre of 30 minutes. The Metromover connects you to the different bus and train lines around the city.
Availability
05:00 - 00:00
The Metromover is available every day of the week, however, if you arrive in the early hours of the morning, you will need to take a private shuttle to Downtown Miami.
The Metromover trains arrive every 90 seconds to 3 minutes depending on the time of day.
During interruptions, a Metromover bus is put into place. Please see the map bellow to find the shuttle bus stop.
Welcome Pickups transfer
Book a trained, English-speaking taxi driver to pick you up at the same price as a regular cab from the line
If you feel more relaxed knowing that somebody is waiting for you, you may as well book a Welcome Pickups transfer. As soon as you arrive at the airport you will be greeted by your driver. He will be waiting for you at the terminal of your arrival with a sign that has your name on it. Your driver will help you out with your luggage and together you will make your way to the vehicle. While he is driving you to your accommodation, the driver can give you some tips and recommendations on what to do during your holidays in Athens. Our drivers are hand-picked and speak fluent English. No need to worry about miscommunication issues that you may face with the local taxi drivers regarding your destination. Relax and enjoy your ride.
Read More
Best drivers
Hand-picked english-speaking drivers
Flight monitoring
Drivers are always on time
Quality support
24/7 email & phone support
Cancel up to 24h before and get a refund
Edit or cancel transfers
Prices
Same price as a regular taxi from the line
PRICES FOR
Sedan Car
4 pax, 4 pieces of luggage
Book a taxi transfer
Reviews
See other transportation options
Frequently asked questions
How much is a private shuttle from Miami International Airport (MIA) to Downtown Miami?
Taking a private shuttle from MIA airport to Downtown Miami, is definitely the most convenient way to travel, with a door-to-door service, available 24/7. The price of a 10 minute shuttle ride to Miami is charged at a flat rate fee and varies between $20 USD and $32 USD, depending on the company you choose and your location within the city.
Are Miami airport shuttles wheelchair accessible?
Wheelchair accessible private shuttles are also available upon request. Moreover, the Metromover is also wheelchair accessible, as it has equipped wheelchair elevators.
How far is MIA airport to Downtown Miami?
Miami International Airport (MIA) is located 11.5 Km away from Downtown LA. By car, the total trip takes around 10 minutes, depending on the traffic conditions.
Save the article for later or share it with friends
What else can you do in Miami
Transfer Options in Miami