The Fastest and Easiest Patras Airport Transfer
Patras is Greece's third-largest city and the financial centre of Peloponnese. Unsurprisingly, as it hosts many students every year, it's a nightlife hot spot. Carrying fifteen centuries of history, it's one of the most dynamic and energetic cities in Greece.
There are plenty of cultural hubs and things to do in Patras. If you go between January 17th and Clean Monday you can also join the biggest festive of Patras, the Carnival. The more organised you are, the better vacation you will have. Everything starts from the moment you arrive at the airport, ready to go to your hotel.  That's why it's such a relief to know you can pre-book your Patras airport transfer and have your driver wait for you when you land.
Welcome Pickups offers just that. Once you arrive at Araxos Airport, you will see your friendly local driver waiting for you, holding a sign with your name on it. Plus, you don't need to worry if your flight has been delayed because our drivers always receive live flight updates, to make sure they're there when you land. Our Araxos airport taxi drivers also speak perfect English, so you won't face any communication issues.
Your driver will help you with your luggage and make sure you feel comfortable; just like that, your ride will begin! On your way to the city centre, your driver will give you a mini-tour and share with you his local knowledge about Patras. Additionally, he will answer any questions and give you directions to the best spots in the city. With all of your transfer needs taken care of, you can sit back, relax and enjoy the ride.
Don't forget, you can also book a taxi or private transfer within the city, hail a taxi from the street, through an app, or get one from the available taxi ranks.
TRAINED DRIVERS
Hand picked & english speaking drivers
LOW PRICES
Same price as a regular Taxi from the line
FLIGHT MONITORING
Drivers are always on time
QUALITY SUPPORT
24/7 Email & Phone support
How much does a taxi cost?
Night time


(00:00 - 05:00)
Patras airport to Patras city centre
Patras airport to Agiou Nikolaou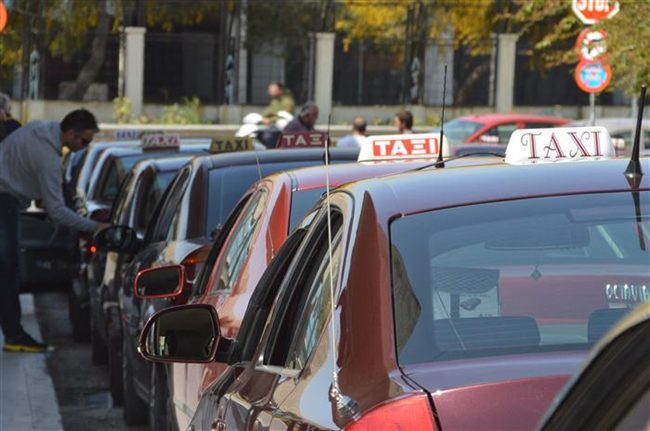 Our Araxos Airport Taxi Fleet
We know that travelling can be a case of different needs. That's why our fleet of Patras airport taxis has been designed to suit all, no matter the size of the group and the number of luggage. Our spacious Sedans cover from a solo traveller to a group of friends or family. There are two sizes to choose from, depending on your needs. A standard car for up to 4 people and a roomy minivan for groups of up to 8 people.
What our customers say about Welcome
Directions for Your Patras Airport Transfer
Araxos airport is a small airport that operates only during the summer for touristic purposes and is located 40km from the city centre. Your journey will take about 40min to your accommodation in the city centre. Once your driver leaves the airport, they'll take Larisos road to reach the area of Movri. A few miles later your driver will turn right and continue straight to E55 until they get to Patras city. In the meantime, you will pass by beautiful villages and stunning natural sceneries. Once they enter the city, they will take the small roads to your hotel.
Why book a Welcome Patras airport transfer?
By choosing Welcome Pickups, you get convenience and assurance. You can pre-book your Araxos airport taxi in under 60 seconds at a low fixed price and pay in advance by card. Also, Welcome guarantees you a safe journey in our sanitised taxis.
But it doesn't stop there; Welcome is a 24/7 door-to-door service that offers free waiting time and a unique ride experience. Relax and get an insightful mini-tour around the city on your way to your destination.
How much does an Araxos airport taxi cost?
Since there is very limited access to other transportation modes, getting a Patras airport taxi will be your best option to get to your destination quickly and comfortably. To be able to know your expenses before travelling is vital for prioritising your needs and getting organised. Yet, this isn't always easy with local taxis, as many of the drivers at Araxos airport charge using a taximeter, instead of a flat rate.
The estimated Patras airport taxi rate for a route to the city centre is about €55 during the day and €66 after midnight, but keep in mind, this may differ according to the number of passengers and the exact destination. If you'd prefer a flat-rate fare, we'd suggest booking your Patras Airport Taxi in advance. This way you will know exactly what to expect.