How to get from Mykonos Airport to Port of Mykonos
There are two main ways of transportation from Mykonos Airport to the Port of Mykonos. The Mykonos airport transfer option is fastest and most convenient travel method since it does not require waiting in queue lines and will head directly to the port of Mykonos. The average travel time under normal traffic conditions is 15 minutes, while the common fare is around 29€. On the other hand, the bus heading to Fabrica station (town centre) will further continue its route to Mykonos port. The price for a regular ticket is 1.60€, while the total trip duration will take around 20 minutes. Welcome Pickups offers meet and greet services and a friendly introduction to Mykonos at the same price as a regular taxi. Click here to see the cost.
BOOK A TAXI WITH FLAT PRICE
Powered by
Prepaid flat price - no hidden fees.

Meet & Greet at the gate.

Cancel up to 24h before and get a refund
I used Welcome Pickups twice. On time and english speaking drivers.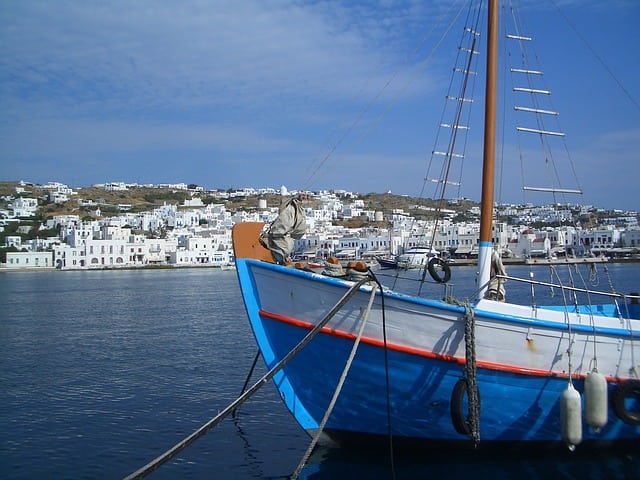 Comparison of the options
OPTION

PRICE

DURATION

AVAILABILITY

Taxi

€29

15min
24/7

Welcome Pickups

€29

15min
24/7
A trusted, professional driver will pick you up at the gate right on time. Excellent reviews, flat price, no hidden fees, flexible cancellation.
Bus

€3.20

20min
10:00–17:00