Reliable and Personalised Seychelles Airport Taxis
Seychelles is a cluster of gorgeous islands found in the crystal clear waters of the Indian Ocean, near East Africa. While it's true that it usually serves as a luxury honeymoon resort, the reality is, it can offer visitors so much more thanks to its breathtaking landscapes, luscious nature, and exciting culture. Most travellers here extend their holidays, as spending only a few days in this tropical paradise is not enough!
Booking a taxi from Seychelles Airport comes with many benefits. Rain or shine, day or night, your Welcome driver will be waiting for you to land, escort you to your vehicle and transport you to your place of residence. During your ride, you can benefit from their knowledge about the island and ask them for nifty tips about the local culture, top sights or any hidden areas that are only known among the locals. No need to worry if you arrive later or earlier than expected, as we monitor all flights to make sure we provide a comfortable and timely airport transfer in Seychelles.
TRAINED DRIVERS
Hand picked & english speaking drivers
LOW PRICES
Same price as a regular Taxi from the line
FLIGHT MONITORING
Drivers are always on time
QUALITY SUPPORT
24/7 Email & Phone support
How much does a taxi cost?
Night time


(00:00 - 05:00)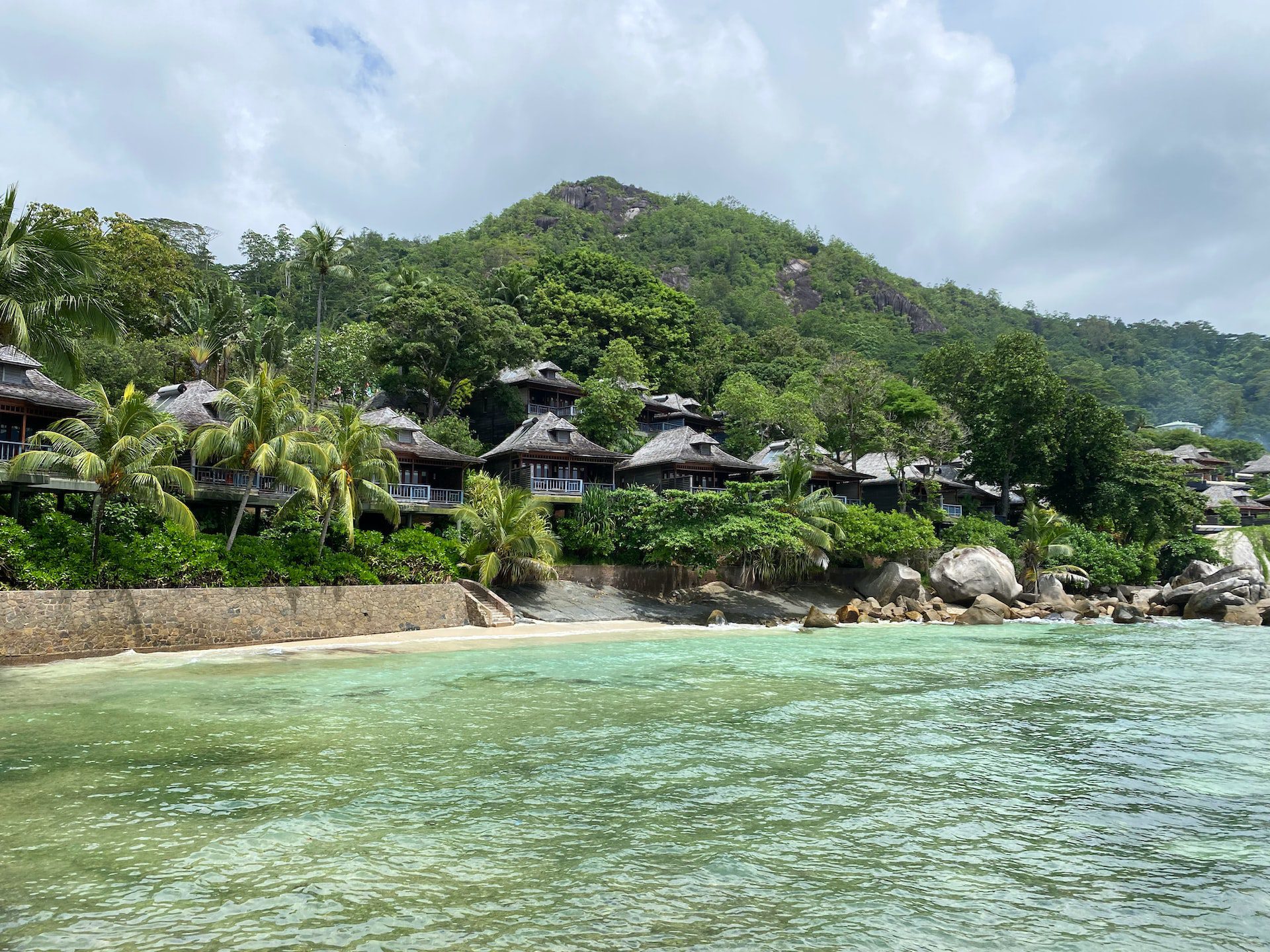 Seychelles Airport Taxi Fleet Operated by Welcome
Whether you aim to enjoy this paradise on earth solo, with your special someone, family or friends, we have your back; Welcome is equipped with a variety of personalised vehicles to take your vacation to new heights. For up to 3 travellers, you can book one of our comfortable Sedans, while our spacious minivans will accommodate larger groups with up to 8 passengers or more pieces of luggage. Please do let us know if you are travelling with a baby or a toddler so we can dispatch a Seychelles airport taxi with a baby/child seat.
What our customers say about Welcome
Directions for your Taxi from Seychelles Airport
Seychelles International Airport is an international airport serving Mahé Island in Seychelles, located close to the country's capital, Victoria. The airport is the primary airport serving the country and is the base of the country's national airline, Air Seychelles.
In light traffic, your Seychelles Airport taxi only needs 6 minutes to reach your accommodation downtown. After escorting you to your vehicle, your Welcome driver will head southeast toward East Coast Road. Then they will turn right to merge into it and will keep in the same direction for 2.3 kilometres until they reach your destination. Please always make sure that the taximeter is on and ask for an approximate fare before entering the taxi.
Why Book a Taxi from Seychelles Airport with Welcome
Seychelles is a really popular destination for couples in love or newlyweds on their honeymoon but, no matter why you're visiting, you will find that it has a magnetic pull that will make you want to come back again and again. Needless to say, if you are here with your loved one, you would not want anything to spoil the mood of your trip. Relying on a pre-booked transfer service is the best idea you can have regarding your transportation to avoid last-minute stress. Welcome is here to save the day with a fantastic fleet of personalised rides and handpicked, well-trained drivers that will make you feel at home from the moment you land at Seychelles Airport until you are ready to end your vacation and return home. Moreover, you can always rely on our 24/7 customer support!
Seychelles Airport Taxi Cost
A Seychelles airport taxi costs around €20 (SCR 300) and a ride to the city lasts up to 20 minutes, depending on your exact destination. This is an average cost based on the official taxis from Seychelles Airport but does not include any surcharges that may apply depending on the provider, or tipping, which is commonly added to the final cost. Also, keep in mind that this price may vary if there is heavy traffic which usually is the case during high season or bank holidays. Since there is no set fare for your transfer, your driver will turn on the taximeter to come up with a final cost for your journey, unless you pre-book and pre-pay your trip with Welcome Pickups for a competitive set-rate fare and no hidden fees!