Unbeatable prices for your Langkawi Airport taxi
Langkawi, an archipelago of islands in Malaysia, is a tropical paradise that beckons travellers with its untouched beaches, crystal-clear waters, and dense rainforests. Whether you seek relaxation on its sandy shores or adventure amidst its natural wonders, Langkawi offers a beautiful escape for an unforgettable holiday, and what better way to start your visit than by taking a Langkawi Airport taxi directly to your desired destination?
Booking your ground transportation with Welcome Pickups secures premium, fully personalised, private Langkawi Airport taxis with friendly, carefully-trained English-speaking drivers. From the moment you arrive, until you reach your Langkawi hotel, our dedicated chauffeurs ensure a seamless experience, attending to every detail along the way. Moreover, our drivers are delighted to share insider recommendations on must-see attractions and activities, further enhancing your Malaysian holiday. You can, of course, expect a warm welcome from one of our handpicked drivers, who will be waiting for you at the Arrivals Hall, holding a sign with your name, right before helping you with your baggage as they guide you to your pre-selected vehicle.
TRAINED DRIVERS
Hand picked & english speaking drivers
LOW PRICES
Same price as a regular Taxi from the line
FLIGHT MONITORING
Drivers are always on time
QUALITY SUPPORT
24/7 Email & Phone support
How much does a taxi cost?
Night time


(00:00 - 05:00)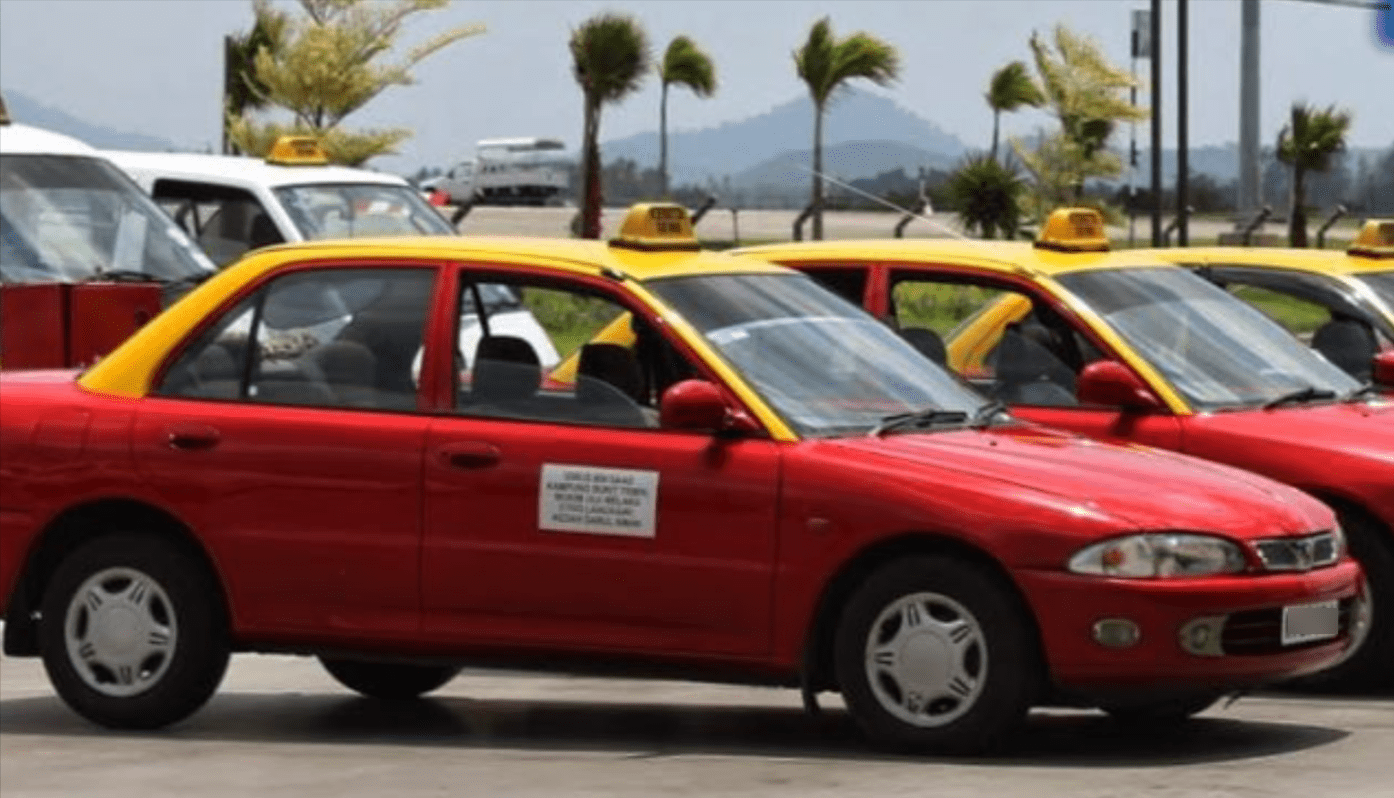 Welcome's Langkawi Airport taxi fleet
Travelling to a new city can be stressful, especially when you need to find your way around the airport or familiarise yourself with the local public transportation system. That is why having an English-speaking driver and private vehicle waiting for you to land at Langkawi Airport, ready to take you and your travel companions safely to your destination, is priceless.
Welcome offers a range of vehicles to cater to your group size. Whether you opt for a roomy minivan for up to 8 people or a sleek sedan for a group of 4 or fewer, our reliable Langkawi Airport taxis ensure a comfortable and convenient journey to your accommodation.
What our customers say about Welcome
Directions for your Langkawi Airport taxi to the city centre
Langkawi International Airport (LGK), located in Padang Matsirat, serves as the main gateway to the beautiful island of Langkawi, bringing in 2.5 million travellers annually. Located around 25 kilometres from the city centre, the journey takes around 20 minutes.
To get downtown, your Langkawi taxi will leave the airport and head southeast on Jalan Lapangan Terbang towards the main road. They will turn left onto Jalan Kuala Muda, leading onto Jalan Padang Matsirat. Your driver will continue on this road until they reach the roundabout, where they will take the second exit onto Jalan Pantai Cenang. This road will lead you directly to the heart of Langkawi, where your driver will follow the local streets until they reach your exact destination.
Fares for your Langkawi Airport taxi
Langkawi Airport taxis operate on a fixed rate, with no price differences during the day, the night or on weekends. As an example, you can expect to pay around €4.70 (MYR 24) for a 20-minute trip from Langkawi International Airport to Kuah Town.
Nevertheless, if you wish to secure a competitive set rate while you get to travel with a local English-speaking driver, you can pre-book your Langkawi Airport taxi with Welcome.
Why book a Langkawi Airport taxi with Welcome Pickups?
Escape the stress of arriving in an unfamiliar city, especially when travelling with children and dealing with lengthy taxi queues at the airport. You can pre-book a reliable Langkawi Airport taxi through Welcome Pickups instead! With our exceptional 24/7 customer service, competitive prices, transparent fees, and friendly English-speaking local drivers – carefully selected and trained by us, you can start your holiday the best way possible.
Your designated Welcome Pickups driver will be waiting at the arrivals gate, holding a personalised name sign when you land. They will assist you and your fellow travellers to your pre-booked vehicle while offering insider recommendations on must-visit places for your Malaysian getaway.
What is more, you can secure your private Langkawi taxi from the airport in less than a minute using our handy mobile app!