Top-rated St. Thomas Airport Taxis
Bringing in over 2 million yearly visitors, Saint Thomas in the Virgin Islands is a true paradise on Earth with its turquoise seas, sandy white beaches and incredible wildlife. So when you're on your way to an unforgettable holiday, you will be landing at Cyril E. King International Airport (STT); the best way to get to your accommodation is by taking a St. Thomas Airport taxi or private transfer.
Pre-booking your St. Thomas airport shuttle with Welcome Pickups is the easiest way to start your Caribbean vacation. Welcome guarantees fully personalised 5-star experiences from the moment you arrive. As soon as you land, your driver will be there to greet you; more specifically, they'll be waiting for you outside the arrivals hall, with a name sign in hand. They will escort you and your travel partners to your pre-selected vehicle whilst taking care of your luggage.
What is more, our drivers are all locals and will be happy to answer any questions you might have and let you in on what to see and do during your sunny holiday.
TRAINED DRIVERS
Hand picked & english speaking drivers
LOW PRICES
Same price as a regular Taxi from the line
FLIGHT MONITORING
Drivers are always on time
QUALITY SUPPORT
24/7 Email & Phone support
How much does a taxi cost?
Night time


(00:00 - 05:00)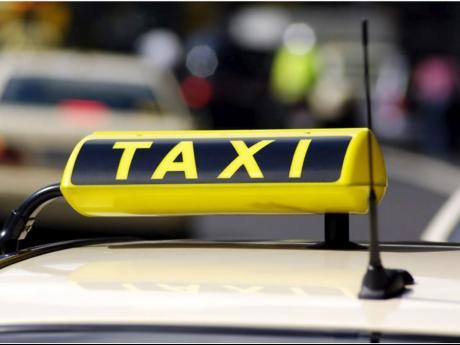 Welcome's St. Thomas Airport Shuttle Fleet
At Welcome Pickups, we understand the importance of keeping your loved ones and personal belongings by your side. For that reason, we provide various-sized vehicles to accommodate everyone. If you are travelling in a smaller group of 4 people or less, we have elegant Sedans to get you to your destination in style. Alternatively, if your group is up to 8 people, we have spacious minivans to comfortably get you to your St. Thomas accommodation.
What our customers say about Welcome
Directions for your St. Thomas Airport Taxi to Charlotte Amalie
Cyril E. King Airport (STT) is an international airport located 4.5 km west of Charlotte Amalie, St. Thomas island's central business district, taking around 8 minutes to reach. St. Thomas is currently the most active airport in the United States Virgin Islands and one of the busiest in the eastern Caribbean.
To get from STT to Charlotte Amalie, your St. Thomas airport shuttle driver will head east on Airport Rd/Rte 302 toward Rte 304 and turn right onto Moravian Hwy/Route 30. Here, they will continue onto Veterans Dr/Rte 30, turn left onto Tolbod Gade and then right onto Norre Gade before reaching Charlotte Amalie and taking the smaller roads to lead you to the door of your accommodation.
St. Thomas Airport Taxi Fares
St. Thomas airport taxis offer flat rates to downtown Charlotte Amalie and all areas around the island. Although, prices vary for the number of people travelling, with an additional night surcharge of $2 (€ 1.85) per person between 00:00 and 06:00.
A flat-rate fare from St. Thomas airport to the area of Charlotte Amalie costs $7 (€6.45) with an additional $6 (€5.50) for over two passengers.
Why Book an Airport Shuttle in St. Thomas with Welcome Pickups?
At Welcome Pickups, we ensure that your comfort and safety are our top priority. That is why we only provide reliable, friendly local drivers, handpicked and trained by us. Welcome isn't just a transfer solution; we offer rides with drivers who care, insider tips and recommendations on what to do during your Caribbean holiday.
So consider pre-booking your St. Thomas Airport shuttle service with Welcome in under 60 seconds at a low fixed price with no hidden fees, and simply, let us take care of the rest!