Reliable Transfers from Corfu Airport
There's just so much beauty to see and so many things to experience on the island of Corfu. So it's no surprise that you'd want to begin exploring as quickly as possible. The quickest and easiest way to get to the town centre of Corfu from the airport is by taking a Corfu airport taxi. 
When you land at Corfu International Airport (CFU) your appointed driver will be there to welcome you. Your driver will be holding a sign with your name on it, waiting for you just outside of the arrivals hall exit doors. Even if your flight schedule changes unexpectedly, our drivers will be instantly updated with the new arrival time, so there's no need to worry about delays. After a warm greeting, your driver will give you a hand with your luggage and guide you to your pre-selected vehicle. 
During your Corfu airport transfer, your driver will provide useful information about places you might want to visit on the island, along with tips to make your stay even more enjoyable. At Welcome Pickups, we hand-pick all of our drivers and ensure that each one speaks fluent English for your convenience. With all your travel needs taken care of, all you need to do is sit back, relax and enjoy the ride. 
You can still book a ride with Welcome Pickups around the island, or hail a Corfu taxi from the street, at a taxi rank or call one of the local radio taxi companies.
TRAINED DRIVERS
Hand picked & english speaking drivers
LOW PRICES
Same price as a regular Taxi from the line
FLIGHT MONITORING
Drivers are always on time
QUALITY SUPPORT
24/7 Email & Phone support
How much does a taxi cost?
Night time


(00:00 - 05:00)
FROM CFU - TO PALAIOKASTRITSA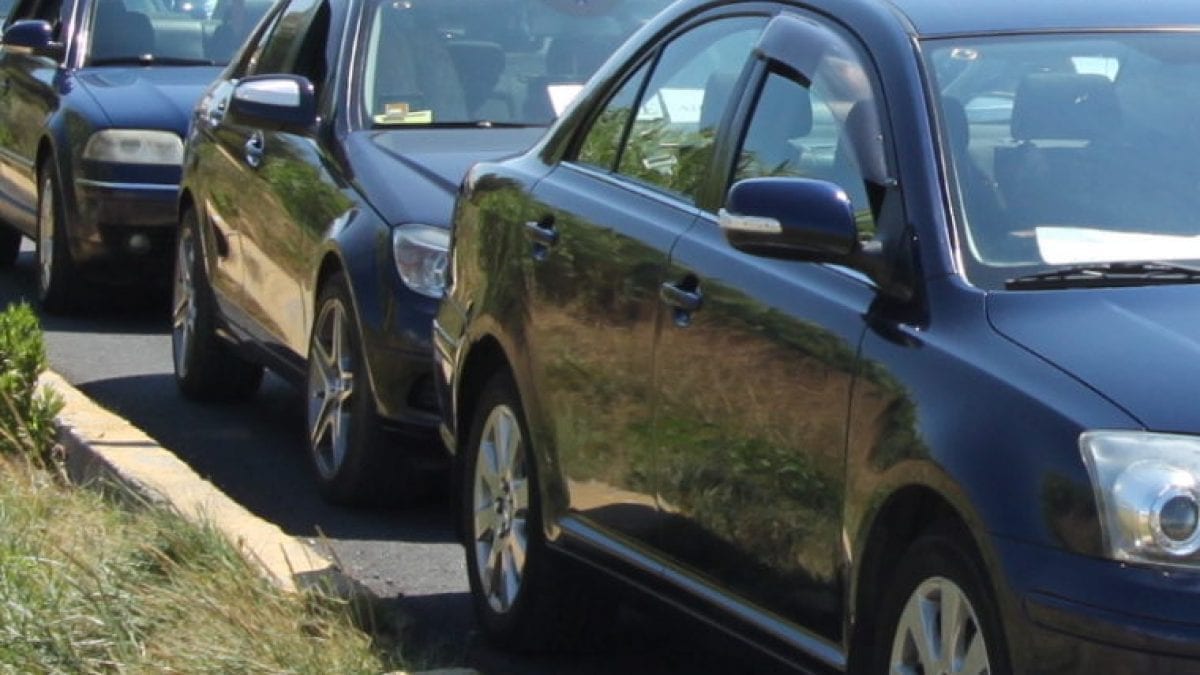 Our Corfu airport taxi fleet
At Welcome Pickups, we offer a large variety of taxi services, along with a diverse fleet of family and XL vehicles at Corfu International Airport (CFU). This means that we can accommodate your group, no matter how many of you are travelling. The most popular choice for a group of 4 people or fewer is one of our stylish sedans. Whereas, our specious minivans are the ideal option for a group of up to eight people.
What our customers say about Welcome
Directions for your transfer from Corfu airport
Corfu International Airport is the only one offering international and domestic flights from the island of Corfu. The main route from Corfu airport to the town centre of Corfu is 3.5 km long and the total journey shouldn't take more than 10 minutes under normal traffic conditions. To begin your transfer from Corfu airport, your driver will turn right to Kosta Georgaki highway after exiting the airport compound. They will then continue along the highway until it merges into Vlachernon and later to Alexander Dessylla. After reaching the coast of the island, your driver will turn left onto Leoforo Dimokratias and head straight along the coastline until they reach the town centre of Corfu. From here, your driver will use the smaller local roads to reach your accommodation. 
Why choose a Corfu airport taxi?
After a long and exhausting flight, most travellers want to check-in to their hotel as soon as possible. Taking a Corfu airport taxi is definitely the quickest and most convenient way to do this. Plus, with a Corfu airport taxi, you prevent having your personal belongings exposed and you can even avoid the busy and complicated bus stations in Corfu. 
Cost of a Corfu airport transfer
Local Corfu airport taxi drivers don't offer a flat-rate fee for the journey into the town centre of Corfu. Instead, you will be charged using a taximeter based on distance. The total fare will depend on the exact location of your hotel but will be around €15 during the day and €20 at night. It's worth noting that the local Corfu airport taxi drivers may also charge you for extras such as excess luggage, number of people and travelling during major holidays. To avoid these hidden costs and secure a flat-rate fee, we suggest booking your Corfu airport transfer in advance with Welcome Pickups. 
The benefits of booking a Welcome Airport Taxi
Booking your Corfu airport taxi transfer is just the start. We also offer a vast array of travel extras and fully personalised in-destination experiences. For example, you can purchase your skip-the-line tickets in advance for the most well-known attractions in Corfu, such as the Sidari, Acharavi, Kavos and Achilleion tours. Then, on the day of your pickup, your tickets will be hand-delivered to you by your driver, so you don't have to waste one precious moment of your vacation waiting in line. At Welcome Pickups, we also offer private experiences in Corfu, such as our fascinating Sightseeing Tours, at very competitive prices. We hand-pick exclusive 5-star providers so that you can pre-book your ideal experiences and tours in Corfu, based on actual customer reviews.