Newark Airport Shuttles and Taxis
Although a great option for budget flights, Newark Airport is one of the farthest airports from Midtown Manhattan. Taking public transport can be tiresome and frustrating, which is why we recommend taking a fast, reliable and private Newark Airport taxi or shuttle service for your transfer. 
As soon as your plane touches down, your Welcome Pickups driver will be patiently waiting for you, just outside the Arrivals hall exit doors. Thanks to our live update system, your driver will always know if your plane is delayed and will adjust their arrival accordingly. After a warm greeting, your driver will help you with your luggage and lead you to your pre-selected car. While you sit back and enjoy your private Newark Airport transfer, your driver will answer your questions about the city and share some must-see spots in Manhattan. Let us take care of all your transfer needs so you can get your vacation in New York off to the best start.
Don't forget, you can also book a Welcome Pickups taxi for trips within the city instead of hailing a New York taxi from the street or through an app like Uber, to ensure 5-star service every time!
TRAINED DRIVERS
Hand picked & english speaking drivers
LOW PRICES
Same price as a regular Taxi from the line
FLIGHT MONITORING
Drivers are always on time
QUALITY SUPPORT
24/7 Email & Phone support
How much does a taxi cost?
Night time


(00:00 - 05:00)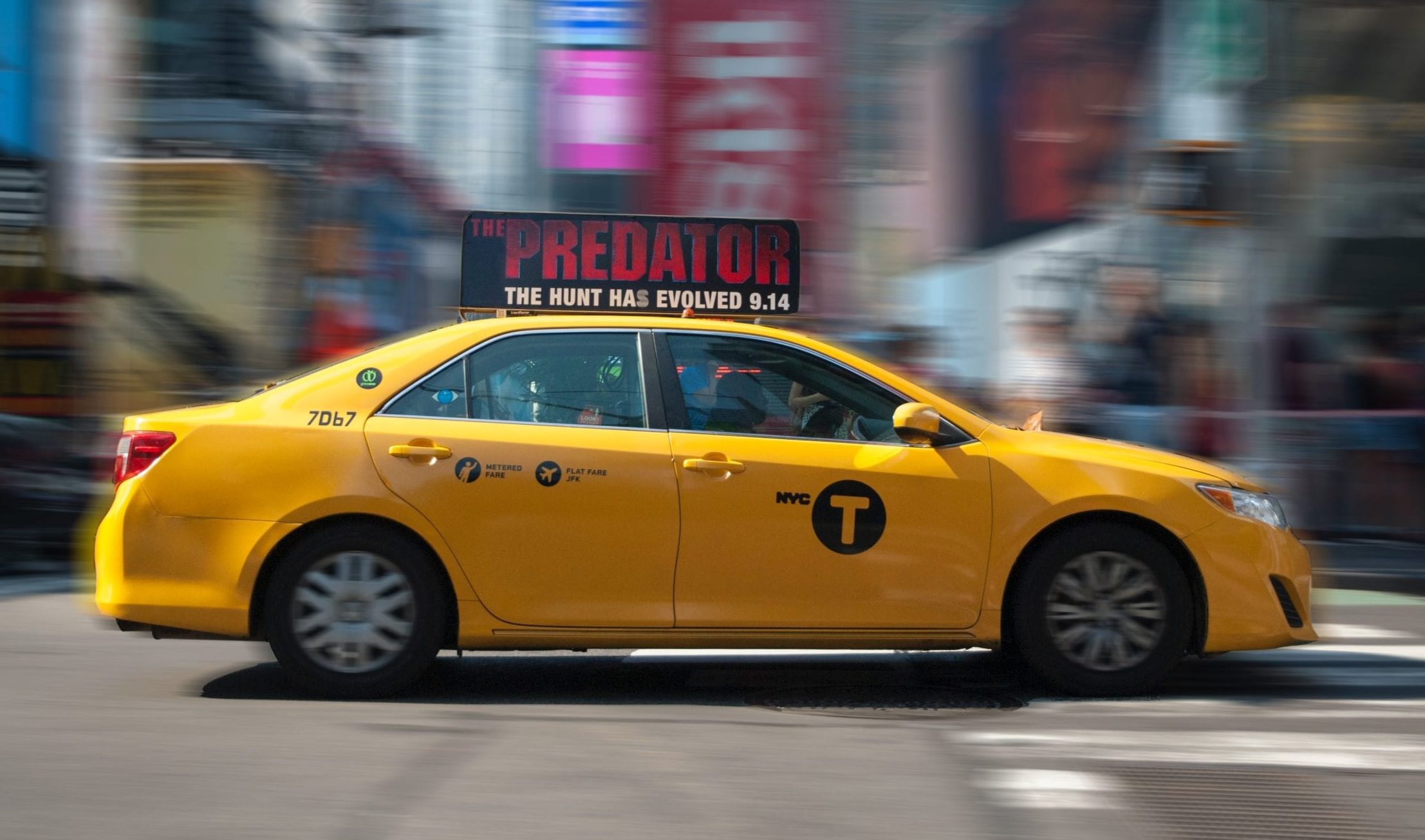 Our Newark Airport private shuttle fleet
At Welcome Pickups, we know that travelling with a group can be difficult to organise. That's why our Newark Airport shuttle service offers different vehicle sizes to accommodate any group. If you're travelling solo, as a pair or in a group of up to three, we can transport you in one of our stylish sedans. On the other hand, if your group is up to five people, you'll love our SUVs. Our vehicles are comfortable and air-conditioned and they come with knowledgeable, English-speaking drivers ready to answer all of your questions, give you local tips and provide you with extra travel services.
What our customers say about Welcome
Directions for your Newark Airport transfer
Newark Liberty International Airport, more simply known as Newark Airport, is a small international airport located in New Jersey also serving the city of New York. Your Newark Airport shuttle will take around 40 minutes to reach Manhattan, depending on traffic. In order to avoid New York's famous congestion, travel between 10:00 and 15:00 and after 20:00 on weekdays, and travel before 12:00 and after 20:00 on weekends or holidays.
Your driver will exit the EWR Airport compound and take the I-78 Express E by merging right. They will then take the exit to Interstate 95 N, passing Laurel Hill Park before taking the right exit towards the Lincoln Tunnel, which will lead you right past Madison Square Garden and Times Square and straight into the heart of Manhattan. From here, your driver will use the local roads to reach your hotel.
Cost of your Newark Airport transfer
Unfortunately, the local Newark Airport taxi drivers don't offer a set-rate fee for the journey into Manhattan, unlike JFK Airport shuttles. Instead, the driver will charge you using a taximeter based on distance travelled and time of day. The average cost for this journey is $100 (€93), but additional fees for luggage, traffic and tolls will be added to the final fare. If you decide to hop in a local taxi from Newark, double-check that the on-screen rate message inside the vehicle reads "Rate #3 – Newark Airport."
For an all-inclusive price with no extra charges, pre-book your private Newark Airport transfer with Welcome Pickups.
The benefits of booking a Welcome private shuttle
At Welcome Pickups, your comfort is our priority. That's why we offer our customers a meet and greet, unbeatable prices, personalised rides and 24/7 customer service, all with the added bonus of fun travel extras, knowledgeable local drivers and guaranteed on-time pickups. Make the most of your time in and around New York with a reliable, private Newark Airport shuttle.
Newark Airport travel tips
Tipping for good service is expected in New York, 15%-20% of the bill is acceptable.
There is an additional surcharge of $5 (€4.60) for rides during weekday rush hour, mornings (06:00-09:00) and afternoons (16:00-19:00) and on weekends (12:00-20:00).
The local taxi commission automatically adds a $5.95 (€5.50) surcharge to all credit card transactions.
There is an additional charge for luggage over 24 inches.