Reliable Airport Taxis in La Paz, Bolivia
Sitting at an elevation of over 4,000 metres, El Alto International Airport is the highest international airport in the world; when landing at such a high altitude, travellers often get dizzy. So for your La Paz airport transfer, the use of public transportation can often become a nightmare… Buses fill up quickly with all the locals so, whether or not you're carrying large luggage items, finding a seat is not always easy. Nonetheless, your airport transfer does not have to be a hassle!
Booking a private airport taxi in La Paz, Bolivia to take you directly to your hotel in the city centre is your best chance to avoid the often frustratingly slow and uncomfortable local public transport network. Your English-speaking driver will be waiting for you with a sign displaying your name, and they will be kept up-to-date on your flight's arrival time to ensure a smooth pickup. Your driver will assist you with your luggage and take you to your pre-selected vehicle, as you prepare to discover the wonderful capital of Bolivia. With its famous Witches' Market, historical museums and coloured stores, there is an abundance of activities you can do while visiting "Nuestra Señora de La Paz" (Our Lady of Peace).
During your La Paz airport transfer, your driver can answer any questions you may have and provide local insights and tips to help you make the most of your time in the city. With Welcome Pickups taking care of your transportation needs, all that's left for you to do is sit back, relax, and enjoy the stunning scenery on your way to your hotel.
TRAINED DRIVERS
Hand picked & english speaking drivers
LOW PRICES
Same price as a regular Taxi from the line
FLIGHT MONITORING
Drivers are always on time
QUALITY SUPPORT
24/7 Email & Phone support
How much does a taxi cost?
Night time


(00:00 - 05:00)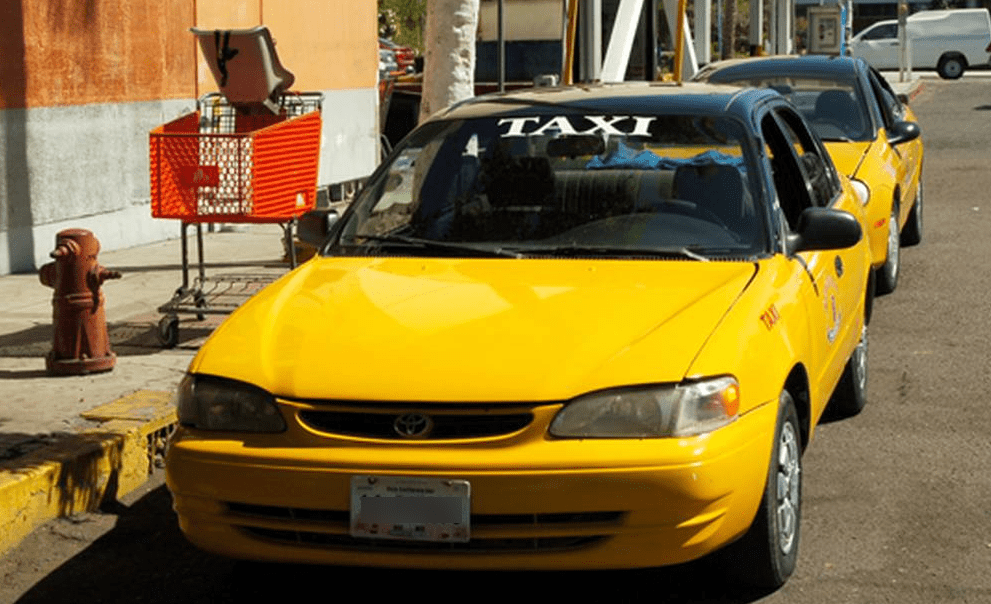 Welcome's La Paz Airport Transfer Fleet
At Welcome Pickups, we recognise the significance of enjoying those initial moments of your vacation with your loved ones. To facilitate your La Paz airport transfer, we provide a varied fleet of vehicles to accommodate groups of different sizes. For standard groups of up to 4 individuals, we provide stylish sedans. Alternatively, if your group is a little larger (up to 8 people), we offer spacious minivans that ensure everyone's comfort during the trip.
What our customers say about Welcome
Directions for your Airport Taxi in La Paz, Bolivia
With several airlines operating flights to various destinations across South America, El Alto International Airport (LPB) serves as a crucial gateway to the region. The quickest route for your La Paz airport transfer to the city centre is around 13 km long and shouldn't take more than 40 minutes under normal traffic conditions.
To get to La Paz from El Alto International Airport, your driver will start heading east by taking Vía de Ingreso Aeropuerto El Alto and Vía de Salida Aeropuerto El Alto to Av 6 de Marzo/Route 1, then continue on Av 6 de Marzo/Route 1 and drive along Av. Naciones Unidas until they reach La Paz. To get to Av. Perú, they'll take Av. Alcides Arguedas and Av. Apumalla. They'll then, turn on C. Pucarani and Av Ismael Montes to Ingreso Calle Potosí. They'll continue on Ingreso Calle Potosí until they reach Av. Saavedra, follow Av. Saavedra and Av. Héroes del Pacífico to C. San Salvador, and then take C. Paraguay to your final destination.
Prices for an Airport Taxi in La Paz, Bolivia
Airport taxis in La Paz, Bolivia, do not always offer set-rate fees or use taximeters. Instead, drivers may decide on the fee based on your pickup or drop-off location. To avoid surprises, it is important to agree on a price before beginning your journey. The typical cost for a La Paz airport transfer to the city centre is around €22 (BOB 160), regardless of the time of day. The ride usually takes around 40 minutes. However, the final price is usually at the driver's discretion, while additional costs, such as the number of passengers, late-night travel, and drop-offs at luxury hotels, may apply. For the peace of mind a set-rate fee offers, we recommend booking your taxi in advance. That way, you get an on-time pickup guarantee, a personalised door-to-door ride and assurance of the absence of hidden fees.
Booking your La Paz Airport Transfer in Advance
Booking your airport taxi in La Paz, Bolivia has never been easier or more convenient than with Welcome Pickups. We are committed to providing you with a smooth and comfortable airport transfer experience, which is why we offer a range of services to make your journey as stress-free as possible. Our top-rated ground transportation services include 24/7 customer support, exciting travel extras, personalised transfers, and unbeatable prices. Let us take care of your La Paz airport transfer, so you can relax and enjoy both the ride and your first moments in this incredible city!
If you need to arrange a trip and do not have the energy or time to navigate through public transport, having a pre-booked airport taxi from La Paz, Bolivia waiting for you at a specific location and a fixed fare is always more convenient. This way, you will be sure to secure a safe ride with a handpicked, highly trained, local driver.