Travel safely with Welcome Pickups
Net Safety Score
We've introduced a metric indicating how safe travellers feel when using our services during the COVID-19 pandemic. After every ride, we ask each traveller to leave a review.
20 minute gap between transfers

Following each ride, our drivers have at least 20 minutes to thoroughly clean the surfaces of the car and ventilate the cabin.

Regular Car Sanitisation

Our drivers thoroughly sanitise and disinfect cars according to Welcome Safety Protocol

Contactless ride

When you book, you can request to have zero contact with the driver during the transfer with just one click. In this case, the driver won't help you with your luggage or shake hands.

Sanitiser in every car

We provide hand sanitisers and hand wipes for all our travellers. Our drivers have their own sanitiser, which they use before and after every ride
Top-Rated Hobart Airport Shuttle Service
After a long flight, there's no better feeling than hopping into a private vehicle and making your way comfortably into the city centre or to your hotel. When you are travelling with your family and you are looking for a fast and comfortable airport transfer option, your best choice is to secure a reliable Hobart airport shuttle in advance.
Hobart is a city of ever-changing moods: from the bustling Sunday markets of Salamanca Place to the rugged beauty of Mount Wellington beyond the city. No matter what hour of day or night it is, there's always something going on in Hobart, with numerous festivals and exhibitions, concerts and comedy shows. When landing in Tasmania's capital, catching a taxi from Hobart airport is a great option to discover what the city has to offer.
When choosing Welcome Pickups to travel, you can expect a top-notch service with fully personalised travel experiences, and guaranteed on-time pickups. Our Hobart airport shuttle fleet is varied and we work only with handpicked, trusted local drivers who will pick you up with a name-sign from the Arrivals Halls and know the city well enough to advise you on the best places to visit during your stay. All you need to do is sit back, relax and enjoy the ride!
TRAINED DRIVERS
Hand picked & english speaking drivers
LOW PRICES
Same price as a regular Taxi from the line
FLIGHT MONITORING
Drivers are always on time
QUALITY SUPPORT
24/7 Email & Phone support
How much does a taxi cost?
Night time


(00:00 - 05:00)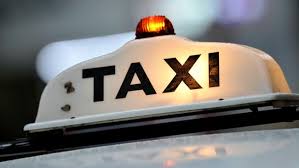 Welcome's Hobart Airport Shuttle Fleet
At Welcome, we understand that finding your way around a new city can be stressful, especially when travelling with children and/or heavy luggage. Our trusted fleet of taxis from Hobart airport can accommodate you and your loved ones with different-sized vehicles, depending on your needs. If you are in a group of 4 people or fewer, one of our stylish Sedans will do the trick. Alternatively, if you are travelling in a group of up to 8 people, we have roomy minivans allowing you to travel around town safely and efficiently.
What our customers say about Welcome
Directions for your Taxi from Hobart Airport to Downtown
Hobart Airport (HBA) is an international airport serving the beautiful city and surrounding areas. Located in Cambridge, 17 km northeast of Hobart, it is the major and fastest-growing passenger airport in Tasmania. If you're taking a taxi or Hobart airport shuttle it will take you around 20 minutes to reach the city centre.
More specifically, to get downtown, your driver will head southwest on Holyman Ave toward Grueber Ave. At the first roundabout, they will take the 1st exit and stay on Holyman Ave. On the second roundabout, the driver will take the 2nd exit and merge onto the Tasman Highway (A3), to finally cross the Tasman Bridge over the Derwent River until they reach Hobart and take the small roads to get to the door of your accommodation.
Why Book a Hobart Airport Shuttle with Welcome Pickups?
With Welcome Pickups, booking your taxi at Hobart airport is easy and convenient. Our goal is to ensure that your airport transfer is as smooth and comfortable as possible. That's why we offer guaranteed on-time pick-ups, 24/7 customer service, exciting travel extras, personalised door-to-door transfers and unbeatable prices. Let us alleviate the stress of your Hobart airport shuttle service, so you can relax and enjoy both the ride and your first moments in this incredible city.
Fares for your Taxi from Hobart Airport
All taxis from Hobart airport calculate their fares using a taximeter based on the time and distance travelled. Although this may vary unless booked in avdance, you can expect to pay around €26,00 (AUD 40.00) for your 20-minute trip.
Please note, the fixed start fee is €2,35 (AUD 3.60) for trips from Hobart Airport, whilst a night fare is applied between 10:00 pm and 06:00 am on weekends and public holidays.