Premium Hohhot Airport Taxi Transfers
Hohhot, the provincial capital of Inner Mongolia, China, takes its name from the Mongolian word "Green City". In the 16th century, the Mongols founded a city here, which became the centre of Tibetan Buddhism. Bringing together a mix of traditional, contemporary and unique elements, Hohhot is home to 1,500 Buddha statues and 99 natural lakes.
When booking with Welcome you get a guarantee for a memorable experience. As soon as your plane touches down at Hohhot Baita International Airport, one of our trusted Hohhot Airport taxi drivers will be waiting for you right as you exit Baggage Claim, ready to take you to your holiday home. What better way to get rid of your travel jitters than having your pre-selected Welcome driver get you door-to-door from the airport to your accommodation?
What's more? No need to worry if your flight is delayed or arrives earlier than expected. Thanks to our live monitoring system, your allocated local driver will be there for you at the right time, waiting for you to arrive, holding a sign with your name. They will warmly greet you, lend a hand with your luggage and once you're settled in your pre-booked vehicle, transport you where you want to go in the luxury of your private air-conditioned vehicle.
TRAINED DRIVERS
Hand picked & english speaking drivers
LOW PRICES
Same price as a regular Taxi from the line
FLIGHT MONITORING
Drivers are always on time
QUALITY SUPPORT
24/7 Email & Phone support
How much does a taxi cost?
Night time


(00:00 - 05:00)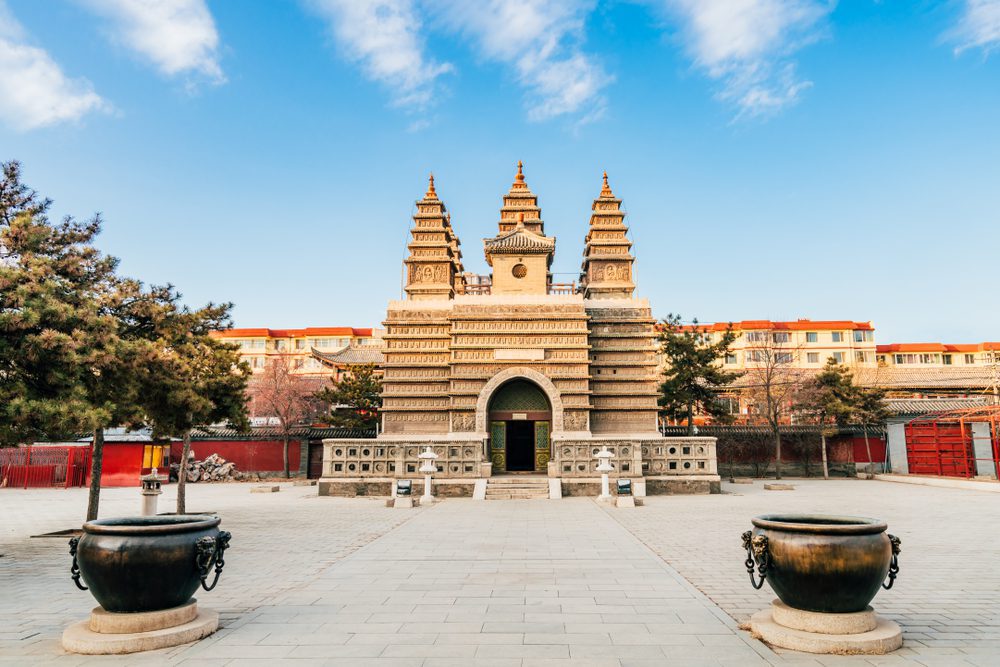 Welcome's Hohhot Airport Taxi Fleet
We own a large fleet of vehicles, all perfect for your Hohhot airport transfer. Depending on your taste and needs, we either provide small Sedans, ideal for up to 4 people, or more spacious minivans that can accommodate bigger travel groups (up to 8 guests) or more items of luggage. Just let us know of your requirements in advance and we'll make sure the appropriate vehicle arrives to transport you and your loved ones safely and comfortably. Also, don't forget to inform us if you are travelling with children, so we can provide you with a Hohhot airport taxi that has a baby/child seat for any young travellers.
What our customers say about Welcome
Directions for your Hohhot Airport Transfer
Hohhot Baita Airport is an international airport serving the city of Hohhot, the capital of Inner Mongolia, China. It is the biggest airport in Inner Mongolia and is located 14.3 km (8.9 miles) east of downtown Hohhot. Its name Baita, meaning White Pagoda, derives from Wanbu Huayanjing Pagoda, one of the most historic sights in Hohhot, about 5.6 km (3.5 miles) southeast of the airport. In 2013 alone, it served 6,150,282 passengers!
In order to reach your accommodation downtown, your Hohhot Airport taxi driver will first head east to Konggang Boulevard (空港大道 ). Shortly after, it will turn right onto 空港大道 (signs for Airport Expy/机场高速/Ji Chang Gao Su/G110/110 Guo Dao/Konggang Blvd/Kong Gang Da Dao). After that, your driver will make a left turn at Qihang Road (启航路) and continue down to Capital Airport Expressway (首都机场高速公路). Finally, the taxi will turn right onto Tengfei Road (腾飞北路), thus completing your ride to Hohhot city centre.
Why Book a Hohhot Airport Taxi with Welcome
Finding your way in an uncharted territory such as China with all its language barriers and unfamiliar traditions and currency can be daunting, to say the least, especially if you have never been to Asia before. At Welcome, we love making you feel at home in unfamiliar cities and countries and knowing that you are safe and comfortable in your private vehicle. We offer personalised Hohhot airport transfers, depending on your group's size and needs. Moreover, we have intensively trained our drivers to always provide not only safe transfers but a mini-tour of the city on the way to your destination, allowing you to immerse yourself in the culture and Chinese lifestyle and providing insider tips to help you have a memorable time.
Hohhot Airport Taxi Prices
You can expect to be charged a minimum of €5 (JPY 38) for a ride to the city centre in a standard taxi from Hohhot airport taxi rank. Kindly keep in mind that most taxis in China do not offer pre-set fares, but rather calculate the final price of your ride based on a taximeter. That means that you can expect different tariffs depending on traffic conditions, the time of day and any additional surcharges such as luggage and extra passengers, depending on which local taxi company you order a taxi from. Now if what you are looking for is fixed rates with no hidden fees, then consider pre-booking your Hohhot airport transfer with Welcome. With more than 1,000,000 happy riders every year, we guarantee competitive prices and English-speaking drivers for an unforgettable, personalised experience.