Top-Rated St. Lucia Airport Shuttle & Taxi Services
If you're planning a trip to St. Lucia, then you're in for a treat! This stunning Caribbean island offers a wealth of natural beauty, from the lush rainforests and volcanic peaks to the golden sandy beaches and crystal-clear waters. However, before you can start enjoying all that the "Helen of the West Indies" has to offer, you'll need to arrange your airport transfer to the St. Lucia city centre.
One of the most convenient options is to pre-book a St. Lucia airport shuttle. This will ensure that you have a reliable and comfortable means of transport from the airport to your accommodation. With a guaranteed on-time pickup regardless of flight changes and a door-to-door drop-off no matter the time you're travelling, Welcome Pickups has got you covered.
You can trust that one of Welcome Pickups' trusted local English-speaking drivers will meet you as soon as you exit the baggage claim area of the airport holding a sign with your name to avoid any confusion! You can be sure of a smooth and hassle-free journey from that point on, so, sit back, relax and enjoy the scenic views as you make your way to your accommodation or other points of interest!
TRAINED DRIVERS
Hand picked & english speaking drivers
LOW PRICES
Same price as a regular Taxi from the line
FLIGHT MONITORING
Drivers are always on time
QUALITY SUPPORT
24/7 Email & Phone support
How much does a taxi cost?
Night time


(00:00 - 05:00)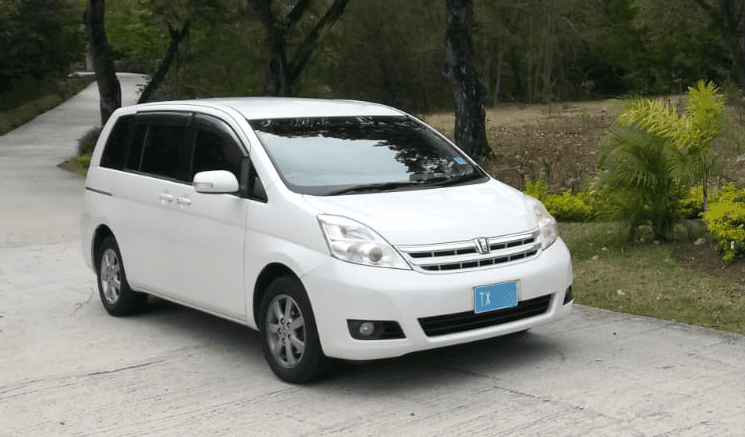 Welcome's St. Lucia Airport Shuttle Fleet
At Welcome, we understand that travelling can be stressful. That's why we offer a reliable fleet of St. Lucia Airport taxis to provide a seamless and stress-free travel experience during your first moments in that exciting destination.
Whether you're travelling solo, with a partner, your family or a group of friends or colleagues, we have different-sized vehicles to accommodate your needs; from stylish sedans for up to four passengers to spacious minivans for up to eight passengers with luggage, you can have it all. Our St. Lucia airport shuttle service provides a comfortable and efficient way to get to your hotel or apartment. With our trusted local drivers, you can be sure of a safe and comfortable ride, leaving you free to enjoy the stunning scenery and attractions of St. Lucia. So why not book your St. Lucia airport transfer with Welcome today and start your trip off on the right foot?
What our customers say about Welcome
Directions for your St. Lucia Airport Taxi to Downtown
Hewanorra International Airport is a vital entry point to St. Lucia, connecting the island to several destinations across the globe. If you hire a St. Lucia airport shuttle
or St. Lucia airport taxi to the Castries central area, the quickest route is approximately 52 km long and should take around 1 hour and 5 minutes under normal traffic conditions.
For your airport transfer in St. Lucia, your driver will need to take the Micoud Highway and drive north for around 52 minutes, covering a distance of 46.7 km. Once you reach Castries, he should take St. Louis Street and continue onto Jeremie Street. Then, turn right onto Peynier Street and continue on Derek Walcott Square until reaching John Compton Highway. After that, he'll turn left onto the Millennium Highway and follow the road for around 5 km until reaching the Castries-Gros Islet Highway. The driver will then continue on this road for about 2 km until you reach Castries city centre.
Why Book a St. Lucia Airport Shuttle with Welcome Pickups?
With Welcome Pickups, booking your St. Lucia Airport taxi is easy and convenient. Our goal is to ensure that your airport transfer in St. Lucia is as smooth and comfortable as possible. That's why we offer guaranteed on-time pick-ups, 24/7 customer service, exciting travel extras, personalised door-to-door transfers and unbeatable prices. Let us alleviate the stress of your St. Lucia airport shuttle service, so you can relax and enjoy your trip from the get-go!
Fares for your Airport Transfer in St. Lucia
St. Lucia airport taxis usually offer fixed rates for popular destinations or tours around the island. The average fare for a St. Lucia Airport transfer from Hewanorra International Airport to Castries is around €75 (XCD 216). Bear in mind that the price may vary depending on the taxi company you pick.
It is recommended to confirm the fare with the taxi driver before the journey begins to avoid any confusion or disputes. Additionally, it is advisable to carry small denominations of cash as some taxis may not accept credit cards, foreign currency or large bills.
To avoid any surcharge surprises or hidden fees, you can always consider pre-booking a private transfer online with one of Welcome's trusted local drivers at a fixed price!