Durban taxi
Durban is one of the most important cities on the east coast of South Africa. Its diverse community made up of African, Colonial and Indian cultures offers an authentic experience steeped in history and exquisite dining. Its beautiful coastline made up of a 6 km beachfront known as the 'Golden Mile', attracts surfers, and beach lovers and is one of the top places to visit. 
Durban is quite large and its many attractions are scattered throughout the city.  Taxis are a great way to get about at your pace and also reach those further away destinations, such as the nearby national parks and the luxurious beaches at the edge of the city. Keep in mind that it is important to use registered taxis for your safety; unlicensed taxis do operate in and around Durban.
TRAINED DRIVERS
Hand picked & english speaking drivers
LOW PRICES
Same price as a regular Taxi from the line
FLIGHT MONITORING
Drivers are always on time
QUALITY SUPPORT
24/7 Email & Phone support
How much does a taxi cost?
Night time


(00:00 - 05:00)
Durban city centre to the Botanical Gardens
Durban city centre to Phezulu Safari Park
Durban city centre to Ushaka Marine World
Durban city centre to Phansi Museum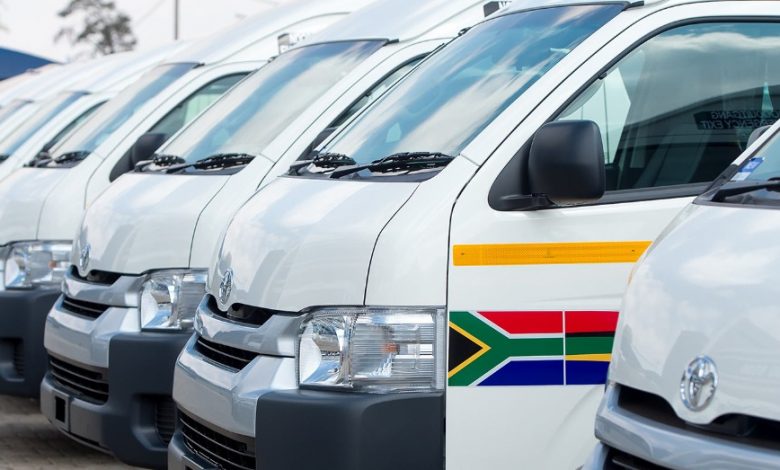 Durban taxi prices
The cost of a taxi in Durban is reasonable. Both fixed rate and calibrated taximeter fares are available, with metered fares being calculated using an initial base fee, a per km cost and a waiting (per hour) cost. The current taxi rates are as follows:
Initial base fee: €1.20 (ZAR 25) 
Per km cost: €0.50 (ZAR 10) 
Waiting time – charge per hour: from €5.90 (ZAR 120)
It is worth asking for a fixed rate quote even if the taxi has a taximeter, as it may be more affordable. Booking your transfer well in advance is another way to acquire a more affordable ride. Some taxi companies apply an extra evening and night charge for transfers conducted between 17:30 to 6:30. Expect the cost of the evening/night rate to be an additional €1.45-2.45 (ZAR 30-50) per transfer.
What our customers say about Welcome
How to get a taxi in Durban
Taxis services in Durban are abundant but in most cases, you'll have to arrange for a pickup either by calling for one on the spot or by having your pickup pre-arranged. Finding available taxis that you can hail on the street isn't very common. The easiest way to get a Durban taxi is to request your ride through your hotel directly or to ask reception for recommendations on a company that you use at your convenience. Taxi ranks are another way of finding a local taxi and those are dotted around the city – including the Durban station taxi rank next to the main bus station downtown. To avoid surprises, it is recommended to only use licensed taxi companies, as rogue unlicensed drivers are known to operate in Durban.
Below are the details of some of the most commonly used and well-known companies you can call for a taxi in Durban:
City Cabs: +27 (0) 31 577 2911
Hassan Taxis: +27 (0) 31 564 0734
Eagle Radio Taxi: +27 (0) 31 337 2442
Rikki Cabs: +27 (0) 31 539 6844
Booking your Durban taxi in advance
Pre-booking your taxi service in Durban makes a lot of sense. King Shaka Airport is a busy airport and with limited public transport options, there is a considerable demand for taxis; the situation is similar in downtown Durban. By booking in advance you avoid having to find a taxi on the street or waiting in a taxi rank queue. When you book with a credible company like Welcome Pickups, you secure a driver who will meet you at your pre-selected pickup point and take you directly to the door of your accommodation as swiftly and conveniently as possible. Booking is easy and quick and payment is completed during the booking process so that you don't have to worry about what the meter will add up to or about negotiating a set price with the driver.
Durban taxi tips
Only use registered taxis and legitimate taxi companies. Look for the vehicle and driver's licenses that should be easily located in the vehicle.
Ask to be quoted a fixed-rate fare to your destination, as all taxis offer them and may be a little more affordable, especially during peak hours.
If you are taking a taxi between 17:30 and 6:30 ask if you will be charged the night fare surcharge as it isn't always enforced.
Try booking your transfer in advance, firstly to guarantee availability and secondly, as the fare may be a little more affordable.
Wheelchair-accessible taxis in Durban
Many companies offering taxi services in Durban have wheelchair-accessible vehicles. These vehicles must be requested in advance to guarantee availability on your day of travel. One of the most common taxi companies that offer wheelchair-accessible vehicles is Rikki Cabs which can be contacted at +27 (0) 31 539 6844.
Durban taxi safety and complaints
Taking a taxi in Durban is a safe option compared to using public transport. Just make sure that the taxi and driver are officially licensed through a legitimate taxi company, as rogue and unlicensed drivers do operate in the city. Many taxis in Durban have recently been installed with safety cameras for added security.
If you'd like to make a complaint after a negative experience, contact the taxi company you used directly providing details of the vehicle and driver registration, as well as a description of the incident. Serious incidents should be reported directly to the police.