Granada Taxi
Taxis in Granada are white with a diagonal stripe across the front doors. You will see them driving around the streets or waiting at taxi ranks. Taking a Granada taxi is the easiest and most comfortable way to get around the city and they are available 24/7. There are two different types of taxi in Granada; urban and intercity. Urban taxis operate in the city centre and intercity taxis operate in the villages. Both types of taxi use a taximeter to calculate their fare. 
TRAINED DRIVERS
Hand picked & english speaking drivers
LOW PRICES
Same price as a regular Taxi from the line
FLIGHT MONITORING
Drivers are always on time
QUALITY SUPPORT
24/7 Email & Phone support
How much does a taxi cost?
Night time


(00:00 - 05:00)
GRANADA CENTRE TO SACROMONTE CAVES
GRANADA CENTRE TO THE ALHAMBRA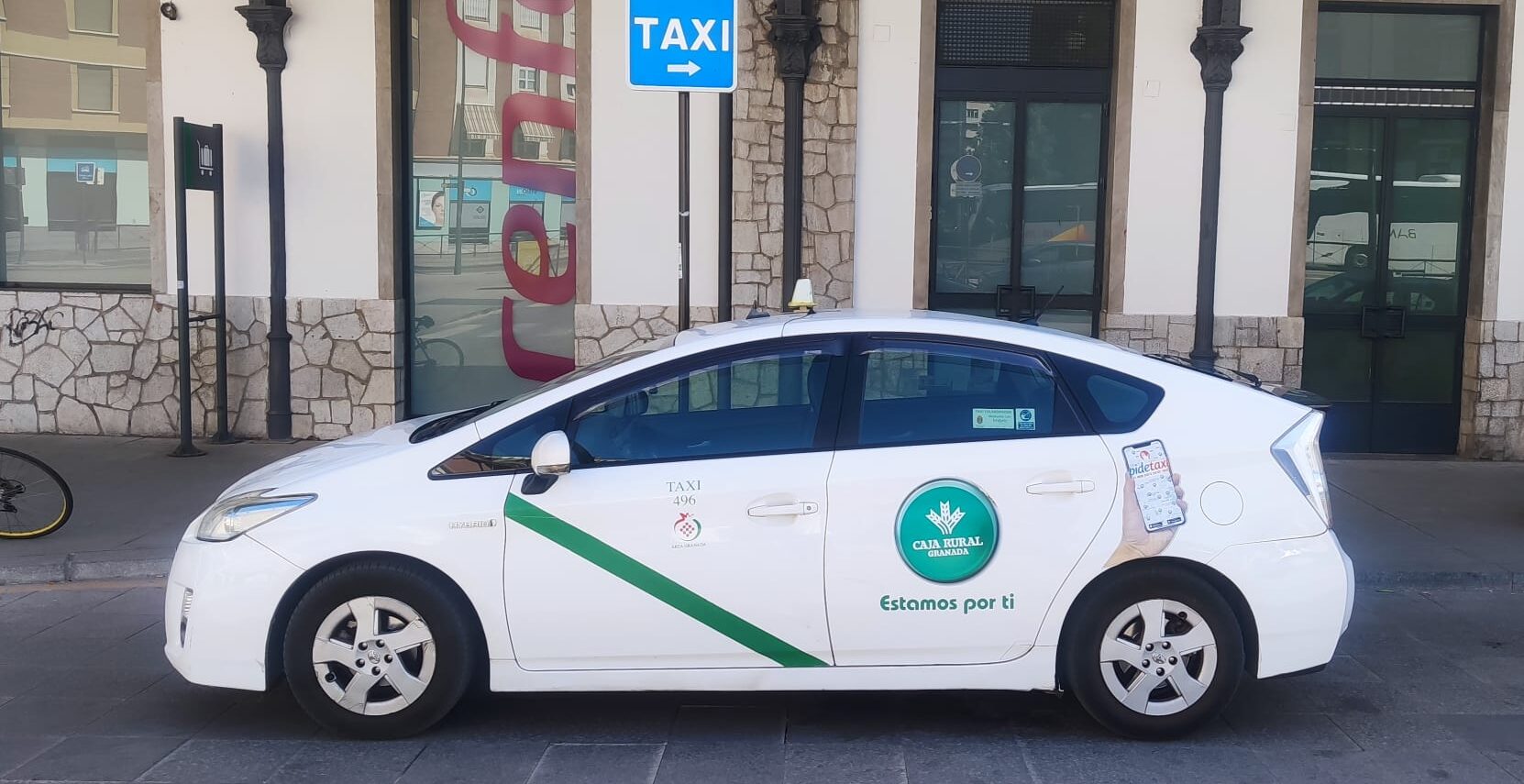 Granada taxi prices
Granada taxi prices are set by the City Council and regulated by the Taxi Federation. All taxis in Granada must use a taximeter to calculate your fee based on the distance travelled. For example, a taxi from Granada Airport to the city centre will cost you approximately €35 depending on when you're travelling and traffic levels. There are three different tariffs used:
Tariff 1 (from 07:00 to 21:00 during the week):
Minimum fare – €4.04
Base fare – €1.52
Price per km – €0.82
Tariff 2 (from 21:00 to 07:00 and holidays):
Minimum fare – €5.02
Base fare – €1.92
Price per km – €1.04
Tariff 3 (weekends from 01:00 to 06:00):
Minimum fare – €6.30
Base fare – €2.39
Price per km – €1.29
*You may also face extra charges for things like each piece of luggage over 60cm (€0.51), pick up from Granada bus or train station (€0.51), or keeping your driver waiting for an hour.
What our customers say about Welcome
How to get a taxi in Granada
Taking a taxi in Granada is extremely easy. You can either hail one in the street by looking for the 'TAXI' sign on top to be lit up green and sticking out your arm, walk to a taxi rank or call a radio taxi company. There are 60 official taxi ranks in Granada, all marked with a blue sign with a white letter T in the middle. You can find them at most of the major landmarks, such as Triunfo, Gran Via, Plaza Nueva, Fuente de las Batallas, Granada Bus Station, Granada Train Station and the airport.
If you'd prefer to have a taxi come to you, you can call a radio taxi in Granada. This is a great option if you're in an out-of-the-way location, are travelling back to your hotel late at night or if the weather is bad. There are two Granada radio taxi companies you can call:
PideTaxi Granada +34 (958) 280 000
Radio Taxi Genil +34 (958) 132 323
Booking your private Granada taxi in advance
Although there are many taxis in Granada during peak season, it can be difficult to find one. Radio taxis in Granada have a long hold time and there are often long queues at taxi ranks.
Instead of spending precious moments of your vacation waiting for a cab, why not book your Granada transfer in advance? Welcome Pickups offers fully personalised transfers complete with English-speaking drivers, on-time pickups and competitive fixed prices. 
Granada taxi tips
There will be an additional fee for booking your Granada taxi over the phone.
Official taxi ranks are marked with a blue sign with a white T.
Make sure your driver is using the correct tariff system before you begin your journey.
Not all Granada taxi drivers speak English. To avoid miscommunication errors, be sure to write down your destination and show it to your driver.
Granada taxi drivers don't carry change for anything larger than a €20 note.
Wheelchair-accessible taxis in Granada
It's rare to see a Granada taxi in the street that is wheelchair accessible. However, if you do call to book a radio taxi in Granada, you can request an "adapted vehicle" and they will send a wheelchair-accessible taxi to you. 
Granada taxi complaints and safety
All Granada taxi drivers must adhere to a set of regulations and have a specific set of licenses to operate. Taking a taxi in Granada is usually very safe and secure, however, there are times when you may experience a rude driver or a scam. If this does happen, be sure to ask for your receipt or write down your driver's ID number, taxi number and the date of your journey and report it to the local police by calling +34 (958) 248 211.