Taxis in Helsinki
Wondering what to do in Helsinki and how to travel conveniently in this enchanting city? We've got you covered. Make every minute of your brief stay in the Finnish capital count and stay warm come rain or snow with a Helsinki taxi.
With the Finnish government having established a clear system with taxi companies, getting a taxi and making a cost estimate is easy. So don't waste your time dragging around your luggage in the subway when you would rather enjoy the city marvels or relax in your hotel room. Opt for a Helsinki taxi and explore the city at your leisure.
TRAINED DRIVERS
Hand picked & english speaking drivers
LOW PRICES
Same price as a regular Taxi from the line
FLIGHT MONITORING
Drivers are always on time
QUALITY SUPPORT
24/7 Email & Phone support
How much does a taxi cost?
Night time


(00:00 - 05:00)
From Helsinki downtown to Ateneum Art Museum
From Helsinki airport to the National Museum
From Helsinki downtown to Rock Church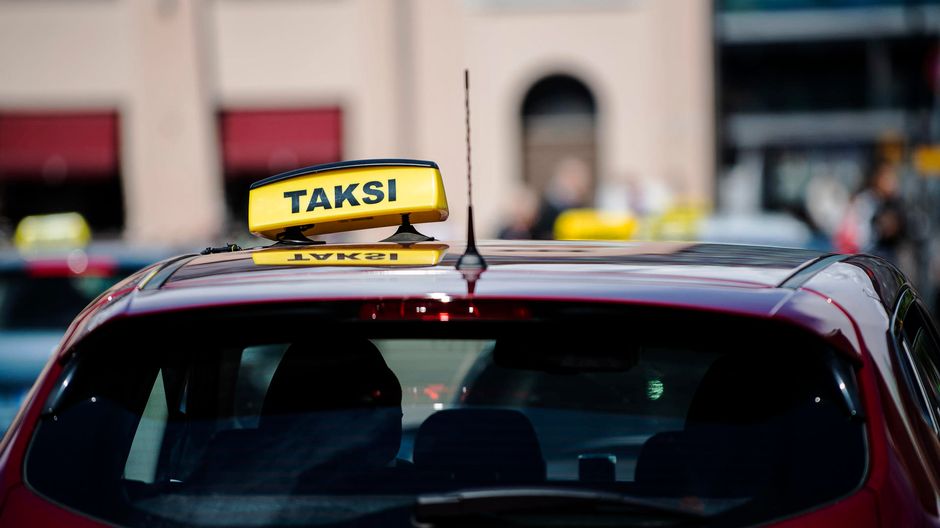 Cost of a Helsinki Taxi
Taxi fares in Helsinki are regulated by the Finnish government. Generally speaking, the total price of a taxi journey is based on two factors; a) number of passengers and b) distance of the trip and time used. Drivers in Helsinki use a taximetre to determine the total cost upon arrival at the destination.
The base fare is €5.30 at daytime, and €8.30 at nights and weekends. The standard kilometer rate is always €1.39, but if there is more than two passengers, this rate increases to €1.67. Moreover, there is surcharge for large luggage items (€2), and for picking a taxi from the airport (€2).
Most Helsinki taxis accept major credit cards.
What our customers say about Welcome
How to get a Taxi in Helsinki
In Helsinki, taxis can't be hailed as easily as in other European cities, as it's not mandatory for taxi drivers to pick up passengers from the street. Instead, there are plenty of taxi stands all over the city, scattered around sightseeing areas. You can also find them typically located outside international hotels, in front of the central train station, at Tikkurila Train Station and similar major public transport hubs.
Normally, getting a taxi from a rank is as easy as it gets. However, travellers should be warned that queues at weekend nights might be quite long. In this case or during bank holidays, it would be wise to book a taxi in advance or download a taxi app.
Bad weather could also be an issue for any traveller wanting to visit during the winter or spring months. We strongly suggest calling one of the local radiotaxi companies or using a taxi app for the city of Helsinki. This way, you can stay inside where it's dry and warm until your driver lets you know they have arrived. Although this is a very convenient, there might be additional charges for this service
Benefits of Booking a Helsinki Taxi in Advance
Travelling in a foreign place can be quite stressful, especially if this is a cold and restless city like Helsinki. If haggling with the local drivers or waiting for hours to hail the nearest taxi isn't your idea of a perfect holiday, look no further! Booking your airport transfer with Welcome Pickups is a guaranteed way to make some memories in Finland without compromising your vacation budget.
Helsinki Taxi Tips
Normally tipping is not expected in Finland as a service charge is added in hotels and restaurants. Therefore, it is not mandatory to tip taxi drivers.
A friendly way to thank the driver is to tell them to keep the change in their own language: "pitäkää loput"!
Drivers speak at least basic English but usually they are not very talkative.
Wheelchair Accessible Taxis in Helsinki
Helsinki as a whole is a very wheelchair accessible city. However, standard taxis don't have any special ramps or seating for wheelchair users. If you need a fully accessible vehicle, you can contact Taksi Helsinki, by calling 0100 0700 or using the Taksi Helsinki app.
Safety and Complaints for Helsinki Taxis
The taxi industry in Helsinki is heavily-regulated, and therefore a bit expensive. However, taxis in Finland are safe. Drivers have good driving habits and are quite trustworthy. They are not overcharging or prone to any kind of fraud. Nevertheless, if you think a driver might be overcharging you, please contact the nearest police station.