Reliable Penang Taxi Service
Penang Island is a beautiful destination on the northwest coast of Malaysia known for its dramatic landscapes, impeccable beaches, and colonial architecture, as well as a vibrant food scene and delicious cuisine – an ode to its multicultural history. Penang's main city, George Town, is a great way to explore and experience the local culture. Some of the area's top attractions also include Fort Cornwallis, Penang Hill, Kek Lok Si Temple, Cheong Fatt Tze Mansion, and Penang National Park.
Penang has many attractions and sights to see, so taking a taxi can be a great way to get around the city. Taxis are readily available in areas of interest, however, a Penang taxi service can sometimes be of varying quality, seeing as there are so many different companies and individuals to choose from. For your peace of mind, you can always pre-book a private transfer with a reliable company like Welcome Pickups and get a fixed rate for your ride and 5-star service!
TRAINED DRIVERS
Hand picked & english speaking drivers
LOW PRICES
Same price as a regular Taxi from the line
FLIGHT MONITORING
Drivers are always on time
QUALITY SUPPORT
24/7 Email & Phone support
How much does a taxi cost?
Night time


(00:00 - 05:00)
Penang Botanic Gardens to Fort Cornwallis
Padang Kota Lama (Esplanade) to Penang Hill
Kek Lok Si Temple to Cheong Fatt Tze (The Blue Mansion)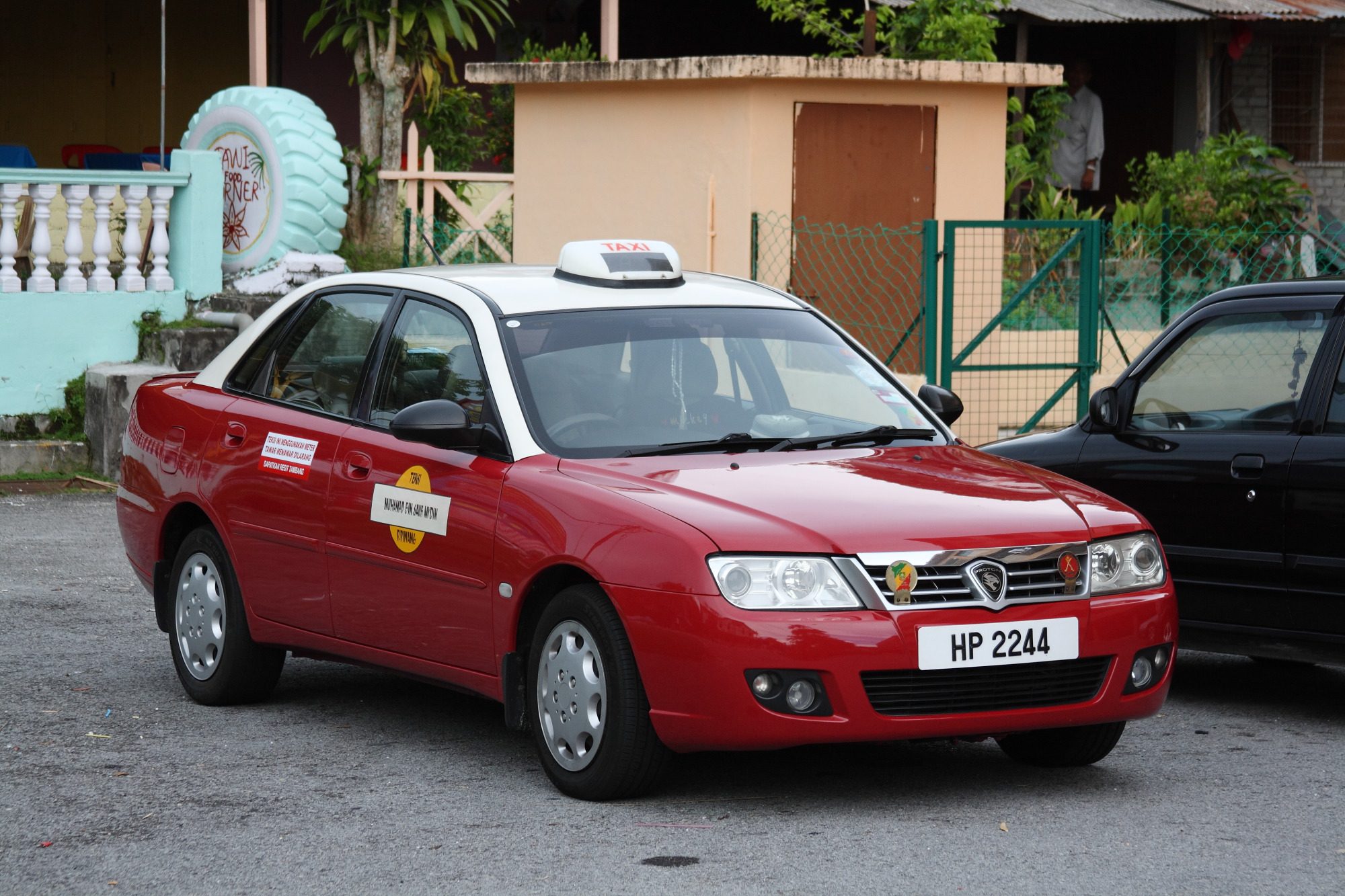 Penang Taxi Prices
Taking a taxi in Penang is quite affordable, and you can find one easily in busy areas such as the airport, bus stations, big shopping malls, and tourist attractions. However, as there are varying levels of reliability, quality, and cost, we recommend using reputable companies for your Penang taxi transfers. This is because, although all taxis in Penang are required by law to operate with a taximeter, very few of them do. So, when hailing a local taxi from the street, make sure you are prepared to haggle with the driver by having a rough estimate of the fare in mind before getting in the vehicle.
Day rates
Taxi Starting Fare (Normal Tariff): €1.20 (MYR 5.50)
Cost per 1 km (Normal Tariff): €0.40 (MYR 1.80)
1-hour Waiting (Normal Tariff): €6.50 (MYR 30.00)
Night rates
There is a 50% surcharge during the hours of 00:00 and 06:00.
Rates are indicative and subject to change; final fares may incur additional surcharges based on your chosen Penang taxi provider.
What our customers say about Welcome
How to Get a Taxi in Penang
There are plenty of taxis in Penang, but they are not as readily available as in other major cities in Malaysia. You can expect to find taxi ranks in most of the busy locations such as transportation hubs and entertainment venues, or you can always book a taxi in advance by using one of the reliable local companies listed below. Keep in mind that there may be an extra charge for calling a radio taxi, so make sure to ask for a cost estimate before booking to avoid any surprises.
Speedy Taxi: +60 (12) 492 92 04
Butterworth Taxi Service: +60 (17) 470 91 05
PENANG ISLAND Taxi: +60 (16) 415 19 49
Pre-Book your Penang Taxi Service
For hassle-free, reliable, and comfortable travel to Penang, you can book your airport and in-town transfers in advance with Welcome. To ensure your satisfaction, we provide English-speaking, professional drivers, dependable on-time pickups, fixed costs at competitive prices, and round-the-clock customer service to make your experience as pleasant and relaxed as possible. By pre-booking your Penang taxi service with us, you get an effortless ride guarantee so you can focus on making memories to last!
Penang Taxi Tips
Most people in Penang speak English at a decent level, so you shouldn't have trouble communicating with your driver. To be safe, make sure you can point out your destination on a map.
Malaysia is still a cash economy, so you will need to have cash on you to pay for your Penang taxi transfers.
The majority of Penang taxi drivers do not use a taximeter, so be prepared to haggle for your fare.
Wheelchair-Accessible Taxis in Penang
For a wheelchair-accessible taxi in Penang, you can contact Rapid Mobility at +60 (04) 238 12 14. When booking accessible transport, it's best to be very clear about your needs so make sure to mention specific requirements such as a ramp, lift, or other adjustable restraints and safety features you may need.
Penang Taxi Safety and Complaints
Penang taxis are generally considered to be safe and the drivers are polite. If you face any issues during your transfers, have any safety concerns or need to make a complaint for whatever reason, you can get in touch with the Tourist Police (Penang Port Commission) at +60 (4) 261 22 11.