Taxis in Recife - The Best Way to Explore the City
Recife is a tropical paradise set on Brazil's northeast coast. Home to dazzling beaches, a picturesque downtown area with a distinct architecture reminiscent of the city's colonial past, and friendly people making you feel at home, it is a popular tourism hub that welcomes millions of visitors all year round.
As the greater city area is quite extended, a Recife taxi is the fastest and most convenient way to get around without losing precious time. You can just hail a taxi anywhere on the street, book your ride in advance or call one of the phone dispatch taxi companies that operate in the city.
TRAINED DRIVERS
Hand picked & english speaking drivers
LOW PRICES
Same price as a regular Taxi from the line
FLIGHT MONITORING
Drivers are always on time
QUALITY SUPPORT
24/7 Email & Phone support
How much does a taxi cost?
Night time


(00:00 - 05:00)
FROM RECIFE ANTIGO TO OLINDA
FROM BOA VIAGEM TO RECIFE ANTIGO
FROM RECIFE AIRPORT TO PORTO DE GALINHAS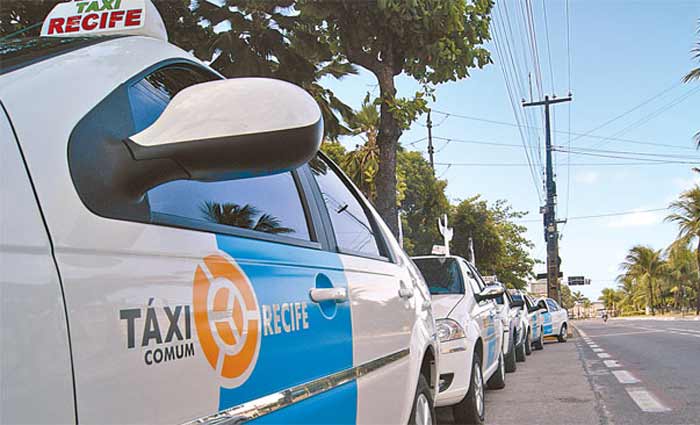 How Much Does a Recife Taxi Cost?
In Recife, there are two kinds of taxis. Special Taxis (Táxi Especial) pick up passengers from the airport, and Common Taxis (Táxi Comum) serve transfers in the city. Special Taxis charge set rates based on the part of the city you are going to, while Common Taxis use their taximeter to determine the final fare. The fares currently applicable are the following:
Base fare – €1 (BRL 5.60)
Rate per km – €0.49 (BRL 2.70)
Keep in mind that prices are slightly higher at night. Also, most drivers charge a small fee for every luggage item.
What our customers say about Welcome
How to Get a Taxi in Recife
Getting a taxi in Recife is easy as they roam the streets 24/7. You can flag down a cab on the road or go to one of the taxi ranks located outside major attractions, hotels, in the city centre area etc.
Nevertheless, there are periods or seasons when it might get a bit difficult to find a taxi on the street due to large crowds flocking to the city, such as during the Carnaval in February, or when it's too hot and humid outside to wander around looking for a cab. In those cases, from the comfort of your accommodation, you can order a taxi online or call one of the following local taxi operators and request a pickup:
Servitaxi: +55 (81) 2122 0202
Recife Taxi: +55 (81) 4101 0696
Gold Reef Taxi 24 Hours: +55 (81) 3423 7777
Booking your Recife Taxi in Advance
The first time in a foreign city can be stressful. Especially if you come up with situations where locals speak poor English, communication might become difficult. All these obstacles are a thing of the past if you pre-book your transfer with Welcome Pickups. You'll get 5-star service from a professional, English-speaking driver at a competitive set-rate fare. Booking takes less than 60 seconds, and having prepaid your ride, you do not need to worry about card acceptance issues, whilst you also benefit from our 24/7 customer support line.
Recife Taxi Tips
Most taxi companies in Recife accept card payments. However, to be sure, check with the operator before booking your ride.
Taxi drivers in Recife do not necessarily expect to receive a gratuity. Yet, a tip in the area of 10% will always be much appreciated, especially if you're satisfied with the service you received.
In general, the locals in Recife don't always speak perfect English, and cab drivers could not be an exception. To avoid any hassle and miscommunication, having your destination's address written on a piece of paper might be a good idea.
Are Taxis in Recife Wheelchair-Accessible?
A sufficient number of taxis that can serve visitors with limited mobility is a problem in most big Brazilian cities. In Recife alone, although there is a fleet of more than six thousand cabs, very few can cater to specific needs.
Most common taxis can easily accommodate a folded wheelchair in the trunk. However, if your circumstances require more specialised equipment, such as a ramp or an electric lift, you must book your transfer in advance with a specialist company, such as Essence Cuidados (+55 (81) 98201 5275).
Safety and Complaints for Recife Taxis
In general, taxis in Recife are safe. You will hardly ever encounter any severe incidents besides cases of a taximeter staying turned off etc. To avoid unpleasant surprises, make sure you board licensed taxis only, at all times. If you want to report an incident, keep the vehicle's details and contact the operator to escalate the issue.