Taxis in Montreal
Montreal, one of Canada's most enchanting cities, is the second-largest city in the country. It is packed with activities, impressive architecture, local culture, stylish bars, and more.
Montreal attracts over 11 million tourists annually, so it's no surprise 4,445 cabs and 420 taxi stands are available in the city! It's very easy to find your way around Montreal if you take a cab. Taxis are not only the fastest way to travel, but also, they provide reliable 24/7 door-to-door transportation; perfect for your A-to-B city transfers and your Montreal airport private shuttle services alike.
TRAINED DRIVERS
Hand picked & english speaking drivers
LOW PRICES
Same price as a regular Taxi from the line
FLIGHT MONITORING
Drivers are always on time
QUALITY SUPPORT
24/7 Email & Phone support
How much does a taxi cost?
Night time


(00:00 - 05:00)
FROM MONTREAL TO MUSEUM OF FINE ARTS
FROM MONTREAL TO LA RONDE
FROM MONTREAL TO MT ROYAL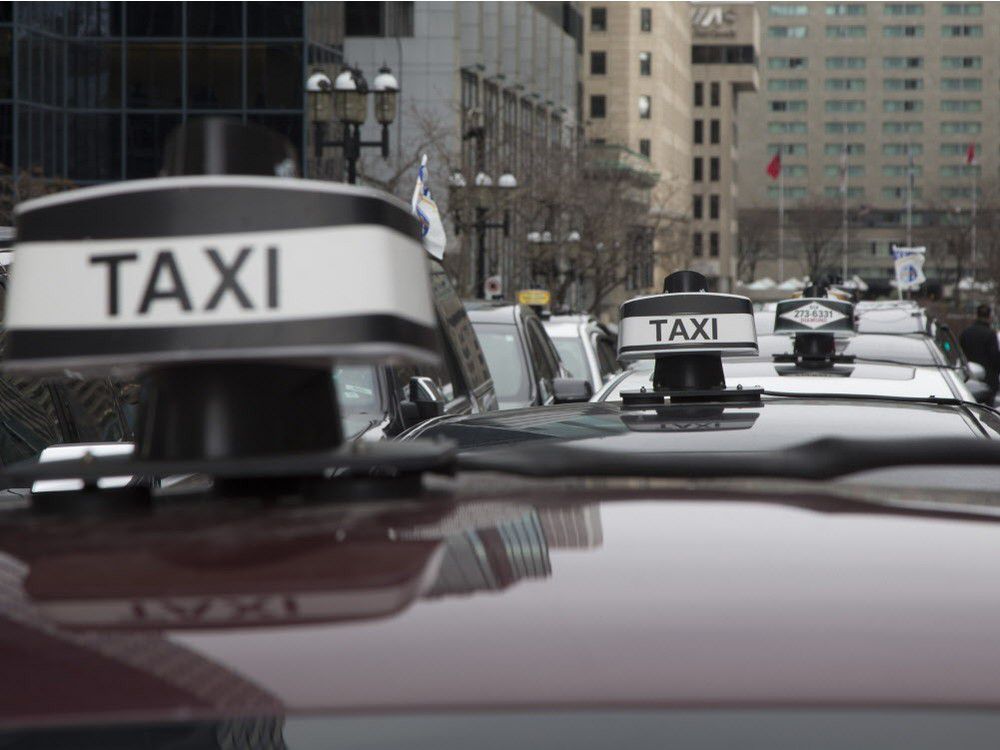 Montreal taxi prices
Montreal taxis calculate their fares using a taximeter based on time and distance travelled. Going further, only one tariff is applied as there is no holiday, weekend or night fare.
Initial fee: €2.40 (CAD 3.45)
Each Additional km: €1.20 (CAD 1.70)
Waiting time per hour: €26.20 (CAD 37.80)
It is good to know that if you are travelling from the airport, Montreal airport cabs offer fixed rates to some areas such as downtown.
What our customers say about Welcome
How to get a taxi in Montreal
Getting a Montreal taxi is very easy, as many cabs are roaming around the city. You can hail one straight off the street, find them at any major tourist hub, get your hotel or any restaurant staff to help you, or call one of the multiple taxi companies, such as:
Taxi Coop: +1 514 352 6000
Taxi Champlain: +1 514 271 1111
Taxi Atlas: +1 514 485 8585
Taxi Bonjour: +1 514 366 3333
Nevertheless, if you prefer travelling at a fixed price, with a local English-speaking driver and with no hidden costs, it is highly recommended to pre-book your Montreal transfer online.
The Benefits of Booking a Montreal Transfer in Advance
Knowing that your Montreal cab is waiting for you at a chosen time and pickup point is a great feeling, especially if you are new to the city. Not only do Montreal private shuttles provide set-rate fares, guaranteed on-time pickups and friendly local English-speaking drivers, but the drivers are also happy to give you recommendations on things to do and see during your time in the city.
Pre-booking your Montreal taxi with Welcome Pickups will ensure the perfect hassle-free experience.
Montreal Taxi Tips
It is mandatory for all taxi services in Montreal to accept bank and electronic payments.
It is the norm to tip your Montreal cab driver. Most tip between 10% and 15%, however, for 'exceptional service' you can always tip more.
There is no airport toll when leaving Monreal International Airport, nor is there any luggage fee.
Montreal taxi fares are metered so it is important that your taxi driver resets their taximeter before starting the journey.
It is good to know that Montreal airport cabs have fixed-rate fares to downtown for the price of €27.50 (CAD 41)
Wheelchair Accessible Taxis in Montreal
There are many wheelchair accessible taxi services in Montreal, however, it is recommended to book ahead:
Taxi Para-Adapté: +1 514 821 3355 or +1 514 277 3344
Taxi Van Médic: +1 514 739 9933
Taxi Boisjoly: +1 514 252 1313
Taxi Diamond: +1 514 273 6331
Taxi COOP Montréal: +1 514 725 9885 (manual chair only)
Montreal Cab Safety and Complaints
If unfortunately, you encountered a bad experience and you would like to file a complaint (taxi driver's conduct, the cleanliness of the vehicle, driving or the cost), you can submit this to the 'Bureau de taxi' through various methods:
By phone: +1 514 280 6600
By fax: 514 280 6596
By correspondence: 4949 rue Molson, Montreal, QC, H1Y 3H6