Taxis in London
London is a big and bustling city, with so much to see and do. Despite its size, taking a car into the city centre isn't at all convenient as there's extremely limited parking and many toll roads and extra taxes to be paid. However, taking a London cab means that you can have all the convenience of a car without having to worry about the extra charges of parking. It's important to note that there are two different kinds of taxis in London, a black cab and a minicab. Black cabs can be hailed in the street or found at taxi ranks, whereas minicabs can only be booked in advance. 
TRAINED DRIVERS
Hand picked & english speaking drivers
LOW PRICES
Same price as a regular Taxi from the line
FLIGHT MONITORING
Drivers are always on time
QUALITY SUPPORT
24/7 Email & Phone support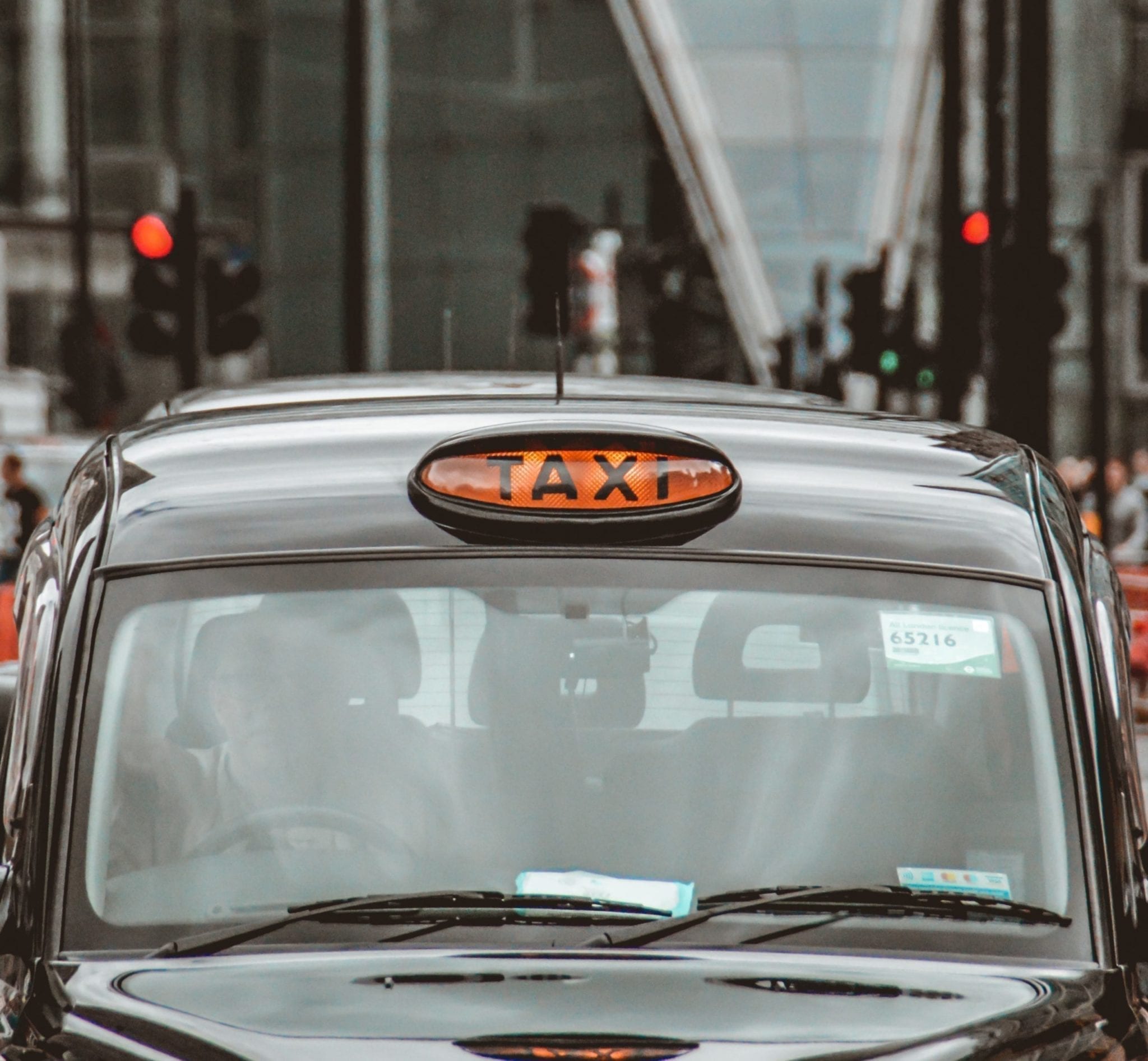 Black cab London taxi prices
London taxis are charged differently depending on if you choose a black cab or a London minicab. As minicabs are privately owned, it's up to the discretion of the company to decide on the price of your journey, they aren't standardised. On the other hand, London black cab prices are fully regulated and controlled by Transport for London, so are always uniform. Taxis in London charge you using a taximeter that will calculate your fee based on the number of miles you travel or the number of seconds your journey takes. 
Minimum Fare – €3.40 (£3.20)
Tariff 1 (Day 05:00 to 20:00) per mile – €7.30 (£6.20)
Tariff 2 (Weekends and Evening 20:00 to 22:00) per mile – €7.30 (£6.20)
Tariff 3 (Night 22:00 to 05:00) per mile – €8.25 (£7)
It's worth noting that once a taxi journey reaches approximately six miles, the rate at which the taxi fare increases changes. During Tariff 1 and 2, the rate increases and during Tariff 3, the rate decreases.
Furthermore, from 1st November 2021, all vehicles entering Heathrow terminal drop-off zones will pay a €4.72 (£5) Terminal Drop-Off Charge. Taxis that are licensed with London Taxi and Private Hire (TPH), will have a 100% discount. Private hire vehicles (PHVs) do not have a 100% discount from the Terminal Drop-Off Charge. PHV drivers and operators need to pay the Terminal Drop-Off Charge if they drop-off in the terminal drop-off zones.
Moreover, an airport surcharge is asked for all pickups leaving Heathrow Airport €3.30 (£2.80), travelling over Christmas and New Year (€4.72 / £4) and booking a taxi over the phone (€2.35 / £2). However, there are no extra charges for bringing luggage, unlike most other major cities.
What our customers say about Welcome
How to get a taxi in London
Getting a London black cab is extremely easy as there are thousands of them bustling around the city centre. You can choose to take one from the street as it passes by, walk to a designated taxi rank or call a local London taxi company. If you're out on a busy street, the best thing to do is wait for an empty cab to pass you by and simply stick out your arm. Note that although London taxis are called black cabs, not all are black in colour. It's best to look out for the telltale 'TAXI' sign on top instead. 
If you'd prefer to walk to a designated taxi rank, these can be found along most shopping streets, outside of shopping centres, along the major roads, at the airport, train and bus stations and outside most popular tourist attractions. For a full list of London taxi ranks, you can check out Transport for London's taxi rank booklet. 
Your final option is to call a black cab or a London minicab. This is a great option if you're travelling late at night or the weather is bad. There are many companies to choose from, but some of the top-rated are:
One-Number Taxi: +44 0871 871 8710
Dial-A-Cab: +44 0207 253 5000
Computer Cab: +44 0207 908 0207
Book your London taxi cab in advance
Although there are many different taxis in London, during peak times of the day or particularly bad weather, it can take a long time to find an empty taxi in the street. Instead, we recommend booking your London taxi in advance. To secure a set-rate fee with no hidden extra costs or booking fees, we suggest booking your London cab in advance with Welcome Pickups.
If you're travelling from Heathrow airport, Luton airport, Stansted airport or Gatwick airport, it's also a good idea to book your taxi in advance as lines at the local taxi rank can be extremely long and roads can become quite congested, meaning a last-minute call to a taxi company could take up to an hour.
London taxi tips
As London black cabs are a little larger, they can carry up to 5 passengers.
Your journey will be calculated based on distance or time, whichever is the higher option.
There's no extra charges for luggage, number of passengers or assistance dogs.
London minicab drivers tend to be less experienced than black cab drivers, so your journey may take longer on their chosen route.
Wheelchair accessible taxis in London
One of the top things about taking a black cab in London is that they are all wheelchair accessible. The standard TX4 London taxis all have a wheelchair ramp that folds out f the floor and a large central space that can fit a wheelchair. So, there's no need to book or wait for a specialist vehicle. 
London taxi cab safety and complaints
The traditional black cabs in London are some of the safest and most monitored taxi services in the world. Not only do they have to operate under the strict rules of the Public Carriage Office, but they are also regulated by the Transport for London. Most black cab drivers have undergone extensive training and are extremely proud of their profession. Having said this, if you do notice any inappropriate behaviour during your journey, you can report it to Transport of London by calling +44 0343 222 4000 or by emailing [email protected].