Taxis in Belfast
Belfast is a vibrant city with a lot on offer for its visitors. There is great shopping, lively nightlife and plenty of history to explore. The city has something for everyone, whether you're looking for a relaxing break or an action-packed holiday.
It is simple to move around Belfast using a taxi. You can hail a taxi on the street or go to one of the cab ranks strategically positioned around the city. Under a new licencing law, some taxis, depending on the license they have, will be barred from having roof signs and can only be pre-booked; that is to prevent hailing taxis that might be pre-booked. Whether a spontaneous choice or a pre-arranged trip, you can choose one of the many local taxi companies and enjoy a comfortable ride to the city's popular attractions. Plus, you can secure an unbeatable flat rate and no hidden fees by pre-booking one of Welcome's drivers.
TRAINED DRIVERS
Hand picked & english speaking drivers
LOW PRICES
Same price as a regular Taxi from the line
FLIGHT MONITORING
Drivers are always on time
QUALITY SUPPORT
24/7 Email & Phone support
How much does a taxi cost?
Night time


(00:00 - 05:00)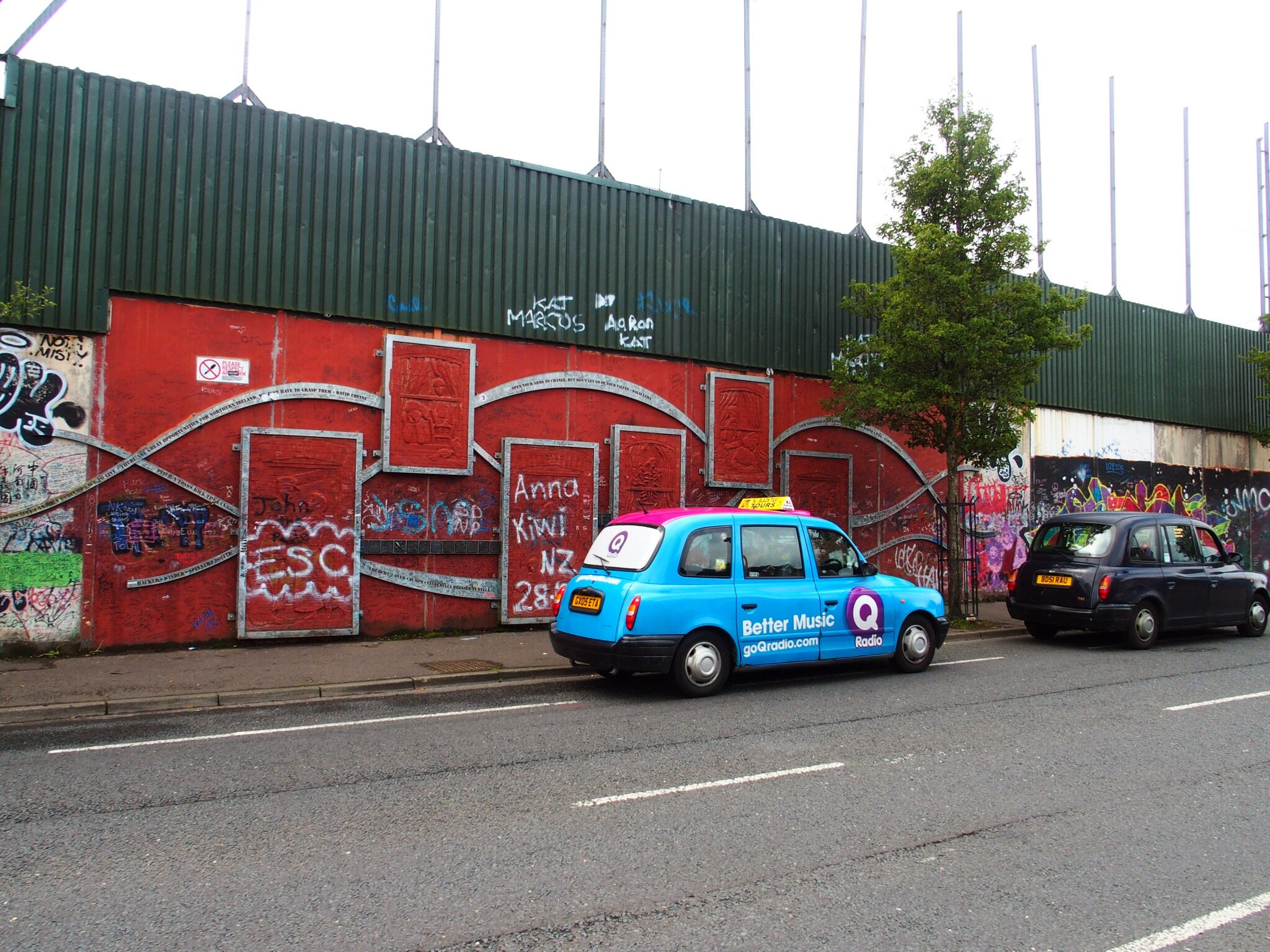 Cost for Belfast Cabs
Generally, the cost of using a taxi in Belfast will vary depending on the company you use, the time of day you travel and the number of people in your group. The basic day-fee is £3.00 (€3.60) and the mile price is £1.70 (€2.00). Surcharges may apply.
Monday to Friday (06.00 to 20.00):
Initial charge (0.5 miles): £3.00 (€3.60)
One mile: £4.00 (€4.80)
Every extra mile: £1.70 (€2.00)
Monday to Thursday (20.00 to 06.00):
Initial charge (0.5 miles): £3.40 (€4.00)
One mile: £4.40 (€5.20)
Every extra mile: £1.70 (€2.00)
Friday (20.00) to Monday (06.00):
Initial charge (0.5 miles): £4.20 (€5.00)
One mile: £5.20 (€6.20)
Every extra mile: £1.70 (€2.00)
What our customers say about Welcome
Belfast Taxi Companies
Belfast city centre is flat and walkable, making it perfect for exploring on foot. If you opt for a taxi, there are 24 ranks in multiple locations around the city including opposite Belfast City Hall, Dublin Road at the Movie House Cinema and Chichester Road opposite Europa Hotel. There are many Belfast taxi companies to choose from if you wish to book your taxi in advance, but it's worth noting that surcharges and booking fees may apply. Some of your available choices include:
Belfast Cabs +44 7446 014761
BCabs +44 28 9099 9000
fonaCab +44 28 9033 3333
Eastside Taxis +44 28 9073 2211
Nonetheless, Welcome Pickups is your best option if you wish to avoid hidden fees and travel with an outstanding quality of service.
Benefits of Booking your Belfast Taxi with Welcome
The last thing you want to worry about when travelling to a new city for the first time is transportation. When you book your taxi with Welcome, you can relax knowing that your ride will come when you need it and it will cost you a certain amount. We offer guaranteed on-time pickups, unbeatable prices with no hidden fees and customer support around the clock. Belfast is yours to explore, stress-free.
Belfast Taxi Tips
A debit and credit card payment facility is available in most vehicles if you don't carry cash with you.
You can hail a taxi in Belfast, provided it has a lighted roof sign. If the roof sign is not illuminated, that means the taxi is occupied by another passenger.
Tipping a driver is totally at your discretion.
Taxis don't normally offer child seats, but you can use your own if necessary.
Wheelchair Accessible Taxis in Belfast
Not all Belfast taxis are wheelchair accessible, but companies such as Value Cabs and Belfast Cabs can offer wheelchair accessible vehicles upon request.
Safety and Complaints for Belfast Taxis
Licensed taxi operators have the duty to record complaints made by customers and actions taken to resolve the issue. If the driver and/or company are unable or unwilling to help, then you can email Passenger Transport Licensing Division at the Driver and Vehicle Agency (DVA) with details of the incident, time, location, vehicle licence plates and the driver's driving licence number to ask for their assistance.