Taxis in Nairobi
Kenya's capital is the perfect mix of urbanity and nature. You can feed giraffes in the morning, go shopping at the closest ultra-modern mall in the afternoon, then dance till you drop at a legendary nightclub. In other words, there is nothing you can't do in Nairobi! So why waste your time trying to find your way in this new and unfamiliar place? Hop on a Nairobi taxi and let the driver take you anywhere you want while you sit back comfortably and enjoy the ride.
TRAINED DRIVERS
Hand picked & english speaking drivers
LOW PRICES
Same price as a regular Taxi from the line
FLIGHT MONITORING
Drivers are always on time
QUALITY SUPPORT
24/7 Email & Phone support
How much does a taxi cost?
Night time


(00:00 - 05:00)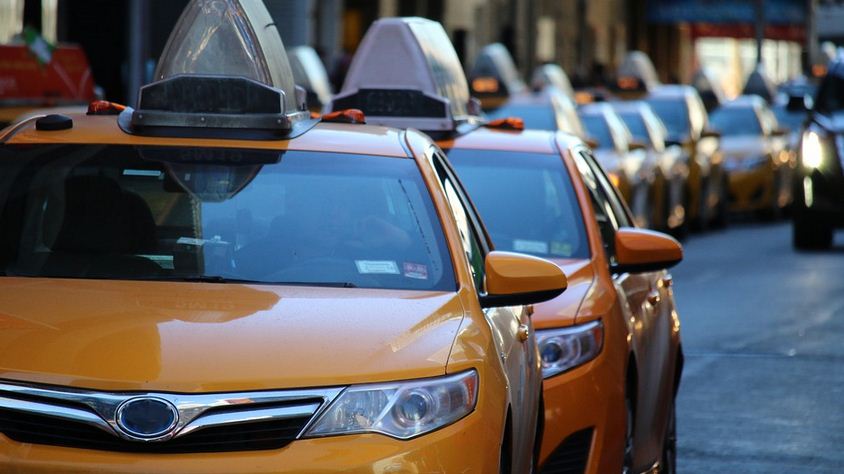 Cost of a Nairobi Taxi
The estimated taxi price of cabs in Nairobi can be calculated using the current taxi tariff in Nairobi. This was last fixed in January 2020. The Nairobi taxi tariff consists of a basic charge, various kilometre prices and a time-dependent component for standing and waiting times.
Base fee: KES200.00 (€1.58)
Kilometre price: KES200.00 (€1.58)
Standing and waiting time: KES240.00/hour (€1.90)
It is important to note here that taxis have no meters and the fare should be negotiated before departure. This taxi fare does not have a separate night fare. In general, fares around town are negotiable and pretty standard. Any journey within the city-centre area costs KSh500 (€4) and for longer journeys such as Westlands or the Yaya Centre fares range from KSh750 to KSh1000 (€5-7). You can also hire a taxi for the day, as it is much cheaper if you plan to do a lot of moving around town. Ask at your hotel or simply negotiate with a taxi driver.
What our customers say about Welcome
How to get a Taxi in Nairobi
Taxis in Nairobi don't go around looking for passengers, but you can find them parked on every other street corner in the city centre. At night they're found outside restaurants, bars and nightclubs. Finding ordinary taxis is easy within the center of Nairobi. They are either painted yellow or with a yellow stripe painted along the side of the vehicle.
However, as you don't want to compromise your safety, ordering a taxi via an app such as Jimcab or on the phone is a much better choice, especially during the night. The same applies for airport rides. The safest way of getting from NBO airport to your hotel once you arrive is by booking an airport taxi ahead of time.
Benefits of Booking a Nairobi Taxi in Advance
Booking in advance with Welcome is the safest way of exploring everything that Nairobi has to offer, without compromising your comfort or budget. Our friendly Welcome driver will be expecting you outside the airport arrivals terminal, walk you to your vehicle and drive you to your hotel where you can finally rest and relax. They will also give you insider tips about the city you won't find in any travel guide. So book with Welcome today for an unforgettable experience in this African metropolis.
Nairobi Taxi Tips
More than likely, your taxi driver in Kenya will not expect a tip for his services. However, any tip will be greatly appreciated.
Taxi services in Nairobi aren't metered and the fare should be agreed upon before departure.
The best option if you are spending a day or two in the city is probably to hire a taxi and driver recommended for you by your hotel or tour operator.
Wheelchair Accessible Taxis in Nairobi
Although a lot has changed in the last decade accessibility in Nairobi still leaves a lot to be desired. There are still some companies offering ramps and space in the vehicles for wheelchair users. For a comfortable ride aimed for the disabled community, we recommend booking with Uber's service UberASSIST which is available throughout the city of Nairobi. Please note that UberASSIST vehicles do not have wheelchair accessible ramps.
Safety and Complaints for Taxis in Nairobi
If you're using a taxi for the first time, make sure you take note of the number plate, the driver's name and number. You can also text the details to a friend or family member especially if you're traveling at night. Also, make sure the drivers have registered taxis, as some may not be legal. Taxis usually have registration details and you can ask the driver to see their license and papers before you even start your journey. If a driver refuses to show them to you, step out of the vehicle and head to the nearest police station to make a complaint.