Hurghada taxi service
Hurghada is one of the top luxury resort towns on the Red Sea Riviera in Egypt. Aside from restaurants, hotels, and resorts, Hurghada offers a wide range of experiences. From exploring the charming old part of town to water sports and snorkelling among the Red Sea's vibrant marine life, Hurghada has something for everyone!
With so much to see and do, you can get around easily with a fast, reliable and comfortable Hurghada taxi. Finding a taxi in Hurghada is incredibly easy as they are available 24/7 and you can reach them by phone or an app, find them on the street or at a taxi rank, or book them in advance.
TRAINED DRIVERS
Hand picked & english speaking drivers
LOW PRICES
Same price as a regular Taxi from the line
FLIGHT MONITORING
Drivers are always on time
QUALITY SUPPORT
24/7 Email & Phone support
How much does a taxi cost?
Night time


(00:00 - 05:00)
HURGHADA CITY CENTRE TO HURGHADA MARINA
HURGHADA TO MINI EGYPT PARK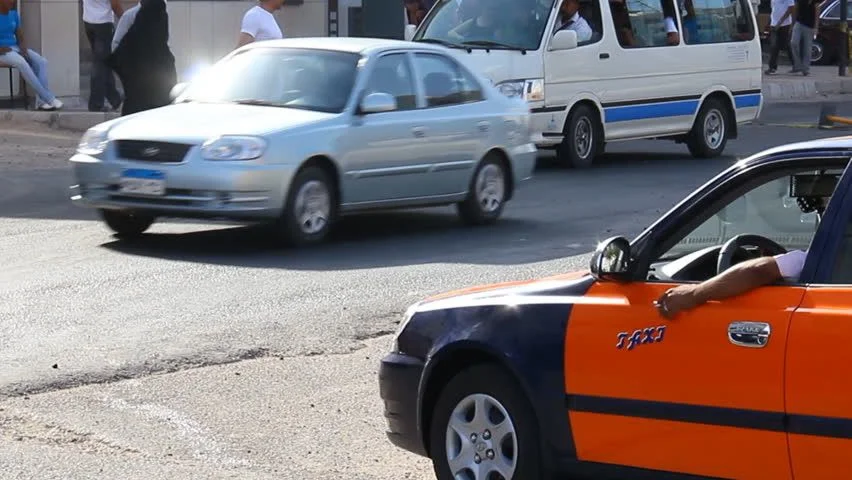 Hurghada taxi prices
Taxis in Egypt are said to be some of the cheapest in the world, but they are also poorly regulated and the local taxis in Hurghada are no exception. Depending on the driver you come across, official taximeters might not always be used and there is little evidence in the way of set rates. Due to this, to avoid any surprises and overcharges, try to negotiate the price when taking a taxi in Hurghada. Taxi fares are calculated as follows:
Base fare: €0.30 (EGP 10)
Rate/per km: €0.089 (EGP 3)
Waiting fee per hour: €0.74 (EGP 25)
The actual taxi fare might differ due to the time of day, tolls and available routes. Having said that, you can always ask someone at your hotel or resort for a cost estimate, or book in advance with a trusted company like Welcome Pickups to avoid hidden fees and enjoy a reliable and stress-free experience.
What our customers say about Welcome
How to get a taxi in Hurghada
As there is no public transportation in Hurghada, taxis are readily available everywhere you go. There are so many that at first, it can seem a bit overwhelming dealing with the sea of orange and blue coloured cars. You can hail a local taxi from the street, or contact one of the many taxi service companies that can be reached by phone or via WhatsApp.
Because taxis are poorly regulated, ask around to find out how much the trip should cost to avoid being overcharged. Based on that, make sure you have enough cash and small bills on you to pay the fare, as most local taxis do not accept credit cards and can't break larger notes.
If you want to call for a taxi or book one in advance, you can get in touch with some of the more established local companies in the numbers below. It should be noted though that there might be an additional fee for this service and there is no guarantee that there is a fixed fee or that credit cards are accepted.
The ABC Taxi Company: +20 100 222 8294
123 Taxi & Tours Hurghada: +20 106 212 6057
Private Taxi Hurghada: +20 106 433 5668
Fawry Taxi: +20 106 900 3661
Pre-book your Hurghada taxi transfer
Hurghada is a beautiful destination to explore and your holiday can be even more relaxing once you eliminate the intricacies of local transportation. If the idea of negotiating prices with drivers, broken taximeters, and having to double-check your change in a foreign currency sounds tiring, book your Hurghada taxi transfers in advance with a trusted and world-renowned company such as Welcome. From guaranteed flat rates with no hidden fees to professional English-speaking drivers and 24/7 customer support, we're here to make your travels as comfortable and relaxing as possible!
Hurghada taxi tips
Most local taxis don't accept credit cards so make sure you have enough cash to pay the driver (including small bills).
Negotiate on a set price with the driver before entering the local taxi.
Though tipping is not required, you can round up when you receive great service.
When you pay the driver in cash, make sure you know exactly how much money you are handing over and count the change carefully.
Wheelchair accessible taxis in Hurghada
There is little to no information available about how wheelchair-accessible taxis in Hurghada are. For this reason, when booking a taxi, we strongly recommend you are very clear on your needs, such as a lift or ramp, available space within the vehicle, and adjustable restraints.
Hurghada taxi safety and complaints
Hurghada is generally considered to be a safe destination for tourists. As taxis are poorly regulated in Egypt, however, when dealing with local taxis, travellers are advised to keep an eye on the taximeter or agree on a set price beforehand, sit in the back of the vehicle and to choose a trusted company whenever possible.
All taxis should have the driver's number in the window and a company phone number underneath it, which you can reach should you have any complaints. Moreover you can always make a formal complaint to the Tourist Police. In order to do this, make sure to take photos or jot down the license plates of the taxi, as well as the driver's name if possible.
You can reach the Hurghada Tourist Police at the following numbers:
+20 065 344 4774 (Ad-Dahar)
+20 065 344 4773 (Resort Strip)
Should you not be able to reach someone, you can go to the station by following the directions on Google Maps or a similar app.