Taxis in Madrid
There are over 15,700 taxis in Madrid, so hopping in a cab to get from A to B is one of the easiest and quickest transportation means in the city. Although the easily spotted white cars with a red diagonal band are readily available, they aren't that cheap and there are many hidden surcharges for things such as time of day or transportation station pickup. Madrid taxis charge using a taximeter based on distance or time, depending on your journey type, so the further you travel in the city, the more your journey will cost. Taxis in Madrid can be easily found at taxi ranks marked by a blue sign with a big white 'T' in the middle, or you can hail one down in the street by checking for a green light. 
Base Fare – €2.50
Minimum Rate /km – €1.10
TRAINED DRIVERS
Hand picked & english speaking drivers
LOW PRICES
Same price as a regular Taxi from the line
FLIGHT MONITORING
Drivers are always on time
QUALITY SUPPORT
24/7 Email & Phone support
How much does a taxi cost?
Night time


(00:00 - 05:00)
FROM MADRID TO CHAMARTIN TRAIN STATION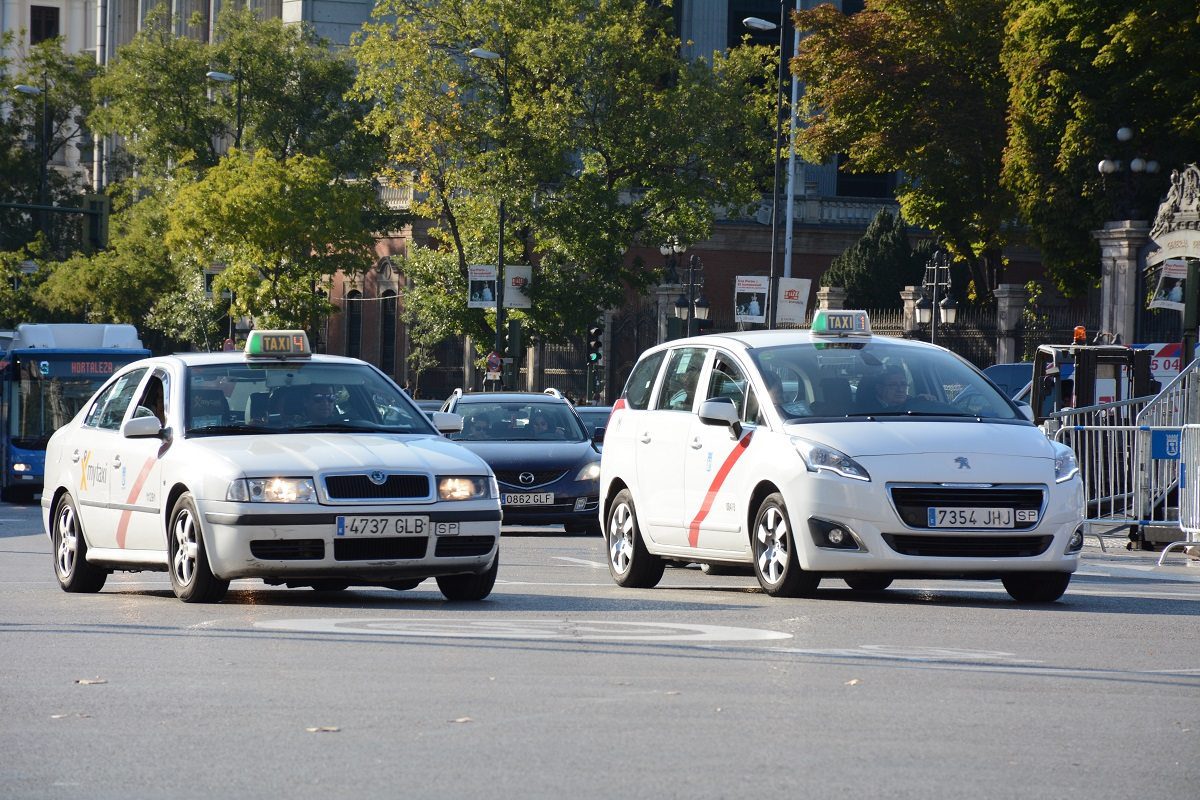 Madrid Taxi Prices
Average journey price in the city – €8
Taxis in Madrid all have a standardised rate set in place by the government, which is calculated using a taximeter. There aren't any set rate fees or transportation based zones in the city, so the fee will depend on distance traveled or time taken. Unlike many other major European cities, Madrid taxis don't charge extra for luggage, pets or wheelchairs. 
Tariff 1 – Monday to Friday 07:00 to 21:00 – Base fare is €2.50 price is €1.10/km
Tariff 2 – Monday to Friday 21:00 to 07:00, Saturday and Sunday – Base fare is €3.10 price is €1.30/km
There are also surcharges for leaving your taxi waiting in the day (€22) and at night (€25) for an hour, and for taking a taxi during holidays such as Christmas Eve or New Year's Eve (€6.70). You should also be aware that if you are traveling to or from a bus station, train station or the IFEMA Trade Park, there will be a non-negotiable surcharge of €3.
What our customers say about Welcome
How to get a Taxi in Madrid
Taking a taxi in Madrid couldn't be easier. You can choose to walk to a designated taxi rank, hail one down from the street or call a radio taxi and be picked up within minutes. By far one of the most popular ways to take a taxi in Madrid is to walk to a taxi rank. These can easily be found as they are marked by a blue street sign with a big white 'T' in the middle. Taxi ranks are littered throughout the city, but are most commonly located at tourist attractions, outside the major transport hubs, such as Atocha Train Station and the Chamartín Railway Station, and outside large hotels. Keep in mind that if you take a taxi from one of these designated ranks, there will be a surcharge of €3.
Alternatively, you can very easily wave down a Madrid taxi from the street. All you need to do is look for the standard white car with a red diagonal band and the city emblem on the door, check if it has a green light indicating that it's unoccupied, and then raise your arm. As your driver pulls to the side of the road, you can check on the green sign the number 1 or 2, indicating the Tariff charging system that is in operation. 
If it's raining or simply too hot and humid to stand outside and wait for a taxi in Madrid, you can call one of the many radio taxis, run by different companies all over the city. These cars will pick you up within minutes of calling, but it's worth noting that they will start their taximeter from the moment you call, so they will arrive with a rate above the base fare. 
Here are some of the most trusted radio taxi companies in Madrid:
Radio-Taxi Asociación Gremial: +34 91 447 3232
Radio-Taxi Independiente: +34 91 405 1213
Radio Teléfono Taxi / Euro Taxi: +34 91 547 8200
Teletaxi: +34 91 371 2131
Book your Madrid Taxi Transfer in Advance
With all the different tariffs, surcharges and price changes depending on the time of day, it can be a little daunting trying to budget for your Madrid transfer. If you prefer to have peace of mind, knowing your taxi is booked in advance with a flat rate fee, then you can book your private transfer with Welcome Pickups. Forget about those hidden fees and communication problems with the non-English speaking drivers by booking your Madrid transfer in advance.
Madrid Taxi Tips
Although it's becoming increasingly popular, not all taxis in Madrid have the ability to accept card payments, so be sure to carry enough small bills in cash with you.
Taxis in Madrid aren't required to carry baby seats, but you can bring and fit your own at no extra cost.
Be sure to check which tariff your driver has the taximeter set to as each one has a different rate.
You can tell a taxi is free when the green light in the window or on the roof is lit up.
As not all taxi drivers in Madrid speak English, it's a good idea to write your destination address down and show it to him.
There's a surcharge of 3€ for any journey to or from bus and train stations in Madrid city.
It's not common to tip your taxi driver, however, if he went above and beyond to help you with your luggage or your journey was outstanding, rounding up to the nearest 0.50€ will be appreciated.
Wheelchair Accessible Taxis in Madrid
Standard taxis in Madrid don't offer wheelchair-accessible cars. If you need ramp access or chair lift vehicle for an electric wheelchair or scooter, then you can call Eurotaxi's 24 hours a day and they will bring a tailor-made taxi to you.
Eurotaxi's
Tel: +34 91 547 8200
Madrid Taxi Safety and Complaints
Although taxi scams aren't common in Madrid, sometimes drivers can be rude, use the wrong tariff or try to overcharge you using non-existent surcharges. If this does occur, you can make a formal complaint to the Department of Madrid City Council Taxis or you can collect a form from the Tourist Information Office and submit it to the Oficina Municipal del Taxi.
Department of Madrid City Council Taxis
Tel: +34 91 529 8210
To fill in your form or make a complaint, you will need to ask for your receipt from your driver as it contains information about your journey. Also, try to note down his ID number, NIF and the official taxi number written on the dashboard.