Taxis in San Jose
San Jose is the capital and largest city of Costa Rica. It is no wonder that there are so many taxis operating throughout the city. Moreover, taxis in Costa Rica are a common option for locals and tourists alike. There are almost 14,000 of them roaming the streets making it a very easy and convenient way to travel. So why not jump in a San Jose taxi, and start your Costa Rican holiday with the best door-to-door transportation option.
TRAINED DRIVERS
Hand picked & english speaking drivers
LOW PRICES
Same price as a regular Taxi from the line
FLIGHT MONITORING
Drivers are always on time
QUALITY SUPPORT
24/7 Email & Phone support
How much does a taxi cost?
Night time


(00:00 - 05:00)
FROM SJO TO - CITY CENTRE
FROM SAN JOSE TO ALAJUELA STATION
FROM SAN JOSE TO JACO BEACH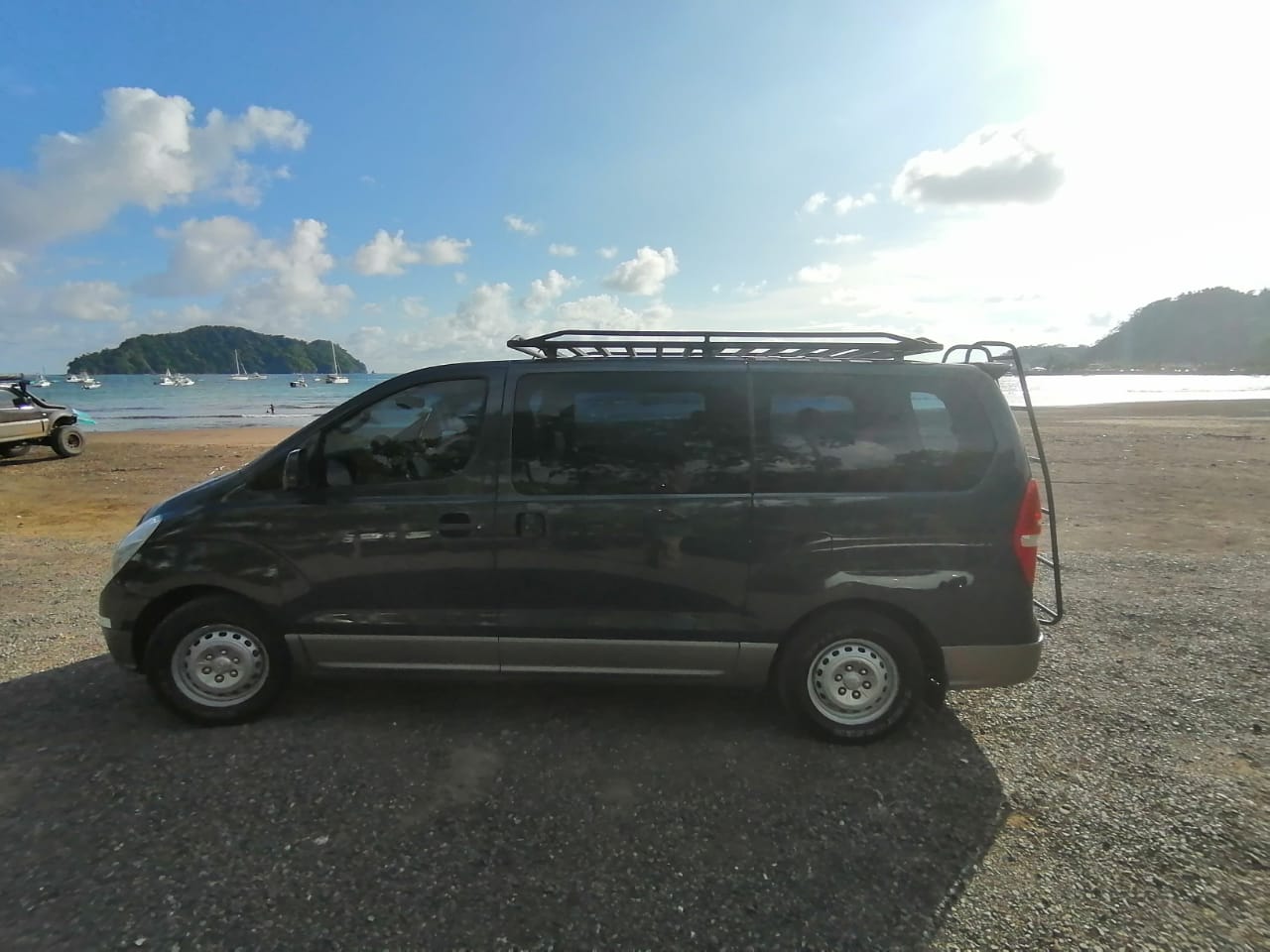 Cost of a San Jose Taxi
San Jose taxis usually calculate their fares using a taximeter, based on the time and distance travelled. Furthermore, there are a few different taxi companies around the city that are easy to recognise by the colour of their vehicle; one fleet is orange and mainly transports travellers back and forth from the airport. These taxis are slightly more expensive and have a higher climbing taximeter. The official San Jose city cabs have red vehicles, new cars and plates, and display their taxi licences on the car windows.
Be aware of the "bandit" drivers throughout Costa Rica and San Jose, also known as 'piratas' in Spanish. These drivers operate under their own rules and with their own pricing and should be avoided if possible.
Initial fee: €0.92 (₡670)
Per Km: €0.85 (₡630)
Waiting time: €5.30 (₡3850/hour)
Traffic per 6 minutes: €0.85 (₡630)
Please note that there are no higher fares for night trips, weekends or public holidays. However, a surcharge for airport taxis will be added to your end taxi fare.
San Jose cabs rarely accept credit card payments, although, they do accept US dollars. Just make sure to carry small bills on you as many taxi drivers don't carry change.
What our customers say about Welcome
How to get a Taxi in San Jose Costa Rica
There are many taxis in San Jose, making it easy to find one around the city; you can either hail one directly from the streets, find an official taxi rank, call a taxi company or use a mobile application. If this is the case, when ordering your San Jose cab, your driver will establish a well-defined pickup point. If you wish to hail a taxi from the street and you can't seem to find any around you, it is always best to either go to the main road, a popular site or any major San Jose hotel.
Nevertheless, if you prefer avoiding the hassle of finding a taxi, or if you prefer travelling at a fixed rate price, with an English-speaking driver, you can always pre-book a private transfer online.
Benefits of Booking a San Jose Transfer in Advance
It is always a nice feeling to know that an official taxi is waiting for you, especially if you are travelling at night or carrying around heavy luggage. Knowing that your reliable friendly driver will take care of you and your travel partners, is also very reassuring. Booking your transfer in advance at a fixed price, not only allows you to plan and budget your trip ahead of time, but it also allows you to relax and enjoy your trip to the fullest.
Moreover, at Welcome Pickups all of our drivers are English-speaking locals and have been hand-picked by us, so all you need to do is lay back and enjoy a stellar service.
San Jose Taxi Tips
Always make sure that your driver resets their taximeter and that it is turned on before starting your journey.
It is important to exit your San Jose taxi on the non-traffic side of the road. Taxi drivers are very particular about this.
Tipping isn't expected in San Jose, Costa Rica, although a little bit of extra money is always welcome. If you really appreciated your taxi ride you can always add an extra 1000 colones (€1.35) to the end fare.
Stemming from the San Jose culture, men usually sit in front with the taxi driver and women always sit in the back of the taxi.
Always carry small change on you, especially if you want to pay with US dollars, as many taxi drivers pretend they don't have any change.
Avoid unofficial taxis, though reports of taxi abductions or theft are infrequent, it's safer to stick to official San Jose taxis or private transfers.
Wheelchair Accessible Taxis in San Jose
Not all taxis or private shuttles are wheelchair accessible in San Jose Costa Rica. However, if you wish to book a fully accessible taxi with spacious seating, large walkways and access ramps, you can contact the Association of Costa Rican Special Taxis by telephone: +506 2296-6443.
Safety and Complaints for San Jose Taxis
If you have an unfortunate encounter or a bad experience with a San Jose Costa Rica taxi, you can write down the taxi's license plate number and the name of the cooperative to which the driver belongs and call the  ARESEP at +506 220-0102 or send them your complaint at: [email protected]aresep.go.cr.