Taxis in Orlando
Sunny Florida, home to Orlando, attracts around 60 million visitors every year, making their way to the many theme parks, beaches, shopping malls, and more. It is no wonder that there are many different taxi providers and private shuttle companies operating throughout the state, including the iconic Orlando Yellow Cab. Although taking an Orlando taxi is one of the more expensive transport options in the city, it is also the fastest and most convenient way to get to your destination, with local taxis available 24/7, offering door-to-door service.
TRAINED DRIVERS
Hand picked & english speaking drivers
LOW PRICES
Same price as a regular Taxi from the line
FLIGHT MONITORING
Drivers are always on time
QUALITY SUPPORT
24/7 Email & Phone support
How much does a taxi cost?
Night time


(00:00 - 05:00)
FROM DOWNTOWN TO DISNEY WORLD
FROM MCO TO UNIVERSAL STUDIOS
FROM MCO TO PORT CANAVERAL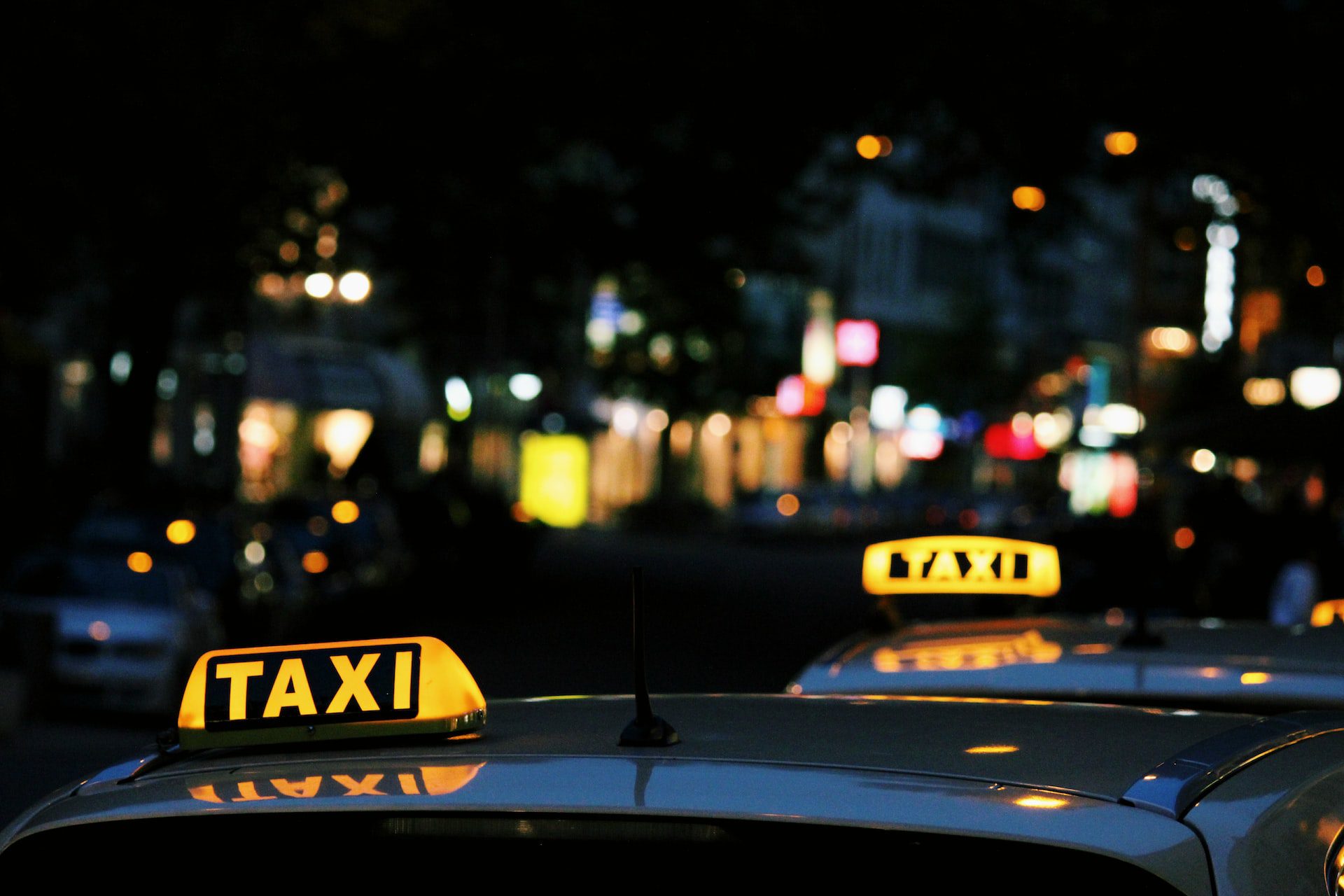 Cost of an Orlando Taxi
Orlando is served by a collection of independently owned taxi and private shuttle companies, however, Orlando taxis and shuttle fares are not pre-set by the State, and therefore they will vary from company to company. Moreover, taxis in Orlando are not allowed to charge a flat rate, they will always be metered (except if they are a private shuttle company). This metered price includes an initial fee, an airport charge (if travelling from the airport), and a per-mile rate.
Taximeters start at around $2.40 (€2), with each additional mile costing $2.40 (€2). Please know that a standard Orlando taxi is a Sedan; this vehicle can carry up to 4 passengers. Orlando cabs are available 24/7, with no extra fee applicable at night or during the holidays, allowing you to fully enjoy your Orlando holiday!
Base Fare – $2.40 (€2)
Each Additional mile – $2.40 (€2)
What our customers say about Welcome
Where to get a Taxi in Orlando
In order to get an Orlando taxi you can either hail one directly from the streets, call a taxi company or use a mobile application. If this is the case, when ordering your Orlando cab, your driver will establish a well-defined pickup point. If you wish to hail a taxi from the street and can't seem to find any around you, it is always best to either go to a main road, a popular site, or any main hotel in Orlando.
If you have just arrived at Orlando International Airport (MCO), you can either get a taxi from the two official airport taxi ranks or, if you wish to travel on a flat rate fare and not have to wait in the taxi rank's queue, you can book a private shuttle service, in advance. In this case, your driver will be waiting for you outside the arrival doors after you land.
The Benefits of Booking an Orlando Transfer in Advance
It is always a nice feeling to know that you don't have to run around town trying to find an empty taxi, especially late at night or carrying around luggage. Knowing that your reliable driver is waiting for you exactly where you asked them to be, gives you great peace of mind. Booking your transfer in advance, not only gives you that reassurance, it also allows you to pay a fixed price and not watch the meter get higher as you go. There are only benefits when booking your Orlando private shuttle in advance with Welcome Pickups, as you can also guarantee a stellar local driver.
Orlando Taxi Service Tips
As some taxis happily accept credit card payments, some tend to prefer to be paid in cash. If you are taking a private shuttle, you can pay your trip at a fixed fee, in advance.
If you book an Orlando taxi in advance and you wish to cancel your ride, a cancelation fee of $5 USD (€4.20) will be charged to you.
No matter what type of vehicle is used, the standard tip for a taxi cab driver in the Orlando area is 15 % to 20% of the total fare.
Make sure your driver resets their taximeter to the base fare of $2.40 USD (€2) before you begin your journey.
Be sure to ask for your receipt after your journey is complete in case you leave anything in the taxi.
Wheelchair Accessible Taxis in Orlando
Not all taxis or private shuttles are wheelchair accessible in Orlando. However, if you wish to book a fully accessible taxi with spacious seating, large walkways and access ramps, a few private taxi companies have this option. You can contact them to check in advance, or you can book a wheelchair-accessible vehicle directly through their website.