Taxis in Faro
Faro taxis are black with green/teal roofs, you can find them cruising the streets or waiting at taxi ranks in popular spots 24/7. Taking a Faro taxi is the quickest, most convenient and most enjoyable way to see the city, as they are the best alternative to messing around on public transport and dealing with queues and waiting times. All Faro taxi drivers must adhere to strict guidelines and use a taximeter to calculate the fee of your journey, guaranteeing you a safe and reliable ride. 
TRAINED DRIVERS
Hand picked & english speaking drivers
LOW PRICES
Same price as a regular Taxi from the line
FLIGHT MONITORING
Drivers are always on time
QUALITY SUPPORT
24/7 Email & Phone support
How much does a taxi cost?
Night time


(00:00 - 05:00)
FARO CITY TO PRAIA DE FARO
FARO CITY TO RIA FORMOSA NATURAL PARK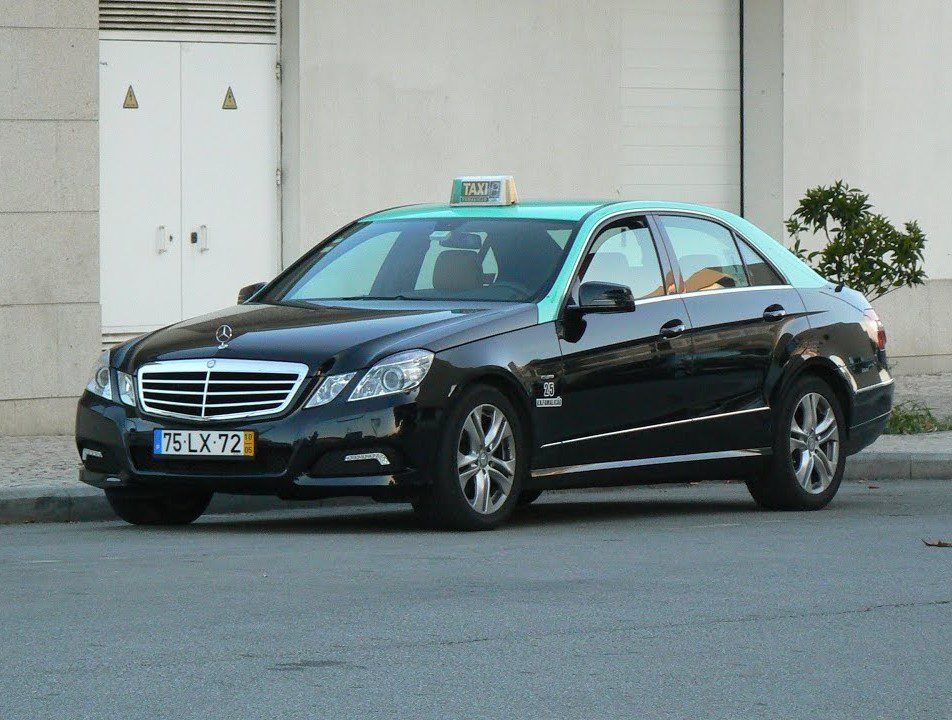 Faro taxi prices
Taxis in Faro don't use a set-rate to charge for their journeys, instead, they use a taximeter. Faro taxi prices are regulated, so you can always expect to be charged on the same rate scale when taking a cab in the city. It's worth noting that during the nighttime hours of 22:00 and 06:00 and on the weekends, you will be charged a 20% higher rate.
Fares are calculated as follows:
Weekdays 06:00-21:00:
Base fare – €3.25
Price/km – €0.94
Taxi idle/waiting fee – €0.25 per minute
Weekdays 21:00-06:00:
Base fare – €3.90
Price/km – €1.13
Taxi idle/waiting fee – €0.25 per minute
*There will also be charges for things like carrying luggage (€1.60), tolls, travelling during major holidays and a surcharge from the airport (€5.40).
What our customers say about Welcome
How to get a taxi in Faro
Taking a taxi in Faro couldn't be easier. You can simply hail one from the street if the 'TAXI' sign on top is lit up green indicating it's free, walk to a taxi rank or call a radio taxi company. Taxi ranks can be found at all the city's main tourist spots, bus and train stations, the airport and major hotels. Just wait in line until it's your turn to take a cab and then get in the Faro taxi located at the front. 
Finally, you can call one of the local taxi companies:
Radio Taxis De Faro – +351 289 895 795
Faro Central Taxis – +351 915 191 911
These companies will come and pick you up from any location around the city, which is especially helpful when you're travelling late at night or during bad weather. Keep in mind that there is an extra charge for these services. 
Booking your Faro transfer in advance
During the busy summer months, queueing at a taxi rank for your Faro taxi or waiting for your radio taxi to arrive can be extremely time-consuming. Why waste precious moments of your vacation organising transportation when you can book your Faro transfer in advance and treat yourself to a fully personalised service with trained English-speaking drivers and on-time pickups?
Booking with us takes just 60 seconds and you'll unlock a whole load of extras in the process, along with competitive prices and a driver you can rely on, regardless of factors such as flight delays.
Faro taxi tips
Faro taxi prices have a base fare of €3.25, which includes your first 1.8 km of travel.
Faro taxi drivers don't carry change for notes larger than €20, so be sure to carry coins with you.
If you believe your driver is taking a longer route, check your location on Google Maps.
Make sure your driver resets his taximeter to the base fare before beginning your journey.
All Faro taxi drivers are required to supply a receipt upon request by law.
Wheelchair-accessible taxis in Faro
Unfortunately, standard local taxis in Faro don't have the equipment or space needed to be wheelchair accessible. However, you can call one of the local companies to book a fully wheelchair accessible vehicle, big enough for a chair and other passengers.
One of the top-rated companies, who's taxis come complete with ramps and electronic lifts, are Faro Airport Transfers (+351 935 858 997).
Faro taxi complaints and safety
On the whole, taxis in Faro are safe and drivers generally adhere to the regulations put in place by the Portuguese government. However, there is always a chance you may run into a rude driver or someone that may try to overcharge or scam you.
If this does happen, be sure to ask for your receipt, note down your driver's ID number and taxi number and then report it to the local police or the taxi company.