Reliable Taxi Service in Bari
With a bustling harbour, stunning Old Town and some of the top beaches in Italy right at its doorstep, the port city of Bari is a must-see vacation spot in Italy. When it comes to exploring the city and all it has to offer, we recommend taking a fast and easy Bari taxi. You can easily pick up a cab in Bari on the street, walk to a local taxi rank, call one of the phone dispatch taxi services in Bari or book your Bari taxi in advance.
TRAINED DRIVERS
Hand picked & english speaking drivers
LOW PRICES
Same price as a regular Taxi from the line
FLIGHT MONITORING
Drivers are always on time
QUALITY SUPPORT
24/7 Email & Phone support
How much does a taxi cost?
Night time


(00:00 - 05:00)
FROM AIRPORT TO BARI CENTRALE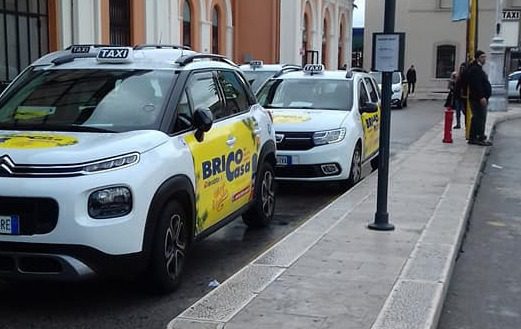 Bari Taxi Prices
Taxis in Bari use an officially calibrated taximeter to calculate the cost of your journey. The final fare will depend on a few factors, such as the journey time, the number of passengers, the distance travelled and what day and time you're travelling.
Base price (inc. first 2 km): €5
Price per km: €1.10
It's important to note that the base price at night (22:00 to 06:00) doesn't include the first 2 km, so travelling at night will be more expensive. There are also additional fees for things such as excess travelling on public holidays, keeping your driver waiting for an hour (€20), and a 20% additional fee for every passenger after the first 4.
What our customers say about Welcome
How to get a Taxi in Bari
The official taxis in Bari are usually white in colour, have a "TAXI" sign on top, and always have an identifying taxi number on the driver's door. Once you've determined the difference between the official and unlicensed cabs in Bari, you can easily hail one in the street or walk to a taxi rank located at all the popular beaches, transport hubs and shopping areas in the city.
Another option for those travelling from outside the city centre or during bad weather is to call a phone dispatch taxi service in Bari. Some of the top companies in the city are:
EuroTaxi: +39 348 007 7480
Puglia VIP: +39 393 444 4882
Taxi Apulia: +39 080 534 6666
Why book your cab in Bari with Welcome?
With so many unlicensed Bari taxi drivers in the city, it can be hit and miss as to whether you receive stellar service and trustworthy pricing for your taxi ride. For world-class service and competitive set rate pricing you can always rely on, we suggest pre-booking your taxi service in Bari with Welcome Pickups. We offer English-speaking drivers, guaranteed on-time pickups and fully personalised transfers every time, to help you make the most out of your time in Italy.
Bari Taxi Tips
Ensure your Bari taxi driver turns on the taximeter before you begin your journey.
Don't get in a cab in Bari that doesn't have an official taxi number printed on the side.
You must pay for your ride in cash in Euros.
Not all Bari taxi drivers speak English. Keep a note of your hotel's address with you at all times to avoid getting lost.
Wheelchair Accessible Cabs in Bari
The standard taxi services in Bari don't offer wheelchair-accessible vehicles. If you're looking for specialised service and a vehicle with a hydraulic lift or ramp, you will need to book with a private company. For example, Zèfiro Bari offers trained drivers and fully wheelchair-accessible vehicles. You can book with them by calling +39 080 503 6780.
Bari Taxi Safety and Complaints
As there are many different Bari taxi companies, there can be varying levels of service when taking a cab in Bari. Be sure to use a licensed driver and report any issues you may have during your ride to the company directly. If you feel threatened or unsafe at any time during your journey, you can escalate your issue to the local police by calling +39 080 549 1331.