Taxi Service in Phnom Penh
Phnom Penh, Cambodia's busy capital, is a notable tourist destination thanks to its remarkable combination of historical architecture and modern skyscrapers. Both the city and the surrounding areas offer multiple exciting activities for all types of travellers so be prepared to move around.
To remain in a stress-free vacation mode without missing anything from all the unique places Phnom Penh has to offer, you can use taxis as your main means of transport. It's a low-cost, around-the-clock option that will save you from crowded buses or extra-long, exhausting walks. You can use a Phnom Penh Airport taxi to ensure a smooth ride to your hotel or back to the airport but a Phnom Penh taxi is a great choice for moving around the city as well; just make sure to download one of the available apps or keep an operator's number handy as taxis in Phnom Penh are usually available only on-call. For short-distance routes, don't forget that you can also use the traditional tuk-tuks, which is essentially a carriage pulled by a motorcycle and it's the most widespread means of transport in the country.
TRAINED DRIVERS
Hand picked & english speaking drivers
LOW PRICES
Same price as a regular Taxi from the line
FLIGHT MONITORING
Drivers are always on time
QUALITY SUPPORT
24/7 Email & Phone support
How much does a taxi cost?
Night time


(00:00 - 05:00)
PHNOM PENH CITY CENTRE ➙ Wat Phnom Daun Penh
PHNOM PENH CITY CENTRE ➙ Sangkat Tuol Tumpung Ti Muoy
PHNOM PENH CITY CENTRE ➙ Choeung Ek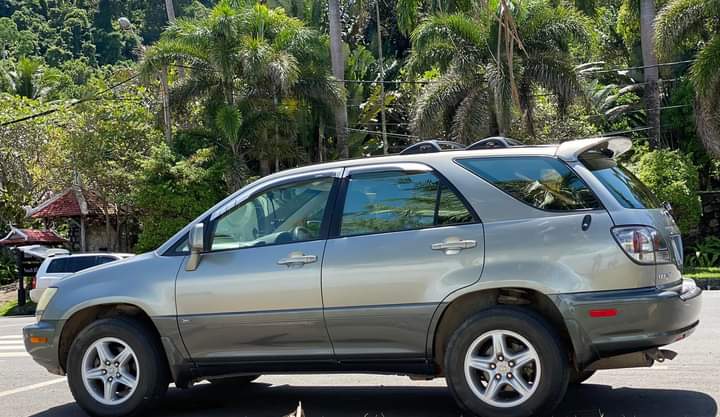 Phnom Penh Taxi Fares
Phnom Penh taxis are a budget-friendly option to move around the city quickly and reach your next destination comfortably. There are no set rates among the companies providing taxi services in Phnom Penh; depending on your destination, you'll need to agree on a price with the driver before you enter the taxi to avoid overcharges at the end of the ride. It's not unlikely to come across a taxi company that uses a taximeter, so if you do, keep in mind the following rates and ask your driver to utilise their taximeter:
Avg. base fare – €1 (KHR 4,000)
Avg. rate/km – €0.60 (KHR 2,500)
Avg. minimum fare – €4 (KHR 16,067)
If you don't book your Phnom Penh taxi in advance to ensure a fixed rate, note that there might be additional fees on public holidays or for things like heavy pieces of luggage, foldable wheelchairs, and pets.
What our customers say about Welcome
How to Get a Taxi in Phnom Penh
Taxis in Phnom Penh are available 24/7 but they're usually available only on-call. Hailing a taxi on the street is not that likely, but you might be able to find taxis waiting near popular locations, especially late at night. You can order a taxi online by using one of the available apps, like PassApp Taxis, or order one over the phone. A few reliable local taxi companies you can call that use taximeters are Global Taxi at +855 11 311 888, Great Wall Taxi at +855 10 310 666, and Choice Taxi at +855 23 923 923. Don't forget that for short distances you can also use a tuk-tuk; you will find tuk-tuks around the city all day, or you can order one online through the EZGo app, a metered tuk-tuk operator.
If you know when and where you'll be needing a ride, you can also pre-book your trip in advance with a provider like Welcome Pickups for a competitive set fare and no hidden fees. 
Pre-book your Taxi in Phnom Penh
Although there are many different taxi operators in the city, it can get stressful not knowing how much you'll end up paying, carrying the correct amount in cash or even finding an English-speaking driver. To ensure a competitive fixed rate and personalised door-to-door service 24/7, you can pre-book your Phnom Penh taxi with Welcome Pickups and enjoy peace of mind. Your ride will be pre-paid so you won't have to worry about currency and you'll have a professional, English-fluent driver take you directly to your destination in your private car. Whether you've just arrived at the airport, heading back or simply want to move around the city in comfort, Welcome is the way to go for a stress-free transportation option every single time!
Phnom Penh Taxi Tips
Not all taxi drivers speak English, so it's best to have your address written down in Khmer, the most widely spoken language in the country.
Make sure to agree on a price with the driver before you start the ride as Phnom Penh taxis don't operate on set fares.
If you use a metred taxi, check that the driver sets the taximeter to the correct fare according to the company's base fare.
If you plan to move around a lot, consider booking a taxi for the whole day; this is a common practice for tourists in Phnom Penh.
Wheelchair Accessible Taxis in Phnom Penh
Phnom Penh and Cambodia, in general, could be quite challenging destinations for wheelchair users due to the limited accessibility. Although the infrastructure has somewhat improved in the past few years, finding accessible taxis can be tricky. Standard taxi companies can fit foldable wheelchairs in the trunk but fully accessible vehicles are rare to find, both on the street and on call. For short distances within Phnom Penh, you could use a Mobilituk, a wheelchair-accessible tuk-tuk equipped with a ramp. For longer distances, it would be best to plan your journey through a local travel agency instead to ensure smooth and safe transfers.
Phnom Penh Taxi Service Safety and Complaints
Official Phnom Penh taxis are overall reliable and if you agree on the price with the driver before you start the ride, you should reach your destination smoothly. There are also taxi companies that use a taximeter to calculate the fare, so being overcharged is unlikely. In any case, if you think that you've paid more than you should have or you need to report unprofessional behaviour on the driver's part, you can file a complaint about your taxi service in Phnom Penh; you can call the Phnom Penh Capital Hall Complaints Office at +855 12 379 147 or fill in an online form to report the incident.