Paris Taxis
With over 20,000 taxis operating throughout the city, taking a Paris taxi couldn't be easier. Although the metro system is well-known, whether you're travelling late at night or if you simply don't have much time to spend in Paris, taking a taxi is your best option. You can easily hail a cab from the street, walk to one of the 500 taxi ranks or call one of the reputable taxi companies. 
TRAINED DRIVERS
Hand picked & english speaking drivers
LOW PRICES
Same price as a regular Taxi from the line
FLIGHT MONITORING
Drivers are always on time
QUALITY SUPPORT
24/7 Email & Phone support
How much does a taxi cost?
Night time


(00:00 - 05:00)
FROM CDG TO CITY CENTRE (LEFT BANK)
FROM CDG TO CITY CENTRE (RIGHT BANK)
FROM CDG TO PALACE OF VERSAILLES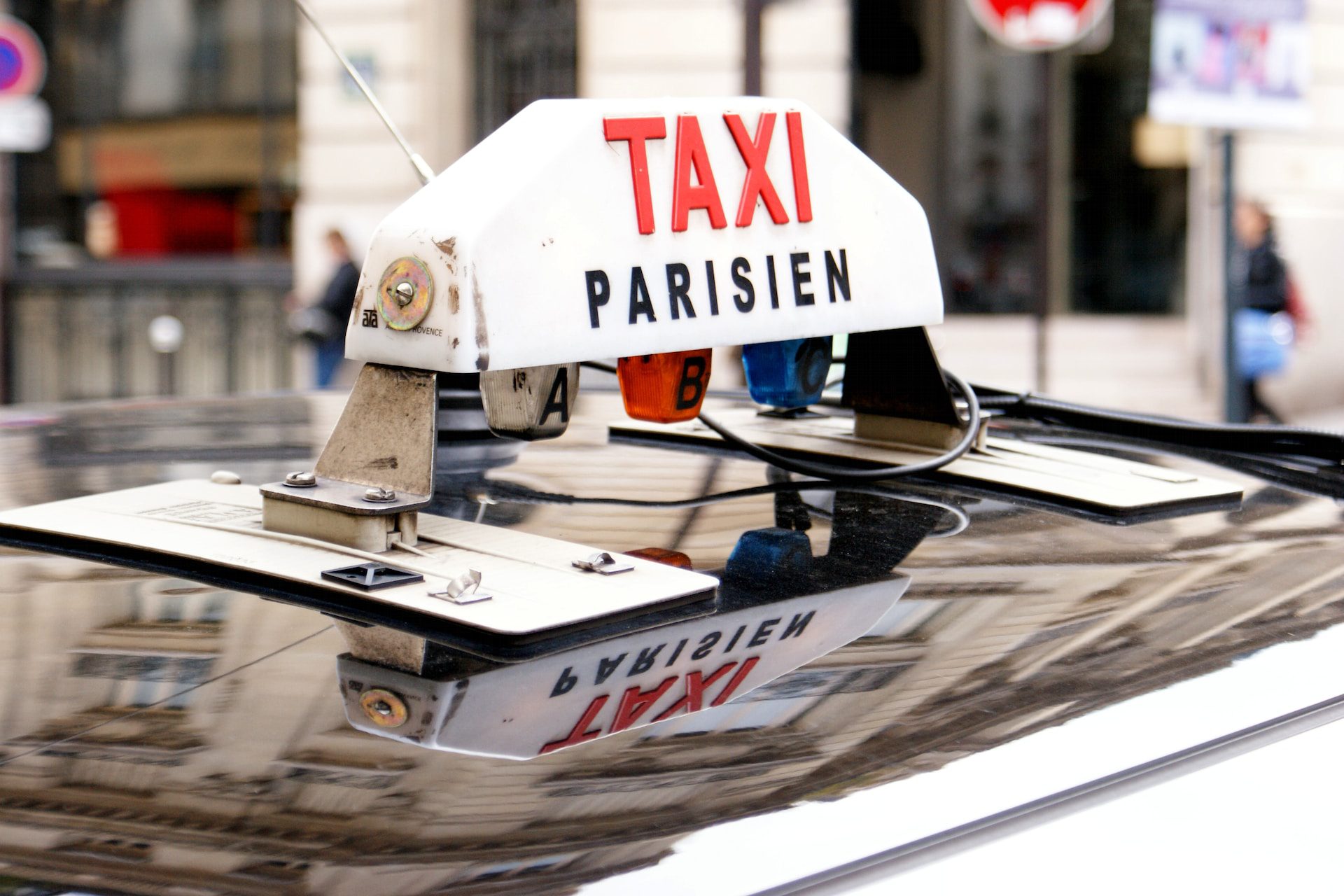 Cost of a taxi in Paris
Taxis in Paris are actually more affordable than you may think. The government have put regional regulations in place so all licensed taxis must adhere to set pricing guidelines. All Paris taxis within the core area of the city use a taximeter based on distance to calculate your fee. So, the longer your journey, the more it will cost. 
Base fare: – €2.60
Price/km daytime (10:00 to 17:00) – €1.14
Price/km nighttime (17:00 to 10:00) – €1.53
Price/km Sundays and public holidays – €1.70
*Bear in mind that there may be additional charges for extra luggage, baby strollers, pick-ups from the airport and travelling during major holidays.
It's also important to note that taxi rides from Charles de Gaulle or Orly Airport operate using fixed fares.
What our customers say about Welcome
How to get a taxi in Paris?
With the large number of taxis in Paris, getting a cab is quick and easy. You can simply hail one in the street, walk to one of the many taxi ranks dotted around the city or call one of the different taxi companies. If you choose to flag down a Paris taxi in the street, all you have to do is make sure it's empty by looking for the green 'TAXI' light on top and sticking out your hand. Keep in mind that it is illegal for taxis to stop in the street if they are less than 50 metres away from a taxi stand.
If you'd prefer to walk to your nearest rank to get a taxi in Paris, you can find them at all major metro stations, large hotels, shopping centres and popular tourist spots, such as Place de l'Opéra, Boulevard Saint-Germain, the Eiffel Tower and Port Royal station. There are around 500 taxi ranks in the city, so you shouldn't have any trouble finding one. 
Finally, you can choose to call a taxi stand or radio dispatcher to order your cab. This is a great option if the weather is bad or you're leaving a bar late at night, as you can wait for your taxi indoors. Be aware that your driver will start the taximeter when they off to your location for pick-up, not after you're in the taxi, so this option will be the most expensive. 
Booking your Paris taxi in advance
When you're in a new city, having to plan and budget for your transportation should be the least of your worries. If you book your Paris transfer in advance, you can not only save time waiting for your ride but also save money. If you'd like to secure a set-rate fee and enjoy 5-star customer service with English-speaking drivers, we suggest booking your Paris taxi in advance with Welcome Pickups. 
Paris taxi tips
Not all taxi drivers in Paris speak English, so be sure to note down your destination in case you need to show your driver.
If you feel your driver is taking a long route or is heading in the wrong direction, you can check your location on Google Maps.
Some Paris taxi drivers don't accept credit cards, so be sure to carry change. If they do accept card payments, they will have a sign in the passenger window.
You can store a wheelchair free of charge.
Most taxi drivers charge extra to carry large or bulky items and baby strollers.
Before beginning your journey, ensure your driver has set the base fare to €2.60.
Wheelchair Accessible Taxis in Paris
Standard taxis in Paris aren't wheelchair accessible. However, they do allow you to fold and store your wheelchair for free. There are two companies that offer wheelchair accessible taxis in Paris, G7 and Taxi Parisien PMR. Both companies offer foldable wheelchair ramps so you can stay seated in your chair for the journey. 
Safety and complaints for taxis in Paris
Taking an official and legal taxi in Paris is usually very safe. However, there have been complaints of taxi drivers taking longer routes in order toto charge more and even being rude.
If this happens to you or you have an issue with safety during your journey, be sure to ask for your receipt, take down your taxi's license plate number, and your driver's ID number and note the date of your journey. You can then make a complaint to the transport police or fill in an online form.