Taxis in Perth
Perth, located on the Western coast of Australia, lies along the Swan River and is known to be the most isolated capital city in the world. With its incredible wildlife, vast parks, nature reserves and pristine beaches, it is no wonder that it attracts so many travellers annually. There is just so much to do and see in the capital, so the best way to get around the city is to take a quick and comfortable Perth taxi.
TRAINED DRIVERS
Hand picked & english speaking drivers
LOW PRICES
Same price as a regular Taxi from the line
FLIGHT MONITORING
Drivers are always on time
QUALITY SUPPORT
24/7 Email & Phone support
How much does a taxi cost?
Night time


(00:00 - 05:00)
FROM CBD TO FREMANTLE PRISON
FROM CBD TO COTTESLOE BEACH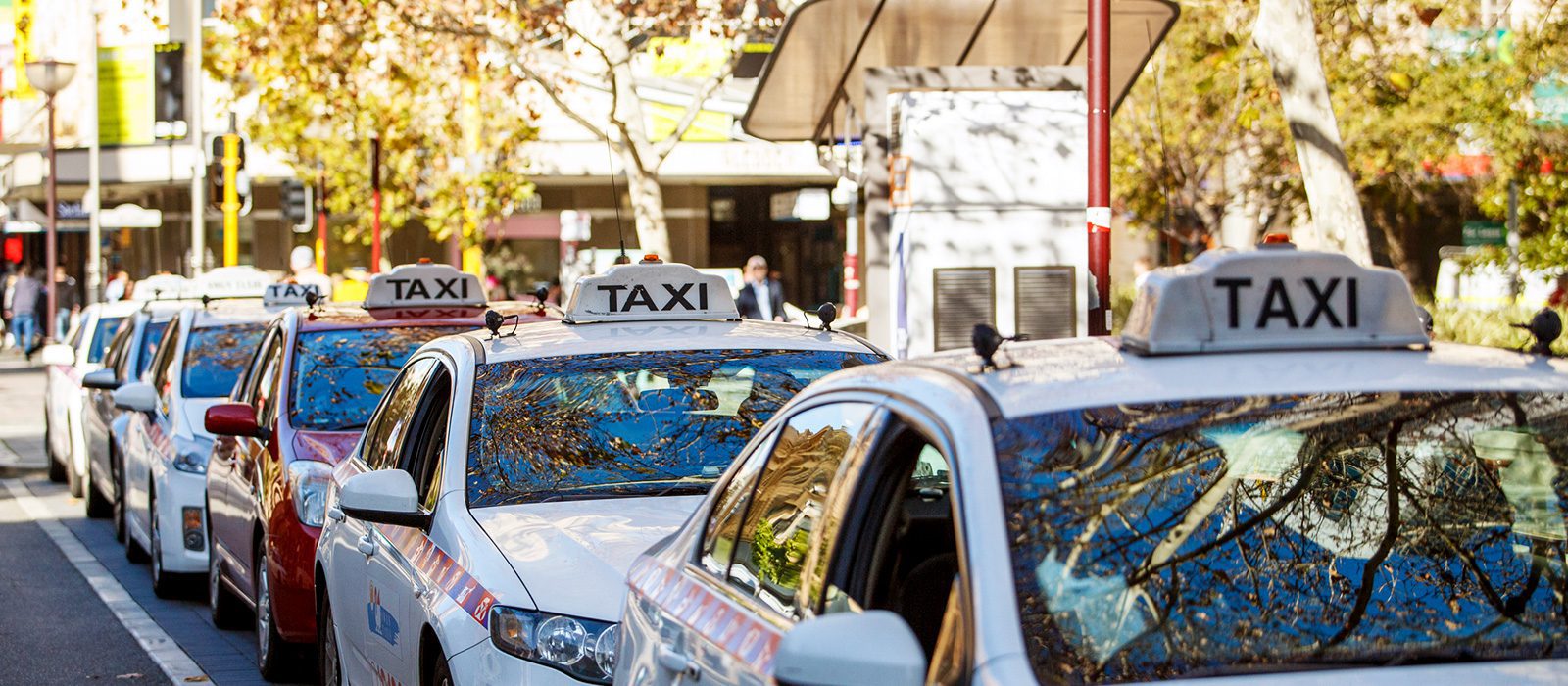 Perth taxi prices
Taxis in Perth are a great way to get around the city as they are reliable and available 24/7. Taxis calculate their fares using a taximeter, with prices varying based on the time and distance travelled, whilst the rate also depends on the time of the day you're travelling.
Although various taxi service companies in Perth exist, all of them need to abide by the set government rates which are as follows:
Day fares (Tariff 1):
Base fee: €2.65 (AUD 3.90)
Per Kilometre: €1.10 (AUD 1.64)
Waiting time per hour: €31 (AUD 45.70)
Night fares (Tariff 2):
Monday to Friday from 18:00 to 06:00 and Saturday and Sunday all day.
Base fee: €3.87 (AUD 5.70)
Per Kilometre: €1.10 (AUD 1.64)
Waiting time per hour: €31 (AUD 45.70)
However, if you prefer to travel at a fixed price, with a local friendly driver, you can always pre-book a safe private transfer online.
What our customers say about Welcome
How to get a taxi in Perth
You can easily find a Perth cab roaming around the capital, as many different taxi companies exist. To get a taxi, you can hail one straight from the streets, find one at a designated taxi rank either at a signposted location or in busy areas around the city, or you can book your cab through a mobile application or via telephone:
Black & White Cabs: +61 133 222
Perth Maxi Cabs: +61 470 020 676
Maxi Taxi Perth: +61 406 553 313
The Benefits of Booking a Perth Transfer in Advance
When visiting a new city, the last thing you want to do is to waste time trying to understand the Perth public transportation system, especially if you are travelling with children. For that reason, pre-booking a private shuttle with Welcome Pickups is the best way to start your Australian holiday. Welcome guarantees on-time pickups, whenever and wherever you want, premium customer service, personalised transfers, and local professional drivers, handpicked and trained by us.
What is more, you can pre-book your transfer in under 60 seconds at a low flat rate fare with flexible cancellation.
Perth Taxi Tips
Before starting your trip, ensure that the taximeter has been switched on and that the correct tariff has been applied.
Tipping your taxi driver in Perth is standard; a 10% to 20% tip is the norm.
An airport surcharge of €2.70 (AUD 4) and a €1 (AUD 1.50) call out fee are applicable.
There are no booking fees or minimum charges when hailing a Perth cab off the streets or at a taxi rank.
Perth taxis accept credit card payments for a 10% surcharge.
Perth Wheelchair Accessible Taxis and Transfers
Unfortunately, standard taxi services in Perth cannot accommodate wheelchairs. Nevertheless, many wheelchair accessible taxi companies exist and provide excellent transportation.
You will have to contact the company in advance to reserve a ride:
Williams Maxi Cab: +61 433 091 766
Maxi My Cab: +61 424 000 029
Swan Taxis: +61 131 330
Maxi Taxi Perth: +61 406 553 313
Perth Taxi Safety and Complaints
Bad experiences can happen, so if you need to file a complaint or report a taxi driver, you can directly contact the cab company you used or report your taxi driver through the Government of Western Australia's website.
It is important to keep your cab receipt that contains the date and time of travel, your total fare breakdown, any payment surcharges and your drivers' information.