Taxis in Atlanta
There are over 1,500 licensed taxis in Atlanta run by various taxi companies. There is a flat rate in place for trips from the airport to the Atlanta Central Business District (CBD), to Downtown, Buckhead and Midtown, and from one area to the other within the city. Outside of Atlanta's CBD, the fares are determined by a taximeter. If you are trying to get around easily and comfortably, using an Atlanta taxi is a great option. You can easily find taxis outside of Atlanta airport and major hotels, as well as near tourist attractions. Alternatively, you can call one up or pre-book your ride online with one of the numerous Atlanta cab companies.
TRAINED DRIVERS
Hand picked & english speaking drivers
LOW PRICES
Same price as a regular Taxi from the line
FLIGHT MONITORING
Drivers are always on time
QUALITY SUPPORT
24/7 Email & Phone support
How much does a taxi cost?
Night time


(00:00 - 05:00)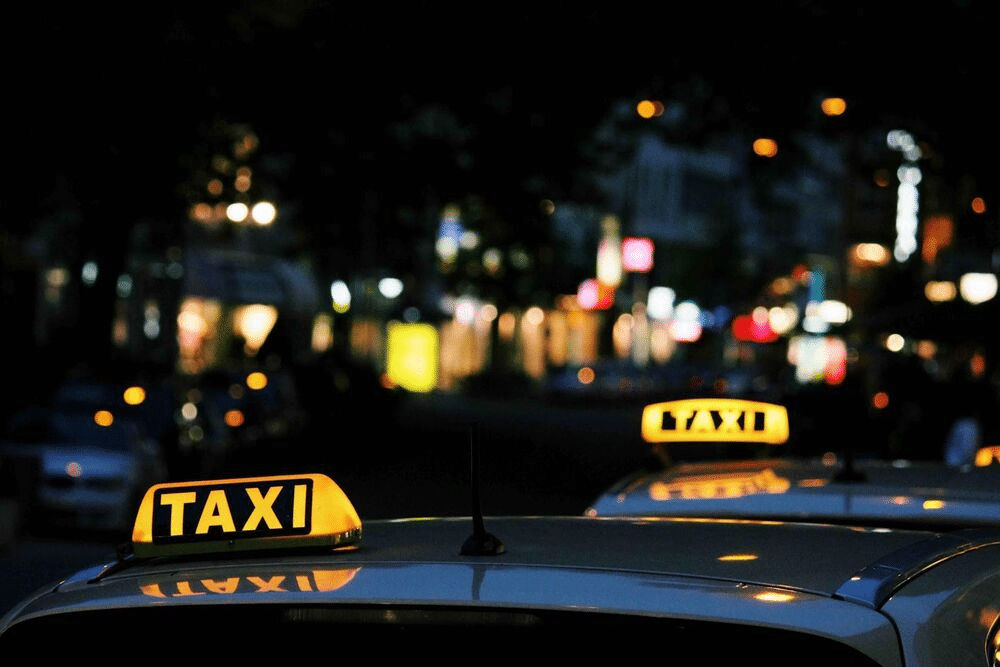 Atlanta Taxi Prices
Taxi fares can be a bit tricky to calculate in Atlanta. The rates will vary depending on whether you are travelling within the Atlanta Business District or not, how many people you are riding with, any other surcharges that may apply as well as if you have pre-booked your ride, seeing as fares and booking fees vary from one taxi company to the next.
Within the Atlanta Business District, taxi fares are based on a flat rate plus any surcharges that may apply. The Business District consists of three zones – Downtown, Midtown, and Buckhead. For trips within one of these zones, the fare costs $8 (€7.22) for one person. From Atlanta airport, the fare is $30 (€27.08) to Downtown, $32 (€28.89) to Midtown and $40 (€36.11) to Buckhead, plus an airport fee of $1.50 (€1.35). There is a $2 (€1.81) charge for each additional passenger after the first, whilst if gas prices are high, there may also be a surcharge of $2 (€1.81) or $3 (€2.71).
If travelling outside of the Atlanta Business District, the fare is calculated by a taximeter, as follows:
Base fare: $2.50 (€2.26) – for the first 1/8 mile
Price per additional mile: $2.00 (€1.81)
Airport fee: $1.50 (€1.35)
Each additional person riding: $2 (€1.81)
If you pre-book your ride, the fare may vary between the different Atlanta taxi companies. Welcome Pickups offers pre-booked rides with prompt and professional drivers and at rates competitive with that of a standard taxi.
What our customers say about Welcome
How to get a Taxi in Atlanta
Getting an Atlanta cab is easy if you are at Atlanta airport, near a major hotel, or one of the main tourist attractions, as cabs are readily available nearby. If you are leaving from somewhere else, you will likely need to call to request a ride or you can pre-book your ride online as Atlanta taxis are usually difficult to hail from the street. If you are travelling with a larger group and don't want to have to split into different cabs, you may want to pre-book your ride. Booking in advance can also help you save up. There are many companies offering taxi services in Atlanta; some of the popular ones are ATL Taxi Cabs, Yellow Cab of Atlanta, and Checker Cab. Nevertheless, if you want to benefit from friendly but professional service, guaranteed on-time pickups and a no-hidden-fees guarantee, you can choose to book with Welcome Pickups.
Book your Atlanta Taxi Transfer in Advance with Welcome
Pre-booking your Atlanta taxi can take some pressure off when travelling. You can rest assured that your ride will arrive promptly at your set time and location. Also, you can budget for the cost of the taxi fare without worrying about what the taximeter will add up to or about any additional surcharges. Prices may vary between the different taxi companies in Atlanta, but to ensure a competitive rate, stellar customer service and an easy booking process, you can book your transfer in just 60 seconds with Welcome Pickups.
Tips for your taxi in Atlanta
It's customary to tip your Atlanta taxi driver at least 15% of your total fee, whilst 20% is expected for great service.
Almost all taxis accept payment by cash or card, but you can check with the driver priort to starting your journey.
Most taxi companies offer taxis for up to 6 passengers or minivans for up to 12 or 14 people.
Some companies offer child safety seats. If you will be needing a safety seat, be sure to request one when booking your transfer.
Traffic can be especially heavy during Atlanta's rush hours. Be sure to keep this in mind when planning your journey.
Wheelchair Accessible Taxis in Atlanta
Unfortunately, most of Atlanta's taxi companies don't offer accessible vehicles for electric wheelchairs or mobility scooters, but you can book a vehicle with enough storage space for a foldable wheelchair. If you require a transfer with a fully accessible vehicle, you can book a ride in a minibus with Atlantic Limousine & Transportation or with MTI Limo and Shuttle. Alternatively, the public transportation system MARTA offers accessible transportation by bus or rail throughout the Atlanta metro area.
Atlanta Taxi Safety and Complaints
In case something goes awry with your ride, whether it is an unpleasant driver, an overcharge, or if you just accidentally leave something behind, it's important to hang on to your receipt with the details of your transfer listed and the taxi company name. You will then have to contact the taxi company (the phone number is usually on the receipt, on the vehicle, or can be found on the company website) and ask to file a complaint.