Taxis in Stockholm
Without a doubt, Stockholm is one of the most gorgeous cities in Europe. It has a contemporary, urban feel balanced with rich history and unmatched natural beauty. As you explore the "Venice of the North", it won't be long before you discover that the city has something for every taste. The list of things to do is endless, so why should you even bother spending time to figure out how to get from point A to B? Choose a Stockholm taxi and you won't be sorry. Your transportation has never felt so effortless.
TRAINED DRIVERS
Hand picked & english speaking drivers
LOW PRICES
Same price as a regular Taxi from the line
FLIGHT MONITORING
Drivers are always on time
QUALITY SUPPORT
24/7 Email & Phone support
How much does a taxi cost?
Night time


(00:00 - 05:00)
Cruise Ship Dock to Vasa Museum
Central Station to Old Town
Central Station to Djurgården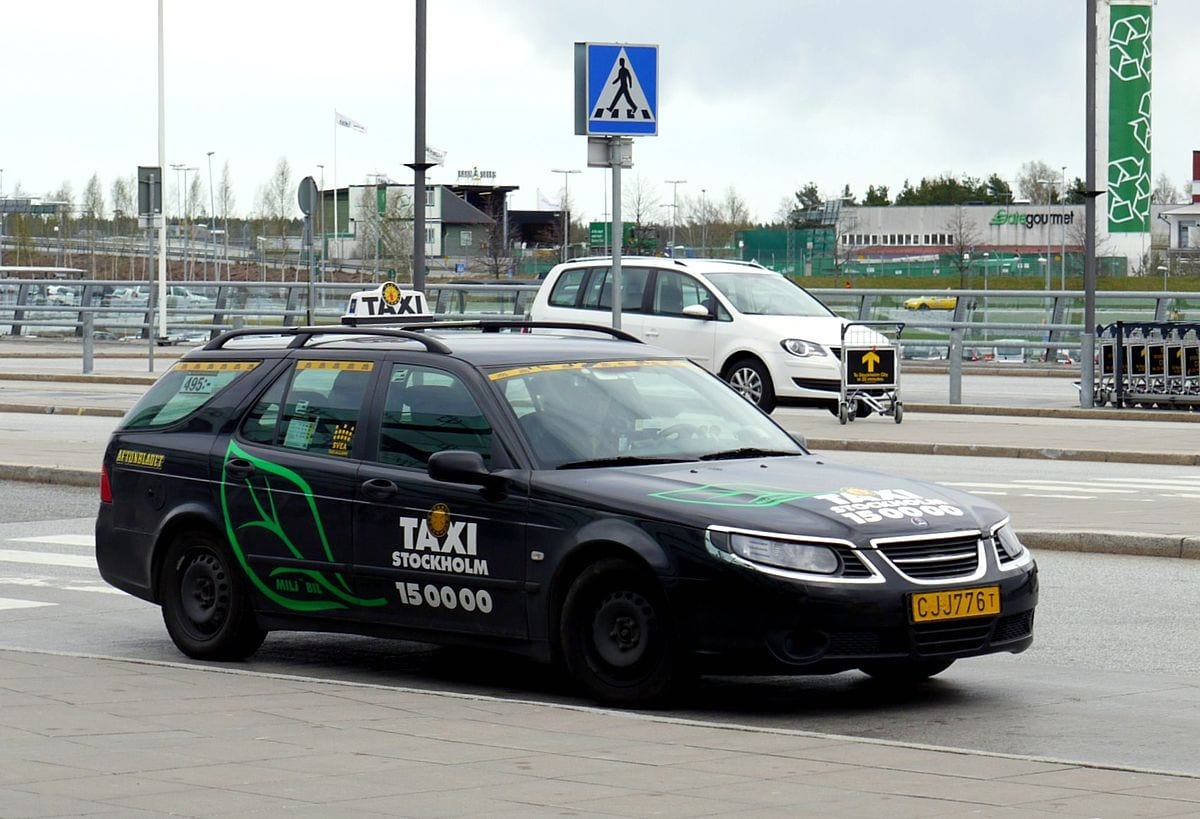 Cost of a Stockholm Taxi
Unfortunately, Stockholm taxi prices are not regulated. It is the passenger's responsibility to check prices before entering the cab. Always look for the indicated price on the yellow-and-white label near the rear door window. The highest unit price of most taxis is between 290 – 390 SEK (€28-38). Taxis use taximetres to determine the final fare for your journey in the city. The price indicated on the taximeter is in Swedish kronor.
Here are some of the most common price tags for rides in Sweden:
Base fare – 45 SEK (€5)
Weekdays (except holidays 10:00-14:00) – 12.80 SEK/km (€1.26)
Weekends and holidays – 13.60 SEK/km (€1.34)
For trips to and from Stockholm Arlanda Airport, most Stockholm taxi companies have fixed prices of between SEK 450-500 (€44-50).
It is important to note that Sweden is a very environmentally aware country. Several cheap Stockholm taxi companies have a very high proportion of eco-vehicles. The city has installed a system that gives priority to cabs with low carbon emission levels.
What our customers say about Welcome
How to get a Taxi in Stockholm
Stockholm has more than 5,500 taxis, so getting one shouldn't be hard. You can easily get hold of a taxi by calling a taxi company, hailing one on the street or taking one from a rank. Licensed drivers hover around the airport, popular tourist areas and international hotels.
In general, locals don't stop taxis on the street. They'd rather book a taxi with a reputable cab company or order one via an app. If you want to stay inside, opt for an app or contact a local company by phone. When you're ordering a cab on the phone, ask the agent to quote a fixed price (fast pris).
Approved taxis with metered fares bear yellow number plates. Credit cards are always accepted. Taxi Stockholm (tel: +46 08-15 00 00) and Sverige taxi (tel: +46 020 35 00 00) are the most popular and trustworthy options for the city of Stockholm.
Benefits of booking a Stockholm Taxi in Advance
The moment you land at Stockholm Arlanda International Airport, your driver will be there to guide you to your place of residence, so that you can pause and refresh before embarking on your new adventure. With Welcome Pickups, travelling around Stockholm is never a daunting experience. On the way to your hotel, our personnel will share nifty tips on how to make your stay memorable and ensure you have a safe and enjoyable ride. We take pride in making you feel welcome in one of the most welcoming cities on the globe.
Stockholm Taxi Tips
In addition to the licensed taxi companies, there are numerous independent firms, so caution is advised to newcomers.
To spot a licensed driver, look for a yellow and white label on the rear side window, marked with the price in Swedish kronor (SEK).
If you want to book a cab by phone but you don't have phone service, you can always ask any hotel reception to call one for you.
Wheelchair Accessible Taxis in Stockholm
Stockholm has carried out extensive works to improve accessibility at their transportation network for people with disabilities. However, regular taxis are not equipped with wheelchair friendly facilities. If you wish to book an adapted vehicle to explore the city comfortably, contact Sverige taxi (tel: +46 020 35 00 00).
Safety and Complaints for Stockholm Taxis
Sweden is a very safe place to travel, but the taxi industry in Stockholm does not have the best reputation. Since drivers can charge as much as they want, there have been reports of astronomical tariffs. While things may have improved, it would be wise to ask the driver for an approximate fare before entering the vehicle or call a taxi company and request a fixed price. If you still believe you have been overcharged, contact the local police as soon as possible.