Taxis in Bordeaux
Bordeaux is a renowned wine hub and historical gem along the Garonne River in the South of France. While the centre of Bordeaux is easily walkable and is pretty geared toward pedestrian access, you'll probably want to catch a taxi ride from/to the airport or for trips further away from the pedestrian zone. Many different companies offer Bordeaux taxi services, and you can either find a taxi at one of the taxi ranks in the city or you can request a ride over the phone. Taxi fares are regulated by the government and are calculated by a taximeter unless you pre-book your ride.
TRAINED DRIVERS
Hand picked & english speaking drivers
LOW PRICES
Same price as a regular Taxi from the line
FLIGHT MONITORING
Drivers are always on time
QUALITY SUPPORT
24/7 Email & Phone support
How much does a taxi cost?
Night time


(00:00 - 05:00)
BORDEAUX TO BORDEAUX-MERIGNAC AIRPORT
BORDEAUX TO SAINT EMILION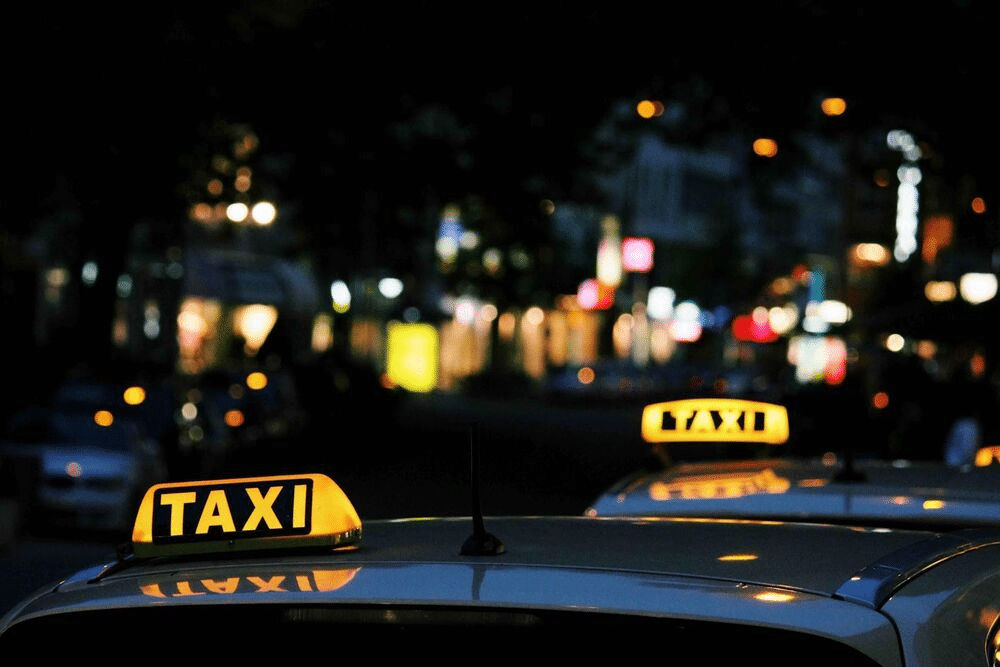 Bordeaux Taxi Prices
Taxis in Bordeaux are metered, and rates are regulated by the government. A fare is determined by a base rate, combined with the number of kilometres travelled, the time it takes to reach your destination, the amount of luggage you have, and whether you are travelling during the day, at night, or on a public holiday. Some companies may impose a minimum fare of €7.30. Fares are calculated based on the following:
Base fare: €2.43
Daytime rate (7:00 to 19:00, Monday-Saturday): €1.80 per kilometre
Nighttime rate (19:00 to 7:00, Sundays and public holidays): €2.25 per kilometre
Hourly waiting fee (or surcharge for slow speeds/heavy traffic): €37.45
Surcharge for 5th passenger: €2.5
Surcharge for additional pieces of luggage (for more than 3, or oversized luggage): €2
Passengers are also responsible for paying any tolls that occur during their journey. The fare from Bordeaux airport to the city centre is estimated to cost €30 during the day and €45 at night. If you make a round trip journey, the rate per kilometre is cheaper.
Moreover, keep in mind that if you call to request a ride, rather than taking a taxi from a taxi rank, you may also be charged for the distance the driver has to travel to pick you up. If you pre-book a ride with one of the Bordeaux taxi companies, you may be able to request a flat rate.
What our customers say about Welcome
How to get a Taxi in Bordeaux
Unless you pre-book your Bordeaux taxi service, it's recommended that you take a taxi from one of the numerous taxi ranks that can be found throughout the city. You can find a list of taxi ranks here. You can also call one of the taxi companies to request that a driver picks you up, or you can pre-book your ride online for complete peace of mind, a guaranteed on-time pickup and convenient door-to-door service.
Book your Bordeaux Taxi Transfer in Advance with Welcome
Booking your Bordeaux Taxi in advance can save you some stress during your trip. Rather than worrying about finding a taxi rank or wondering about the total cost of your trip after any surcharges apply, you can sit back and relax and let your driver come to you at a fixed price. To ensure you have a comfortable transfer with a professional English-speaking driver at a competitive rate, consider pre-booking your ride with Welcome Pickups.
Tips for your taxi in Bordeaux
Most drivers accept credit cards, but it is suggested that you verify that when calling to request a ride, or before starting your journey with a cab from the street/taxi rank. If your fare is less than €20, drivers may require that you pay in cash.
When taking your taxi from the taxi rank, make sure the meter is on and is set to the correct base fare at the start of your ride.
If the roads are icy or snowy, the price per kilometre may be increased.
Tipping your driver is not necessarily expected, but rounding up your fare or tipping 5-10% for great service is polite.
Wheelchair Accessible Taxis in Bordeaux
Bordeaux offers a handful of transportation options for persons with reduced mobility including private transfer services and public transport options. You can find a list of accessible options on the Bordeaux airport website. Included on the airport's list is Mobibus, which is a public transportation service dedicated to accessible transfers throughout the Greater Bordeaux area. They offer transfers costing €3 from 5:30 to 00:30 daily; you just need to register as a user and schedule a timeframe for your pickup. More information for Mobibus can be found here.
Bordeaux Taxi Safety and Complaints
Taxis in Bordeaux are considered the safest option for transfers, and in general, Bordeaux is considered a reasonably safe city. When taking a taxi, make sure the meter is reset, so you won't be overcharged. If an issue does arise, be sure to record the taxi number and keep your receipt; you can then file a complaint with the taxi company you used. You can find the company's phone number on the receipt, written on the side of the taxi, or on the company's website.